3D PRINTING
Tutored by Ricardo Mayor
The 3D Printing Machine produces high accuracy parts from Rhino or CAD with a high level of automation.
As an additive manufacturing technology, the 3D printer allows for much more freedom in the forms it can create. Through the layering of filament the 3D printer can create complex forms although time consuming.
The exploration was restricted to a two hour slot and a hexagonal module of 360x180mm.
We developed a tile by exploring a voronoi structure that could have different heights, depths, and areas all through a grasshopper script. We imagined the script being tailored depending on weather and lighting needs for a facade.
"With 3D printing we can actually create structures that are intricate than any other manufacturing technology or, in fact are impossible to build in any way or other."
-Lisa Harouni
Digital Process
Curving and flower geometry
Experimenting and creating a new perspective to spanish tiles
Using light, 3D elements, and transparency to create a dynamic tile.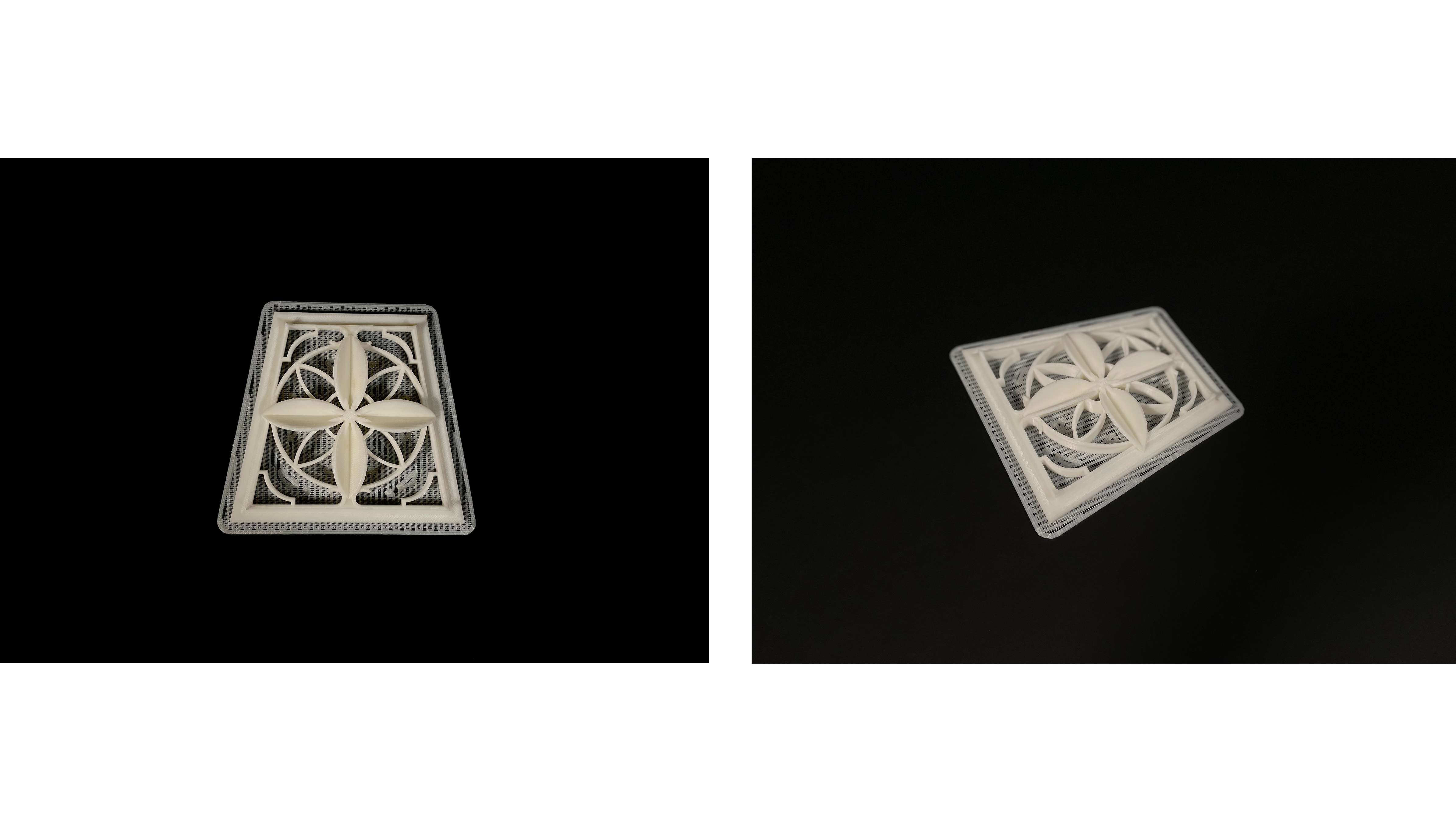 PRODUCTION FILE + TIME AND MATERIAL DATA
Material: z-ABS
Technique: 3D PRINTING
Working Parameters: 0.29 Layer thickness & Rafted
Technique: Tile
Allotted Cutting time: 8h
Cutting time: 7h 10min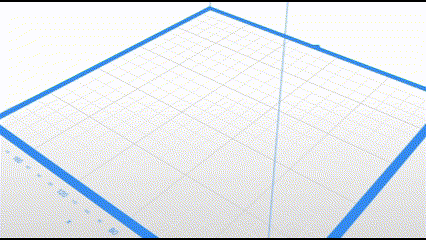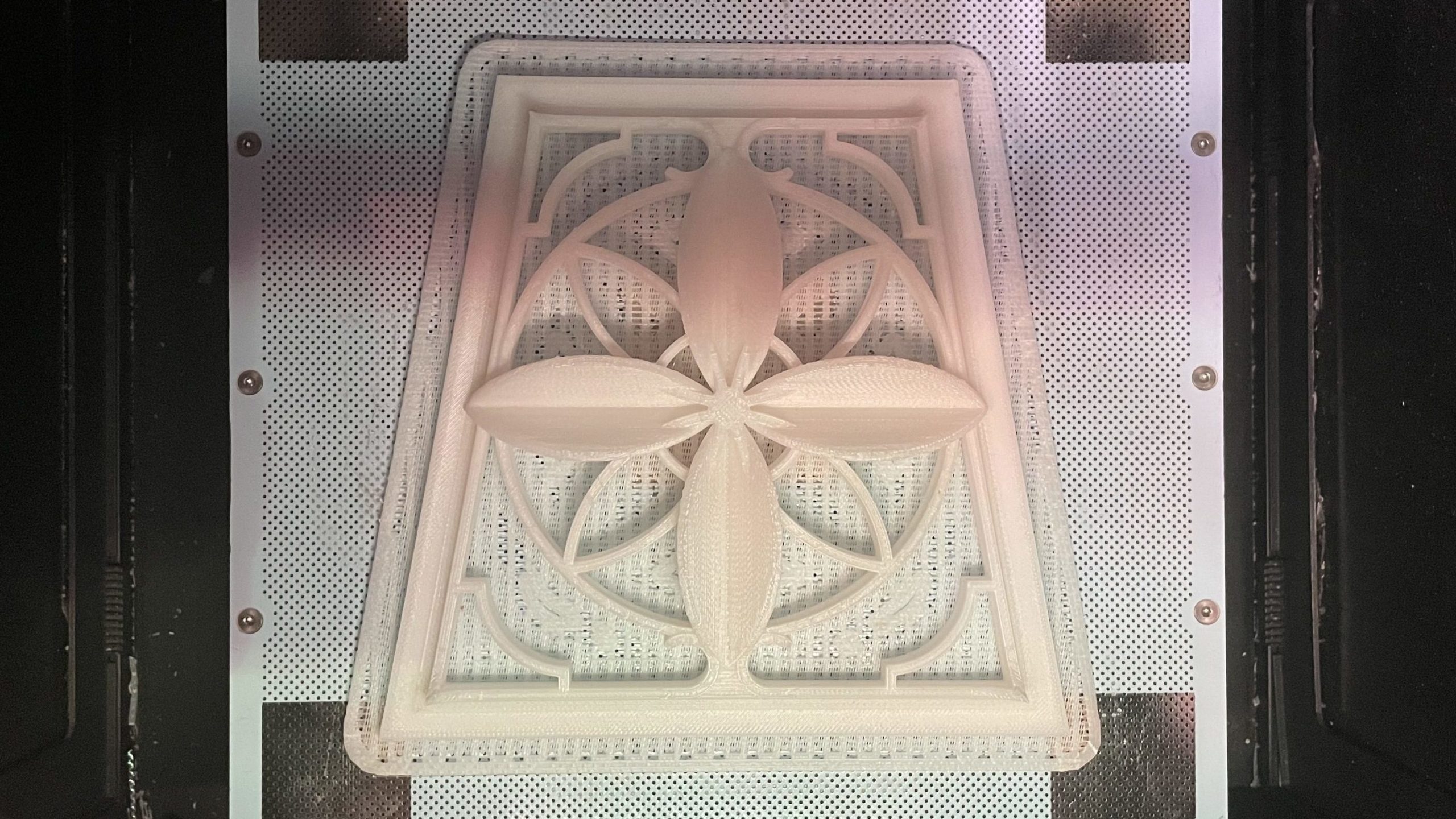 Tutored fabrication with Ricardo Mayor Luque
LASER CUTTING
Laser cutting is a technology that works by directing a high-power laser at materials,cutting them and leaving behind edges with a high-quality surface finish. Similar to CNC milling it is considered a subtractive technology, however it is restricted to just 2 axes. With that in mind, it relies on the discretization of complex shapes into flat developable surfaces and requires users to adapt their design strategies accordingly. 
Our assignment was to design a spatial joint with different input angles while exploring different techniques such as interlocking, stacking, bending and in our case waffling. The goal for our design was to design an element which could be freely adapted to different situations through the use of parametric design principles and aided by the waffle structure's rigidity.
Digital Process
Double curve waffle joint
Assembled by interlocking pieces
Creates a structural interlocking waffle joint
Allows for flexibility and modularity for timber elements
Cutting time: 7h 10min
Spatial joints
Laser-Cutting-oriented Design for 3D connections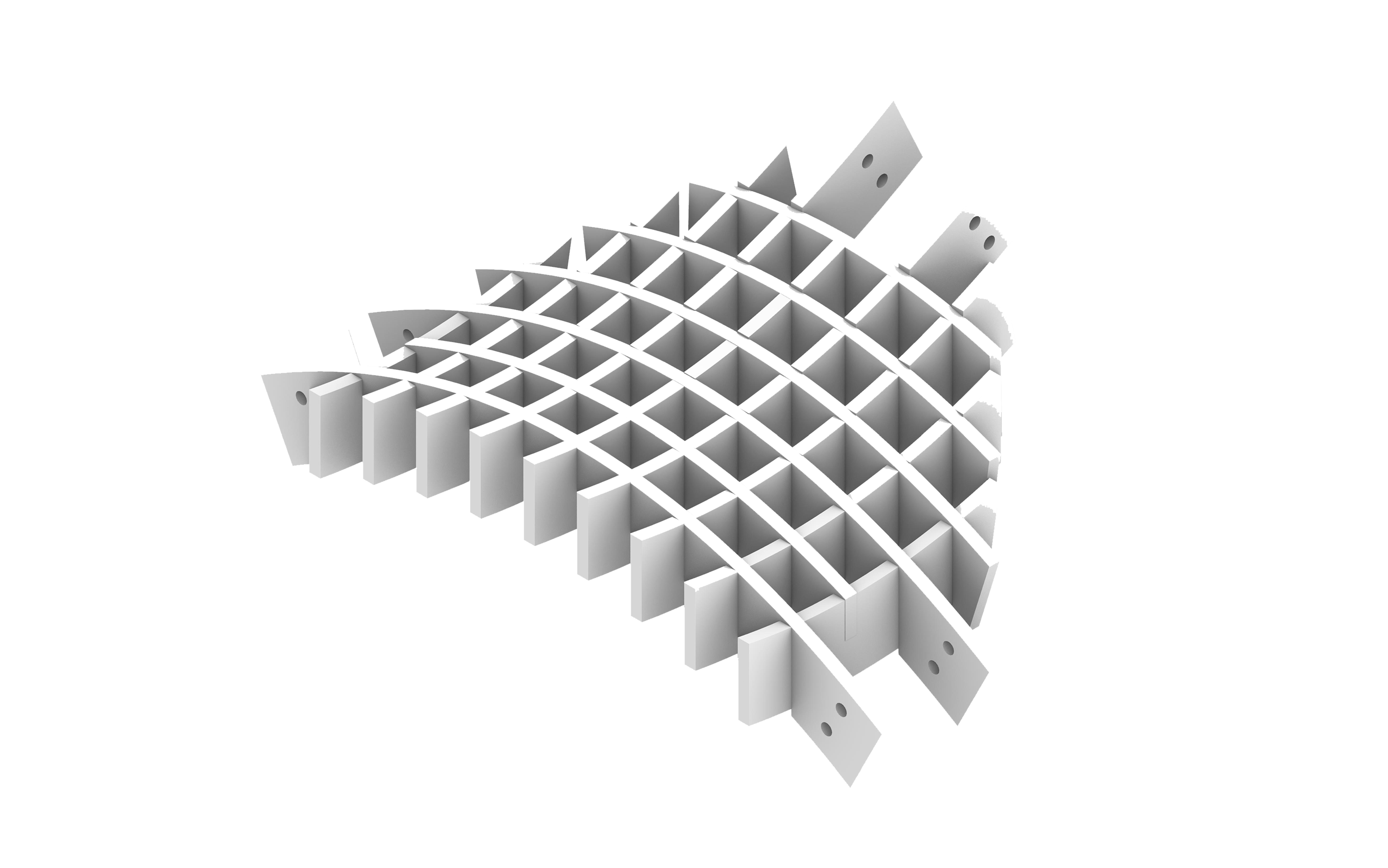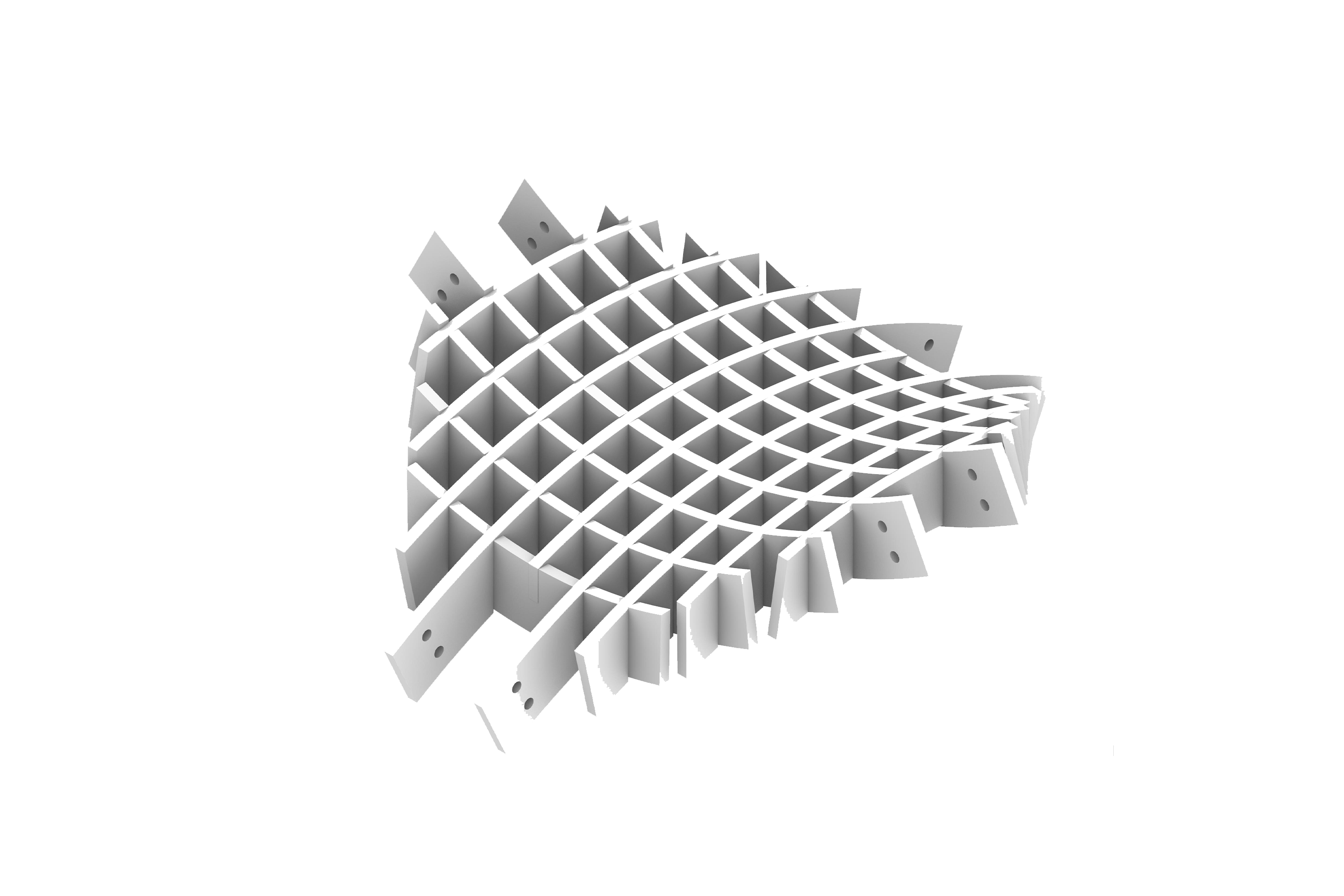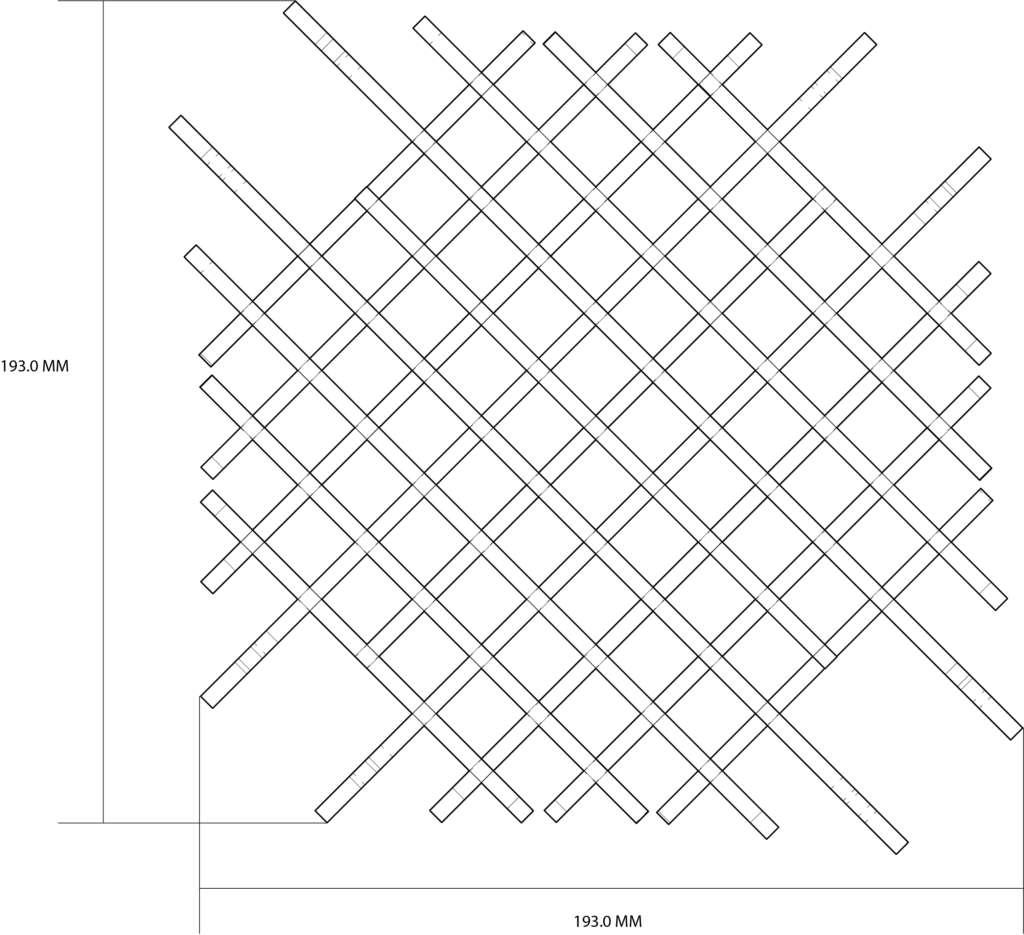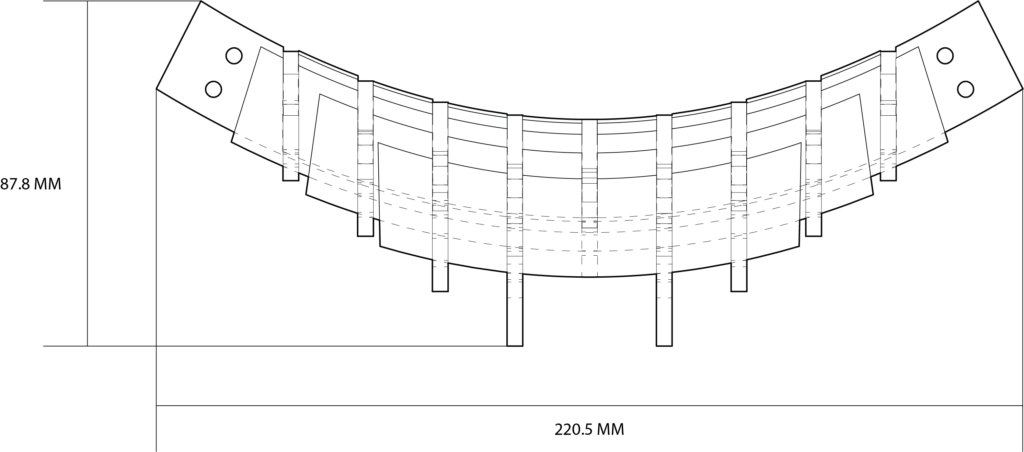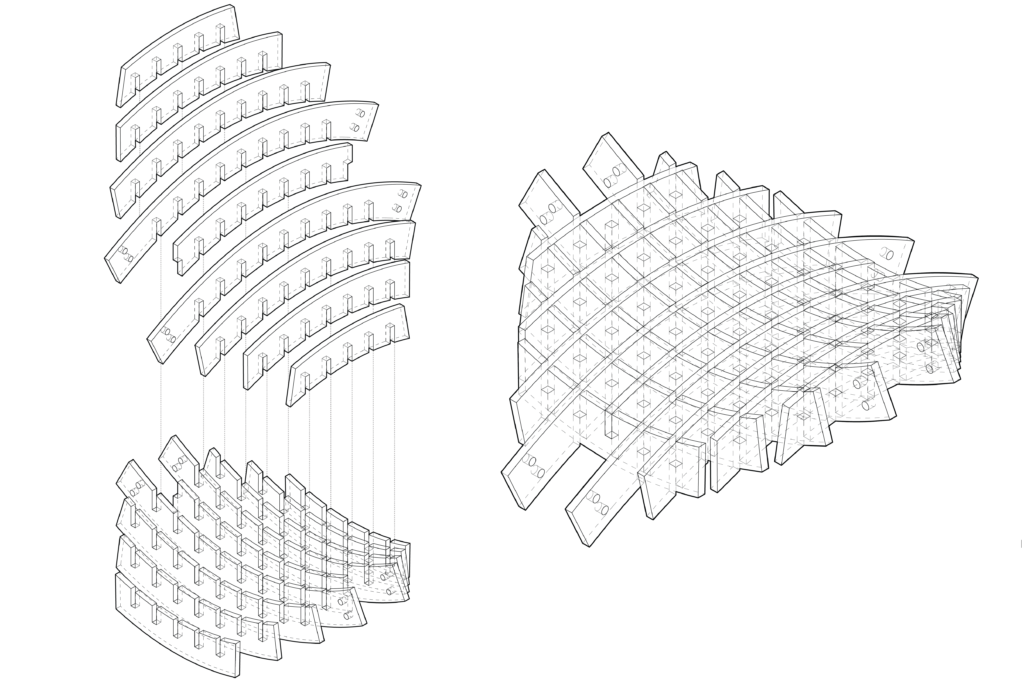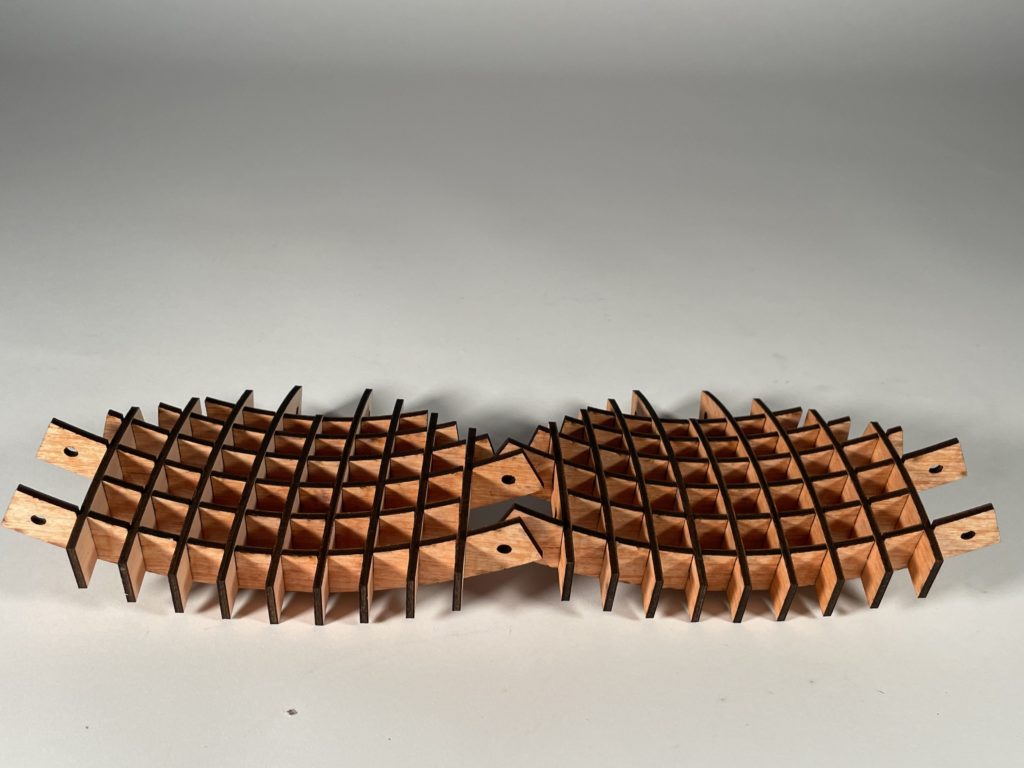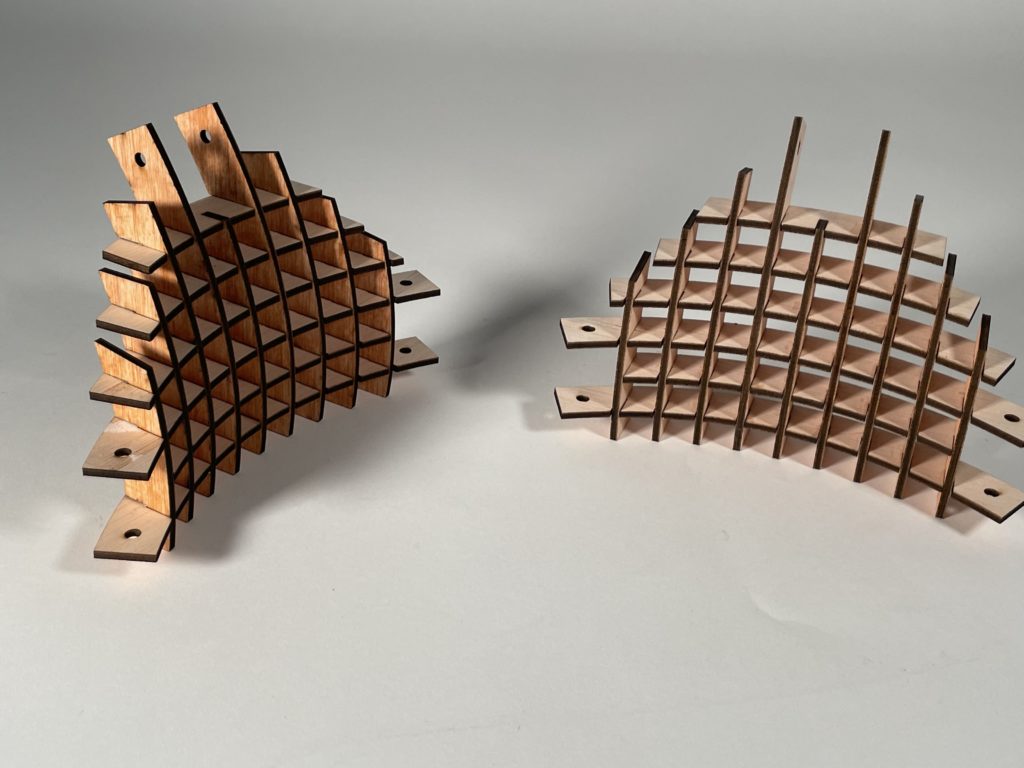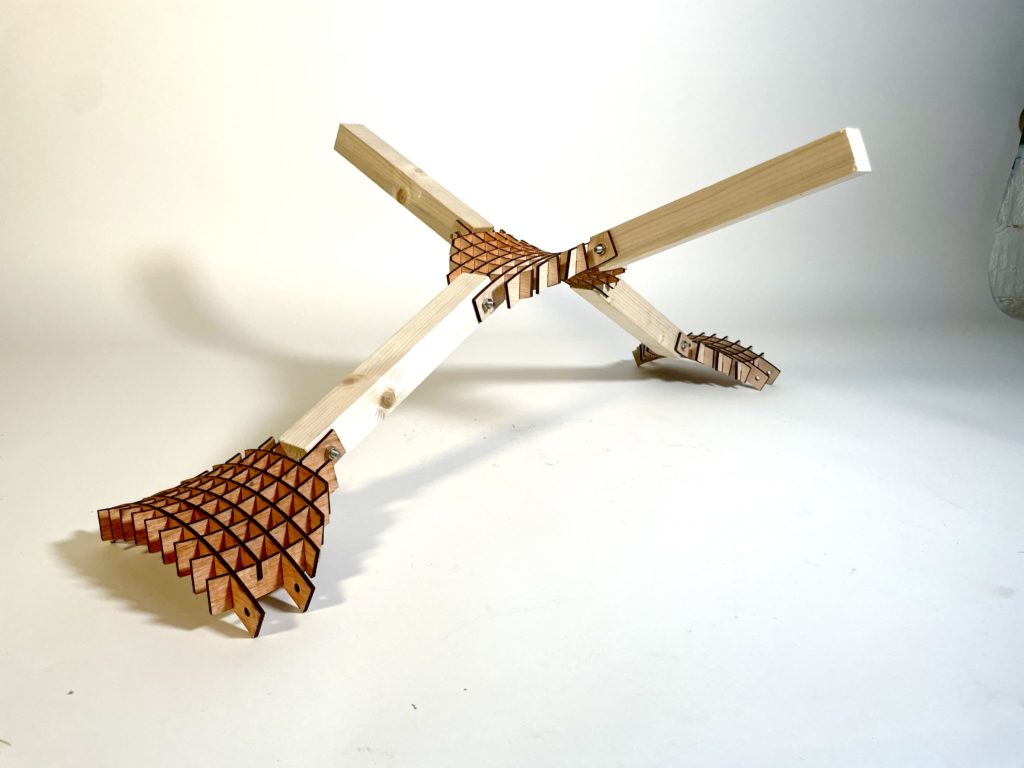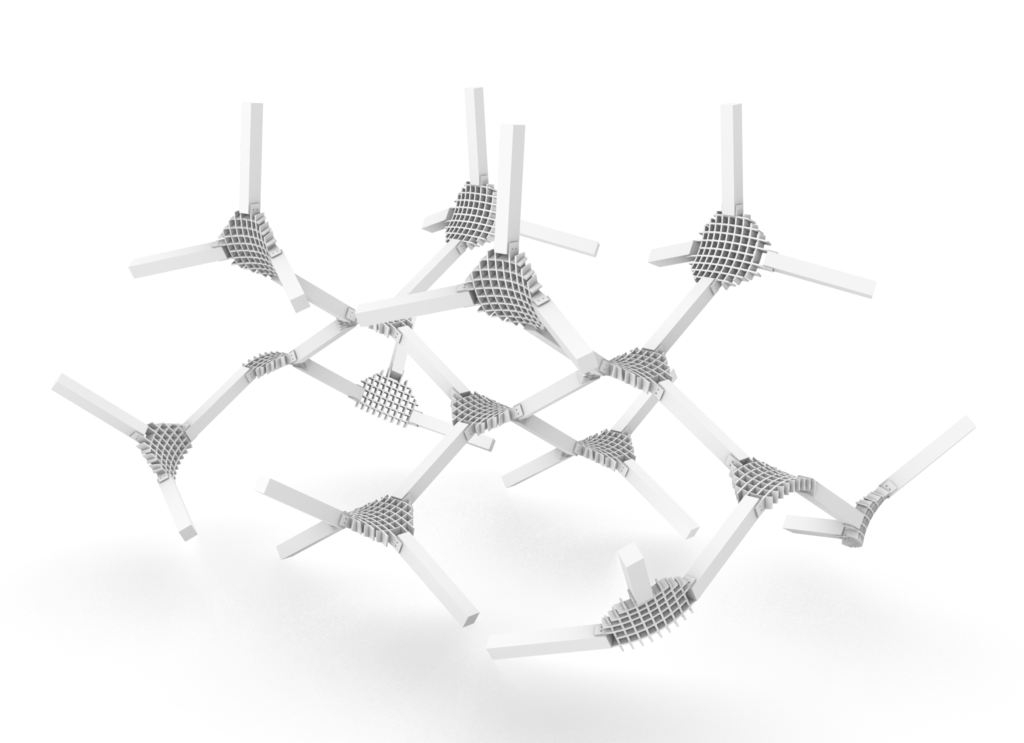 CNC MILLING