Egypt in recent years is observed to have been through water scarcity issues. Nile river being the major & nearly the only source of water, does not seem to provide with the current water needs also considering an exponential increase in the population. Speaking specifically about Aswan, nearly 97% of its water needs depends on Nile.

EGYPT STATISTICS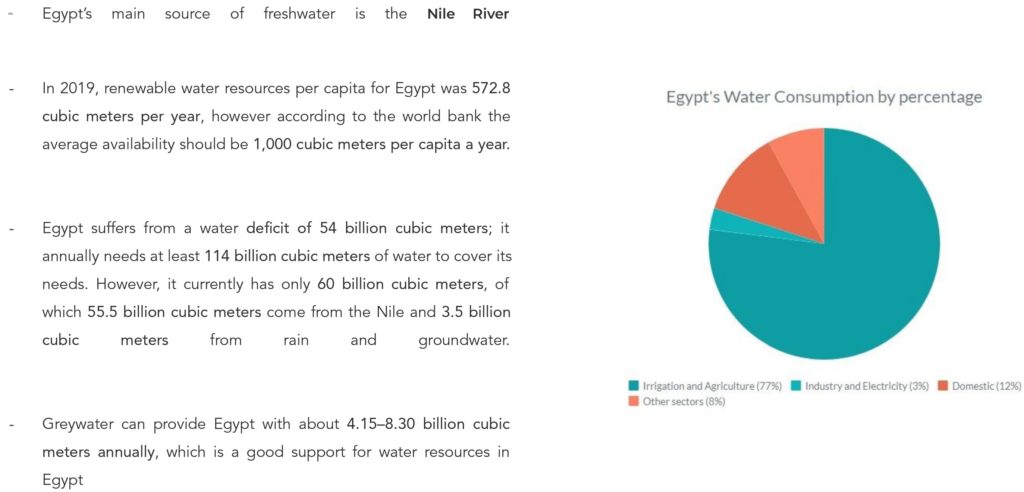 DOMESTIC WATER SOURCES FOR EGYPTIAN GOVERNORATES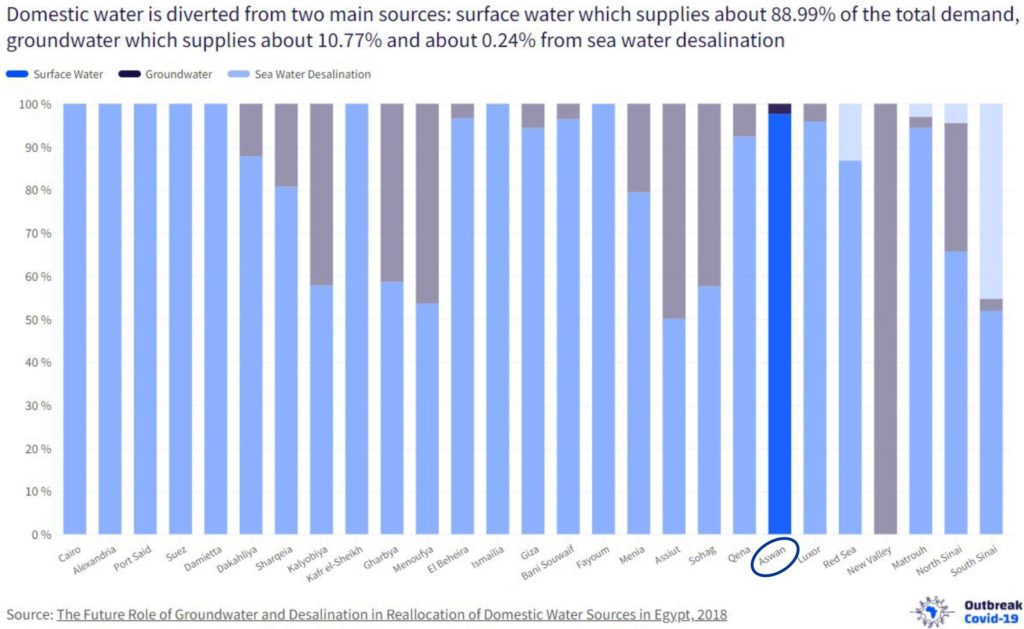 WATER STRATEGIES

Human habits play a major role in having a significant effect of water usage & needs. Hence reduction in water usage forms the primary step to optimize water requirement followed by re-using the grey water produced on site.
As a measure to treat the water on site, a tertiary water treatment system of controlled wetland is incorporated which also enhances the passive cooling & acts thermodynamically.


REDUCING CONSUMPTION

NATIVE TREES AS WATER SAVING DEVICES

EVAPORATIVE COOLING AS TERTIARY TREATMENT



REDUCTION IN WATER USAGE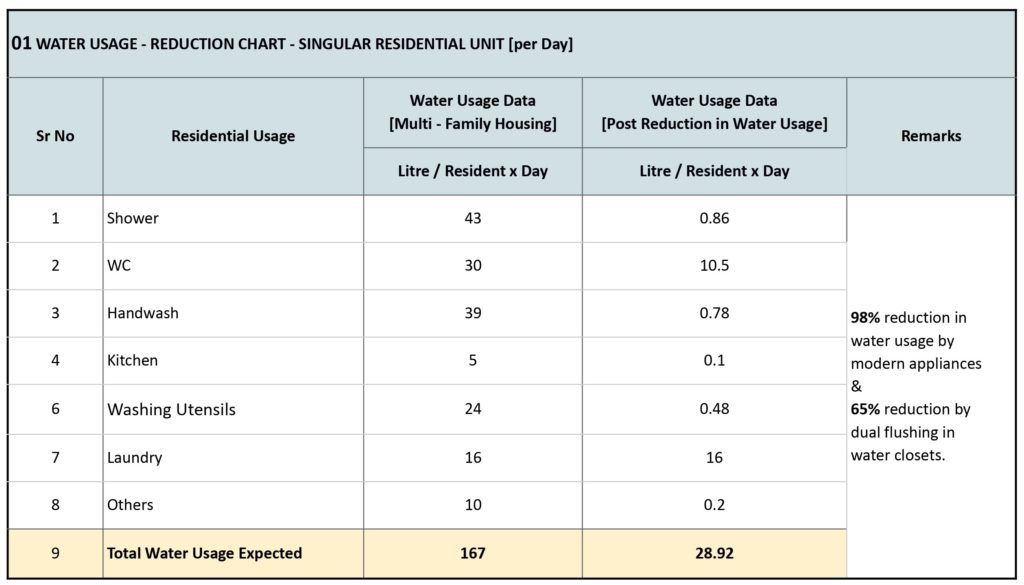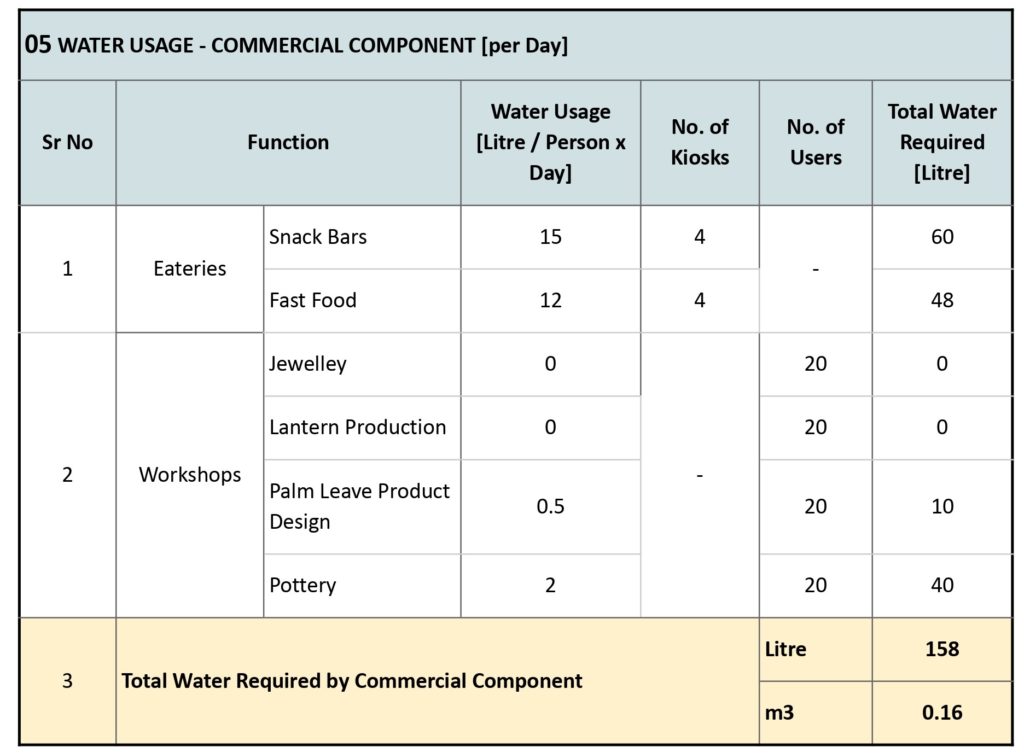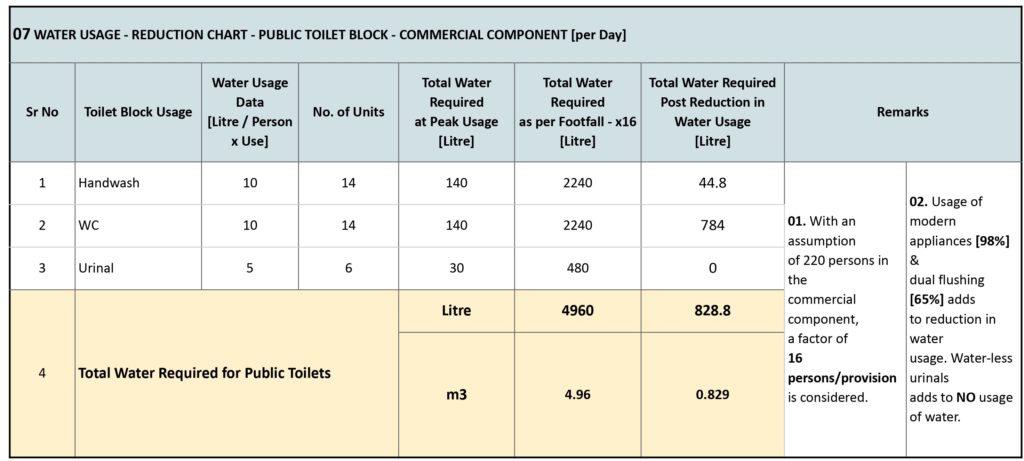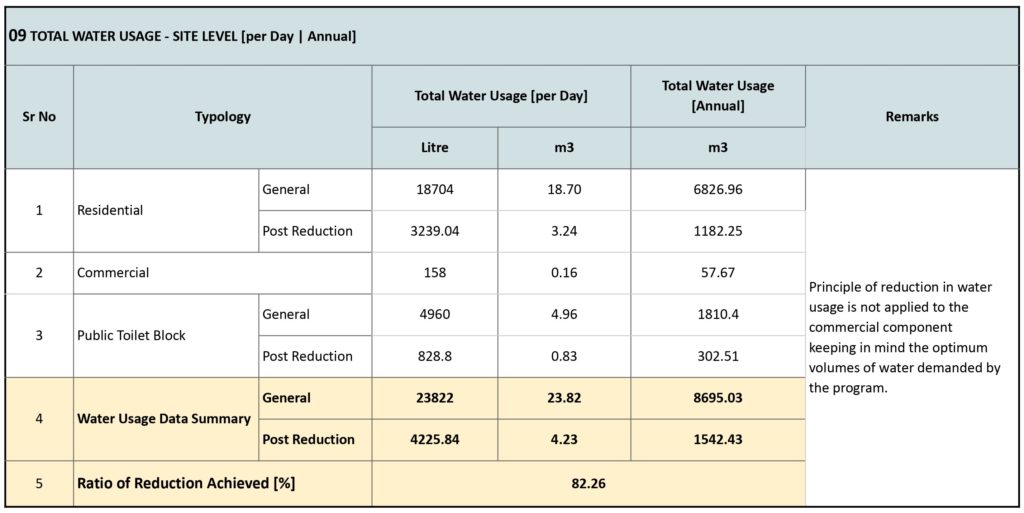 RE – USING TREATED GREY WATER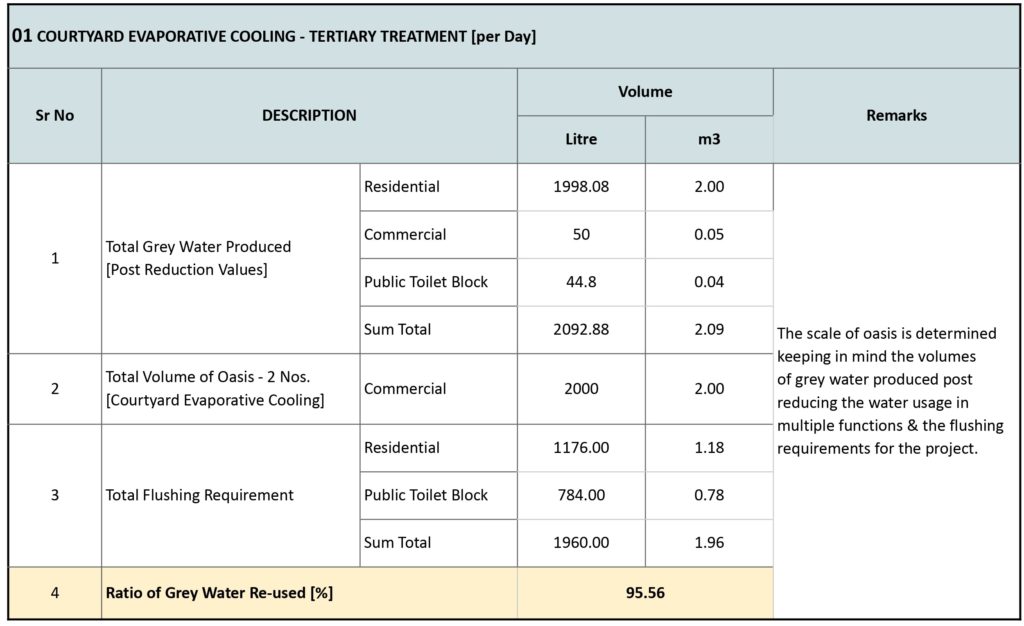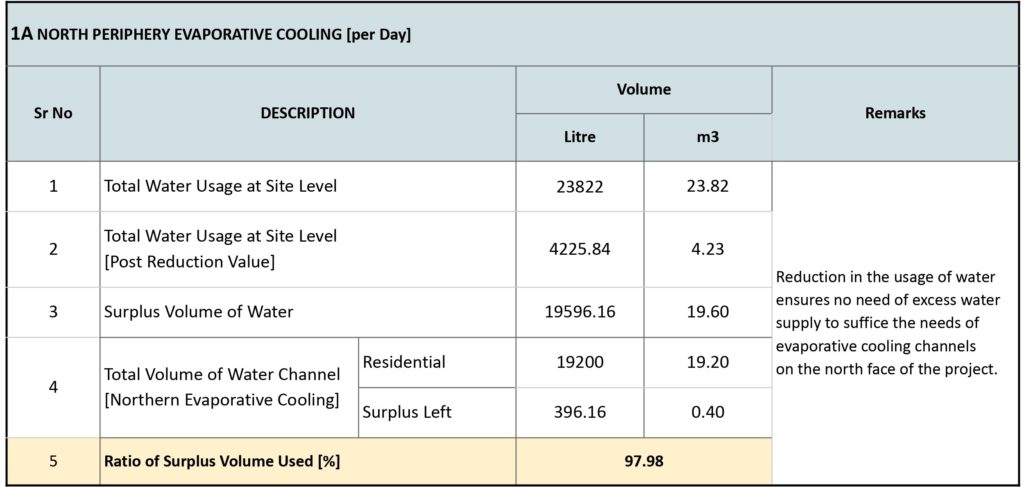 Due to installment of water reduction equipment, a stark reduction in water usage is observed which leaves the project with surplus volumes of water as per regulations. Since the tertiary water treatment does not totally suffice with the needs of evaporative cooling, this surplus volume is directed towards the same, hence ensuring the overall water footprint is not crossed.


WATER MANAGEMENT SCHEME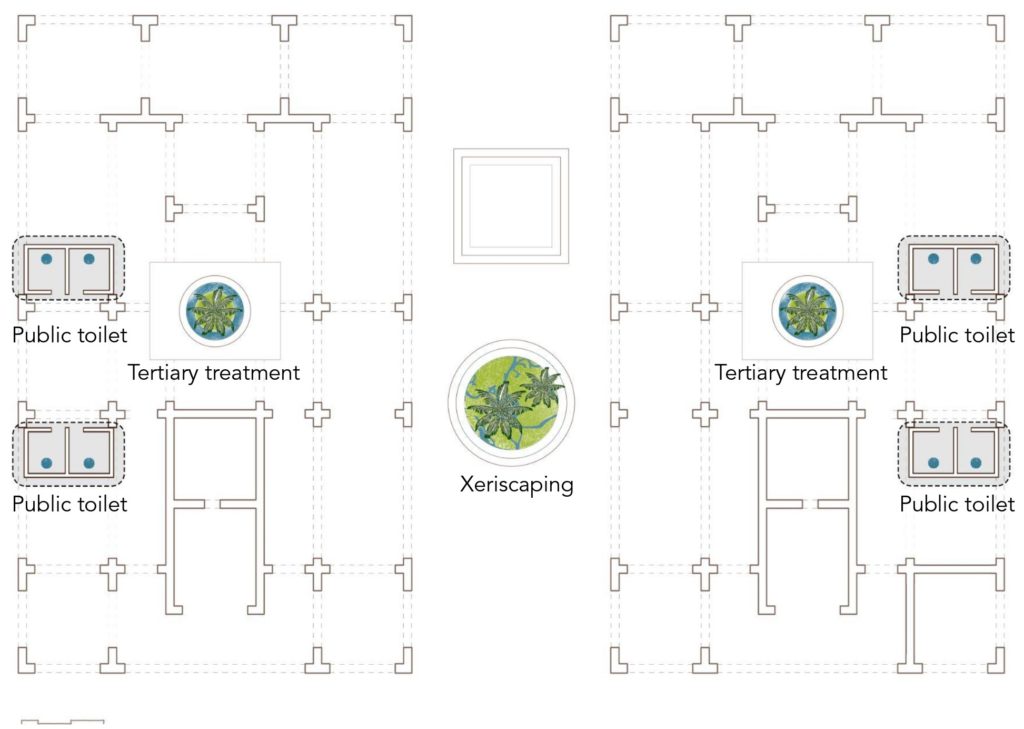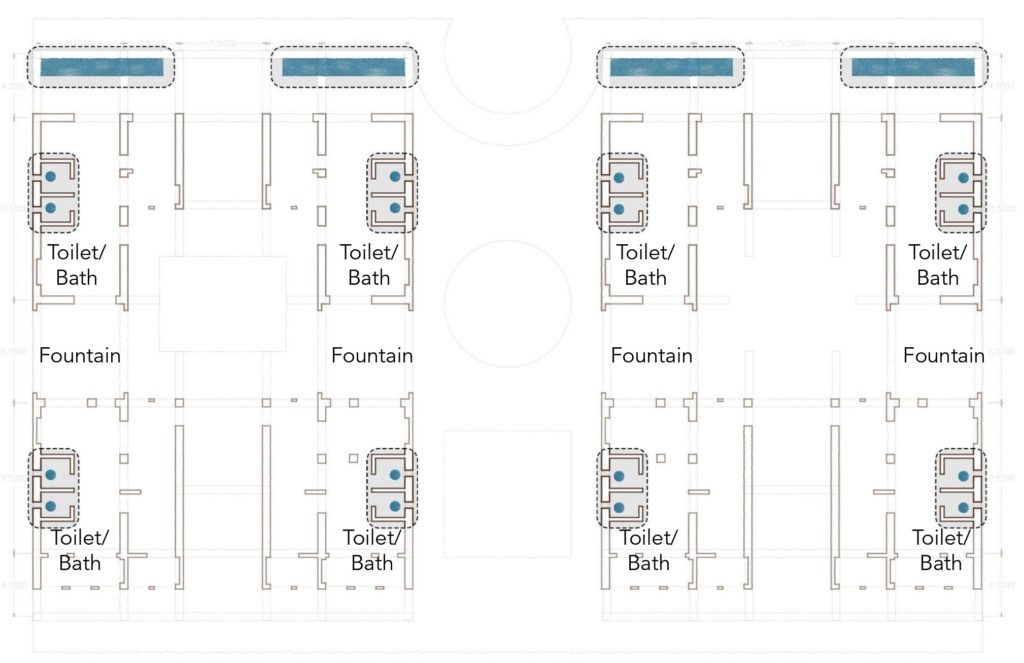 The site is divided in two sections, hence dividing the systems in two for a feasible network of water flow throughout the site – laterally as well as sectionally.