TO RE-CONNECT AND RE-FRAME THE USE OF URBAN VOIDS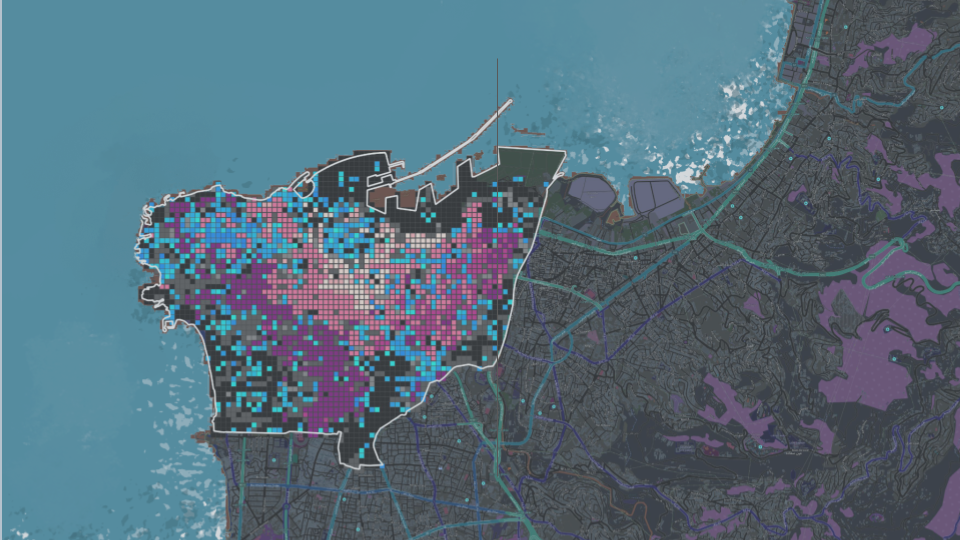 "Beirut is among the many post-conflict cities grappling with dynamic and unsettled social, economic, and geographical dynamics."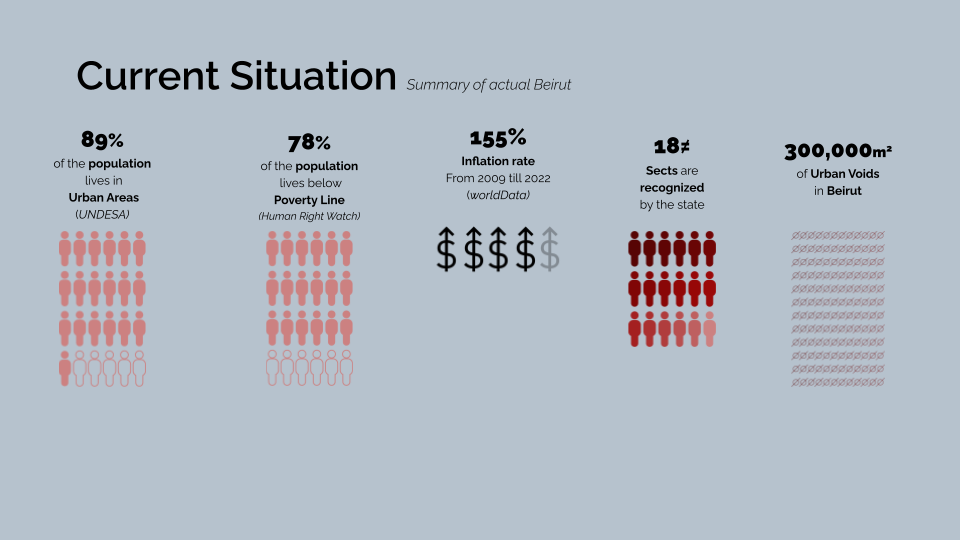 "This thesis delves into the expansive realm of urban development within such cities, with a specific focus on the challenges of planning and innovative policy approaches."
" Beirut's urban planning is described as Organized Chaos.
It leaves traces of anomalies in the urban fabric such as leftover spaces (Urban Voids), consequently subjecting it to segregation and disconnections."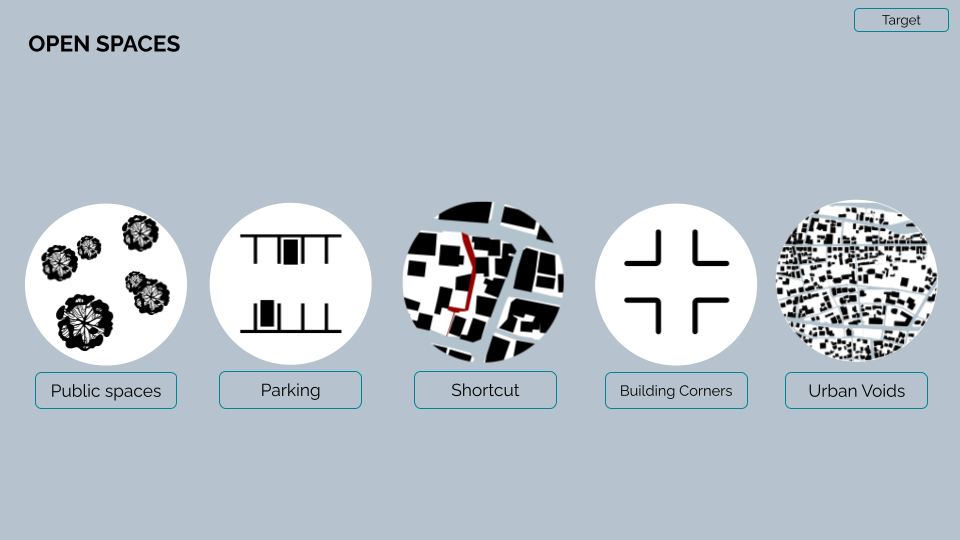 "BEYlink is a toolkit that uses data and citizen participation to regenerate urban areas. 
It helps people recognize unused space in the city and allows them to suggest ideas and programs to improve
the quality of life in different neighborhoods.
"Designed to foster a collaboration between professionals, activists, and residents, towards finding solutions for a better
urban commons."