REFERENCES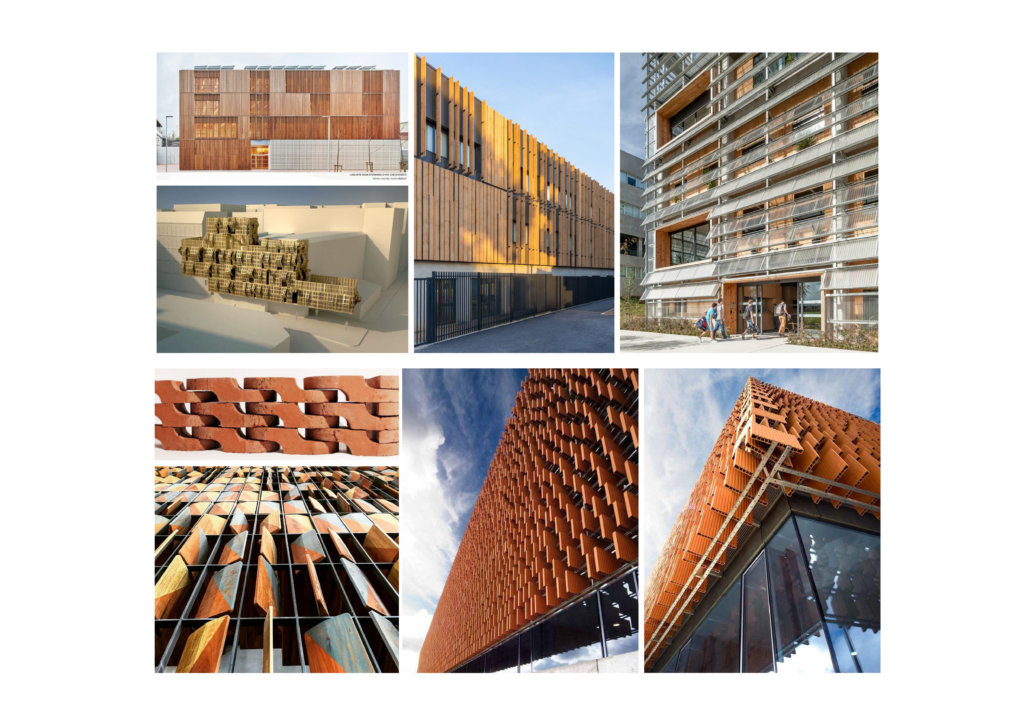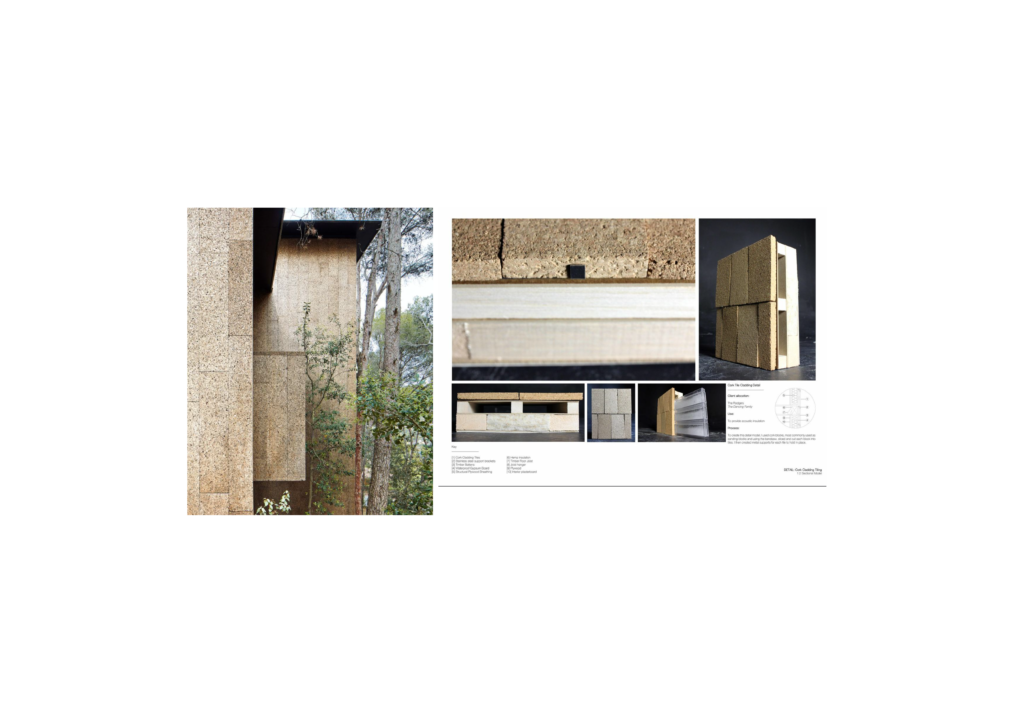 ENVELOPE DESIGN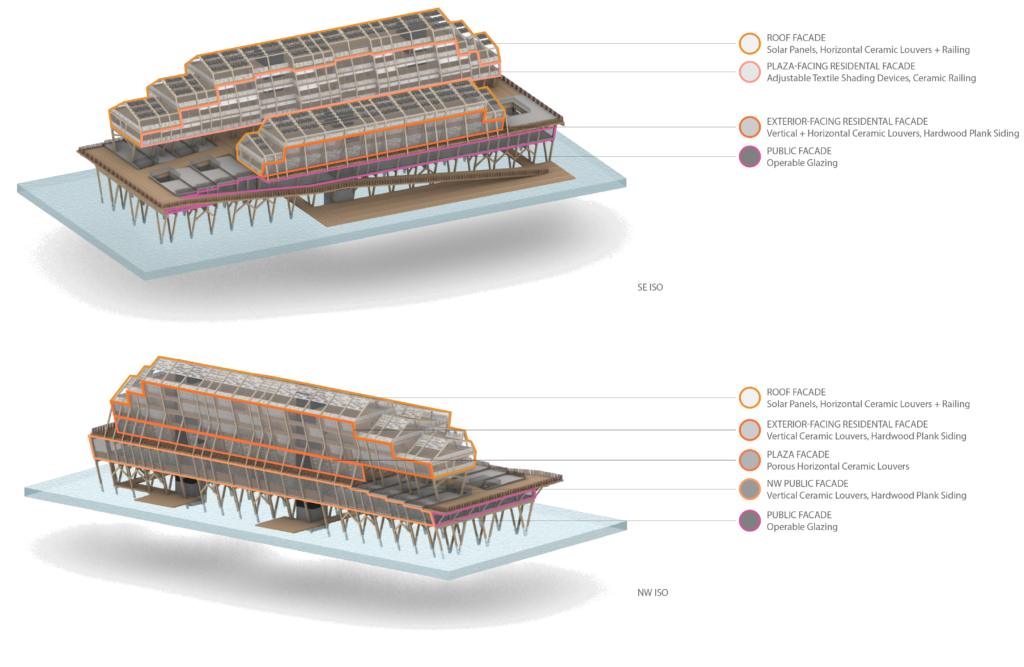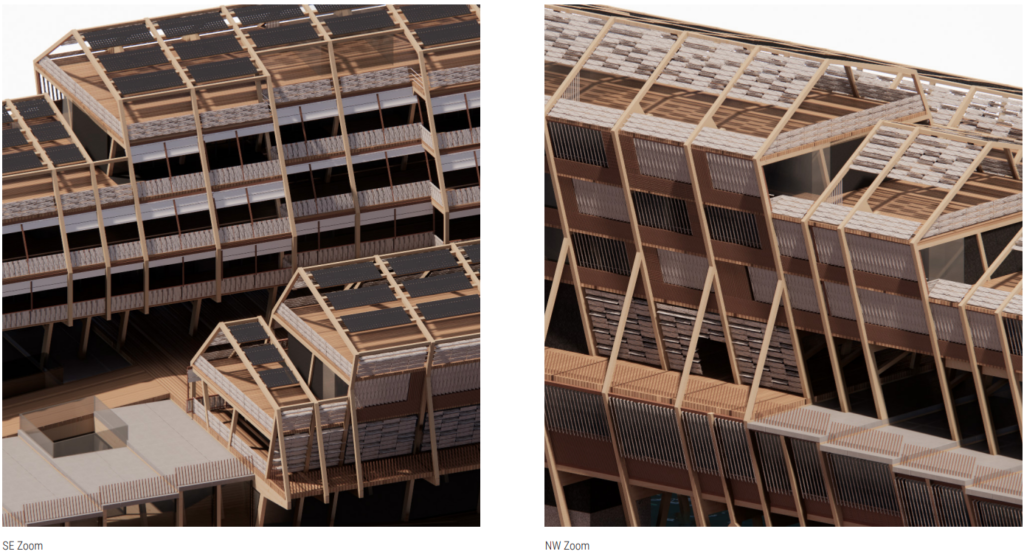 Given that the NW facade is the most important facade for wind capture, we wanted to have the ability to allow wind to enter the facade as well as block the strong western sun in the summers. This is accomplished through the use of ceramic louvers that can be rotated towards the prevailing wind direction and simultaneously block the western sun.
In order to respond to what is happening behind the facade on the interior of the residential floors, we devised variations of our facade based on the type of use that is occurring. We have varying ratios of solid siding versus operable ceramic siding and have designed each facade variation in relation to the amount of ventilation that is ideally needed for the respective use. We have given the community kitchen facade the greatest area of louvers, and in turn ventilating capacity, followed by the residential facade, and the laundry facade. For the facade of the cores, we wanted to maximize the views and light as users enter a floor, while reducing excessive heat gain. We propose a large area of these facades to include Low-E glazing instead of the ceramic louvers.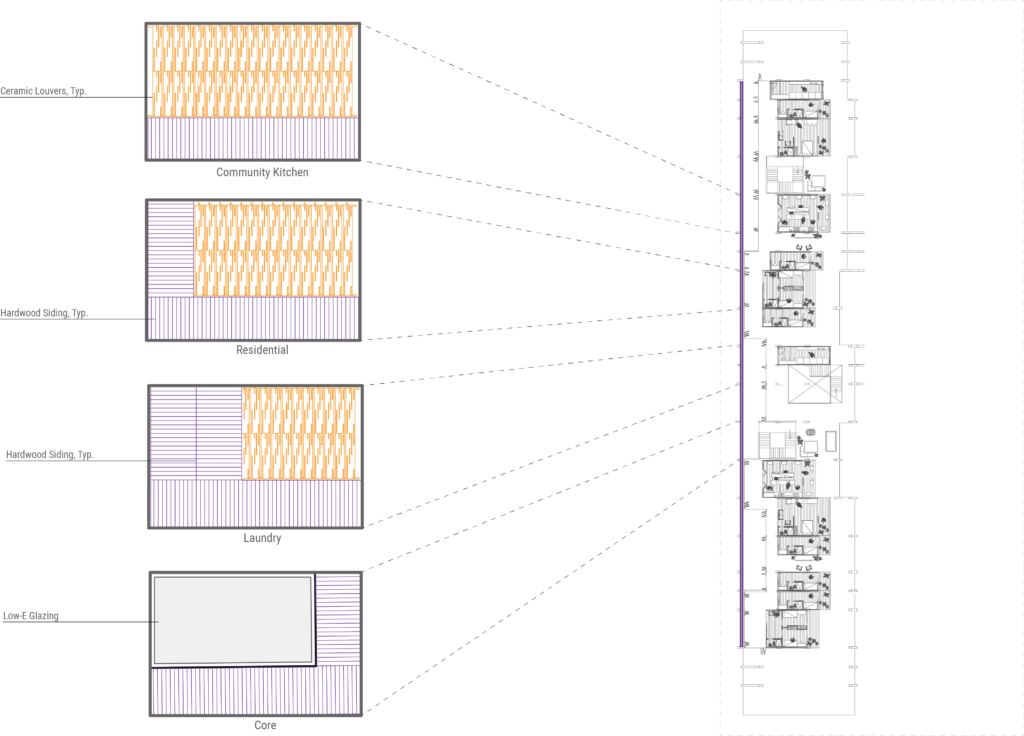 The facade variations also helped to break up a highly repetitive, monotonous facade and create a more interesting facade pattern.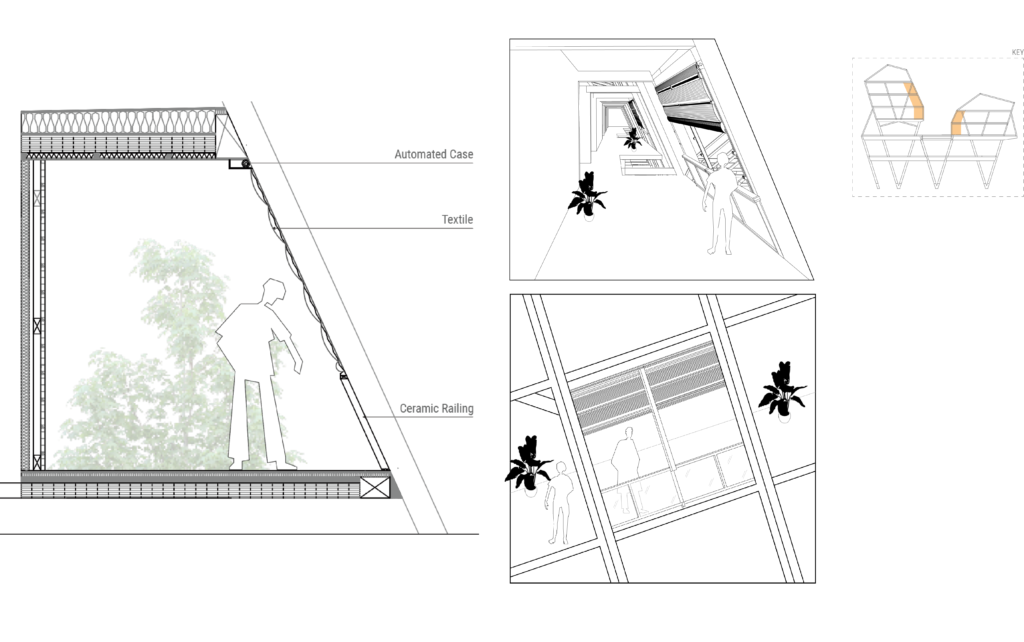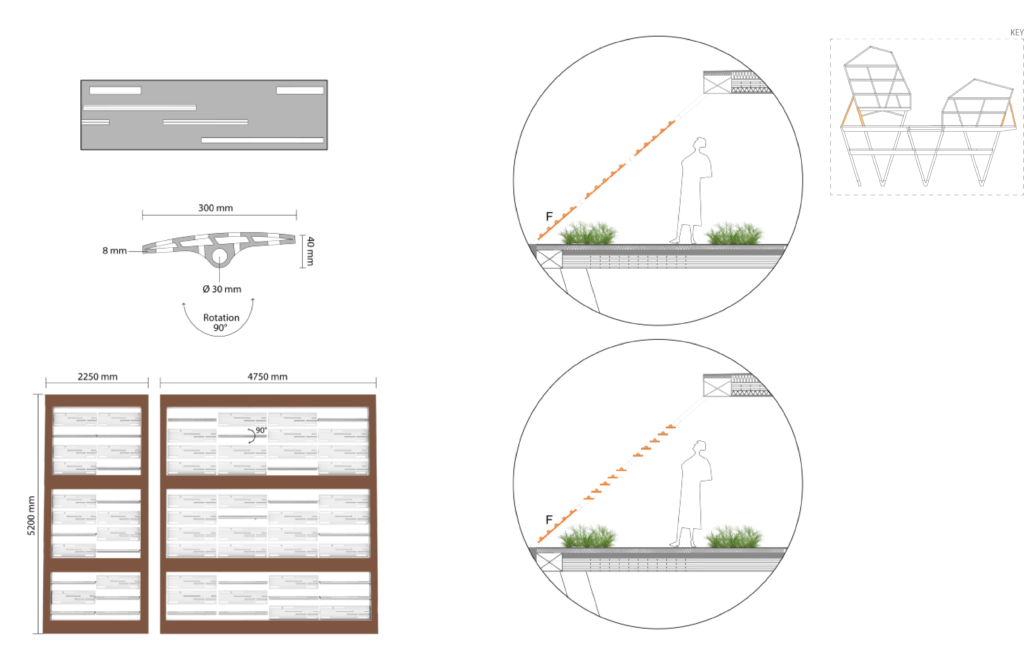 PHYSICAL MODEL