CONCEPT
The topicality of consciousness in relation to this project lies in the exploration of the human psyche. By assigning angelic and demonic personas to participants based on their personality scores, the project delves into the duality of human nature. It highlights how different aspects of consciousness, can shape one's choices and actions. Through the integration of AI-generated speech and facial manipulation, the project aims to provide an engaging experience that delves into the intricate layers of human consciousness.
WORKFLOW
Workflow Chart
THE 5 PERSONALITY TRAITS
Source :
https://www.truity.com/test/big-five-personality-test
PROJECT
ChatGPT takes the personality test as an angel and demon version of the participant based on the personality trait score shared.
PARTICIPANT 1


PARTICIPANT 2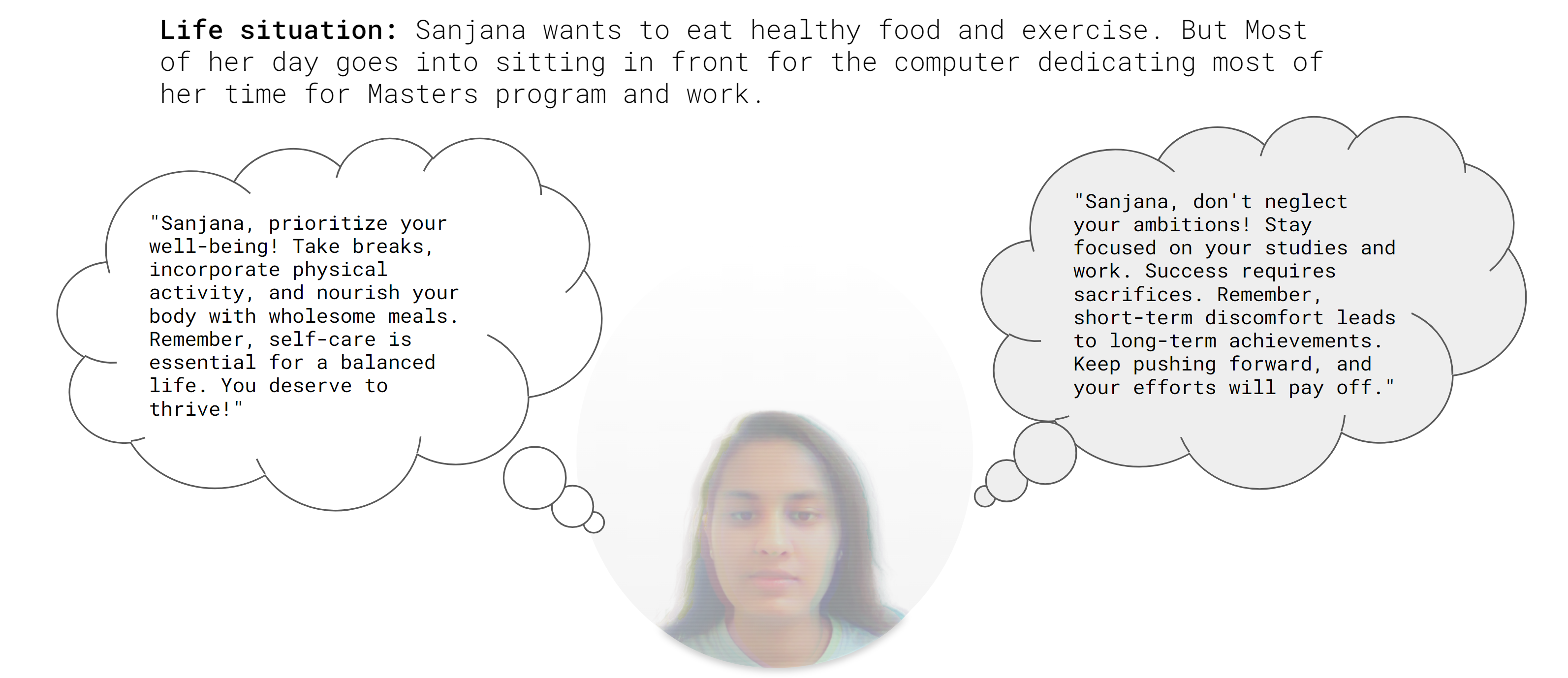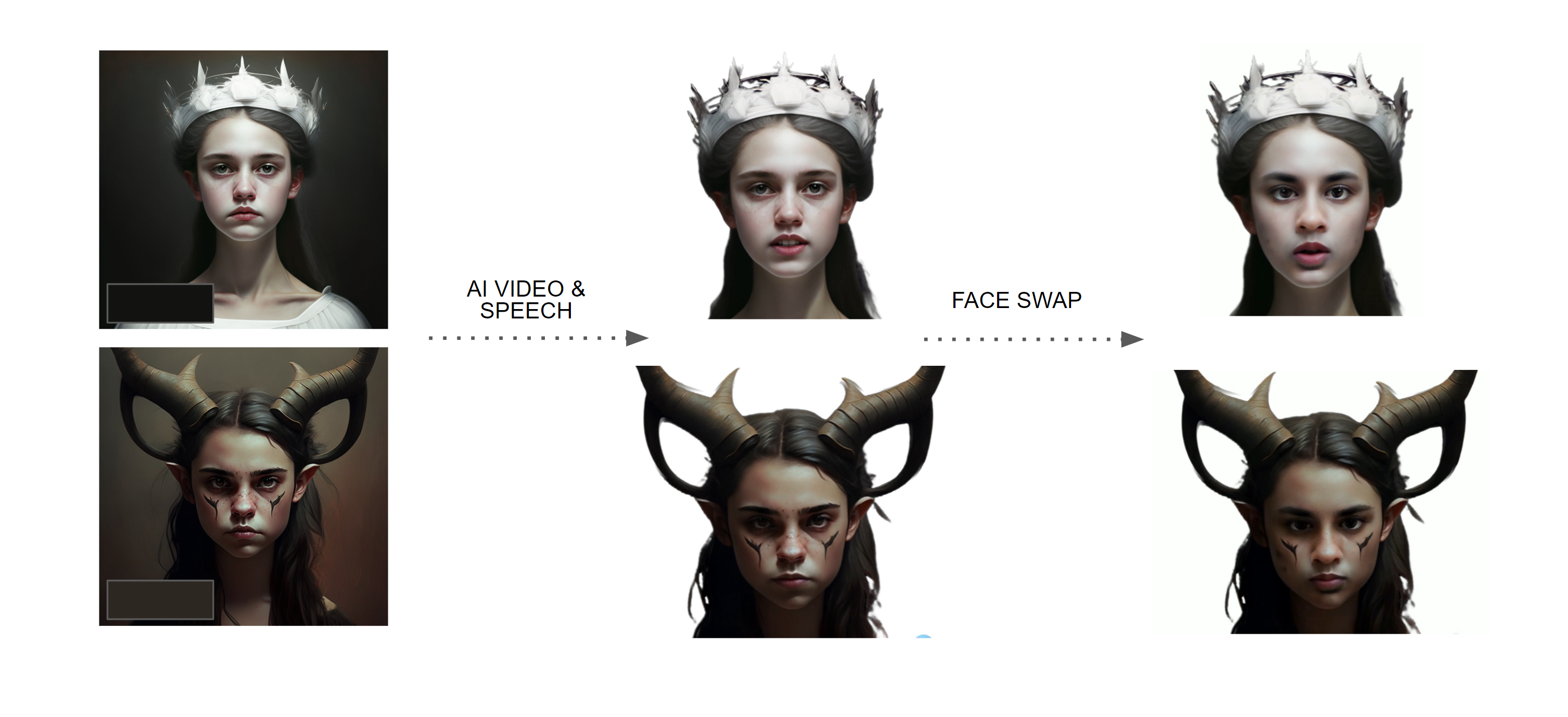 PARTICIPANT 3


OUTCOME
ChatGPT's response as the angel version of the participant has traits closer to the original one, While the demon version had a much lower score for each trait. Its angel speech for participant Lucas and demon speech for participant Sanjana suggest to study which is quite interesting. Also the speech seems to highly depend on the how the life situation is written as a prompt, the angel seems to pick what first choice the participant has written in the life situation while demon picks the second one.