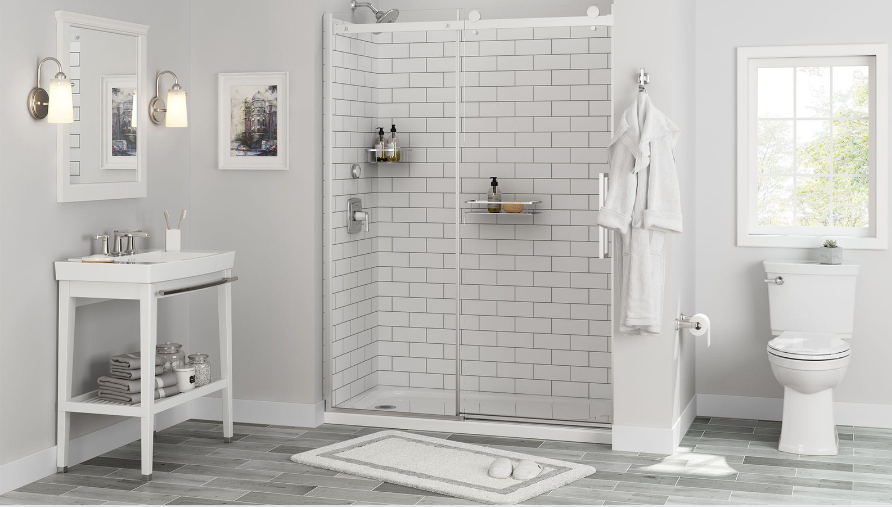 Picture this: Its sunday morning and you are taking a shower after a long saturday night. You have the water running, still trying to wake up from the night before then Crash!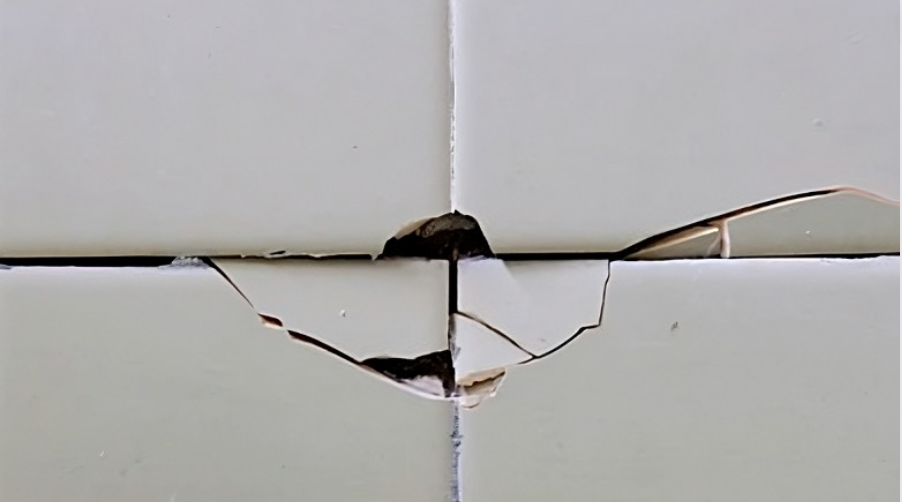 You are now having a mini panic attack, scrambling to get the soap out of your eyes and turn off the water all while simultaneously trying not to step on a sharp piece of broken tile!
This may seem like a niche issue, but it is more common than you think, Its even happened to me in my student accommodation!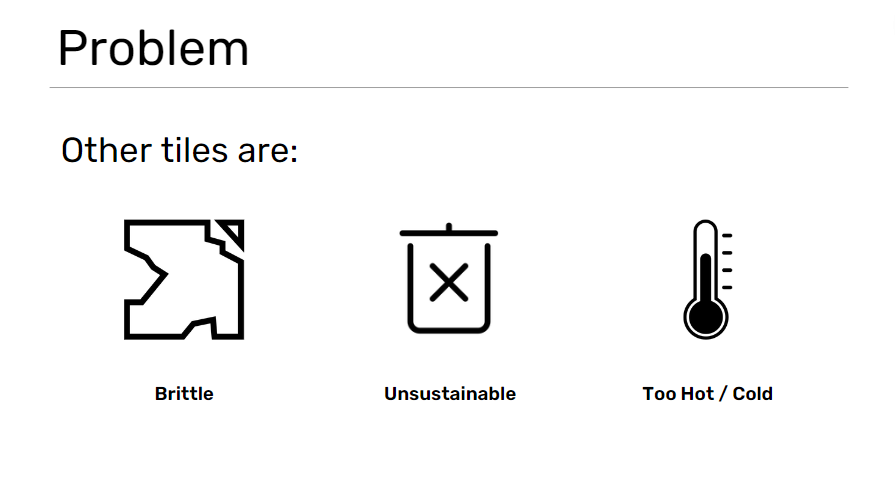 The typical tiles on the market are heavy and brittle, leading them to have to be replaced frequently, making them an unsustainable product. They are also always too hot or too cold, making them uncomfortable to the touch.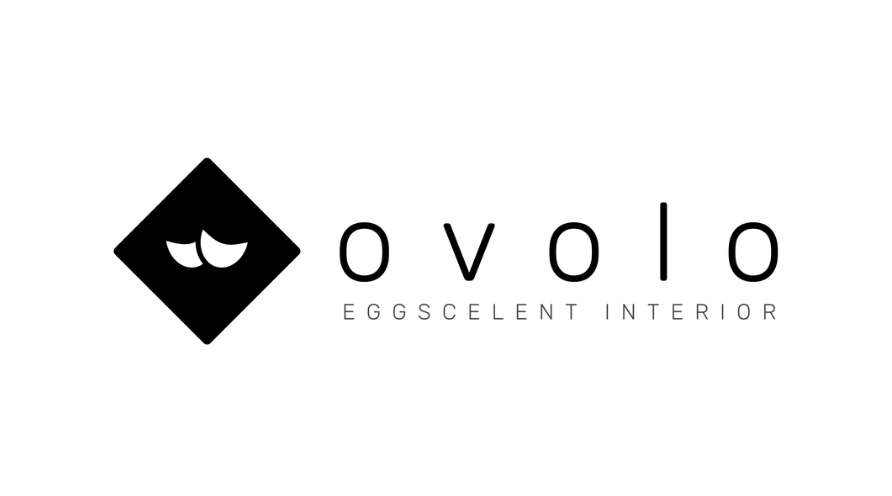 These tile issues have left us eggsausted and frustrated, which is how we came up with our solution: Ovolo, Eggscelent Interiors!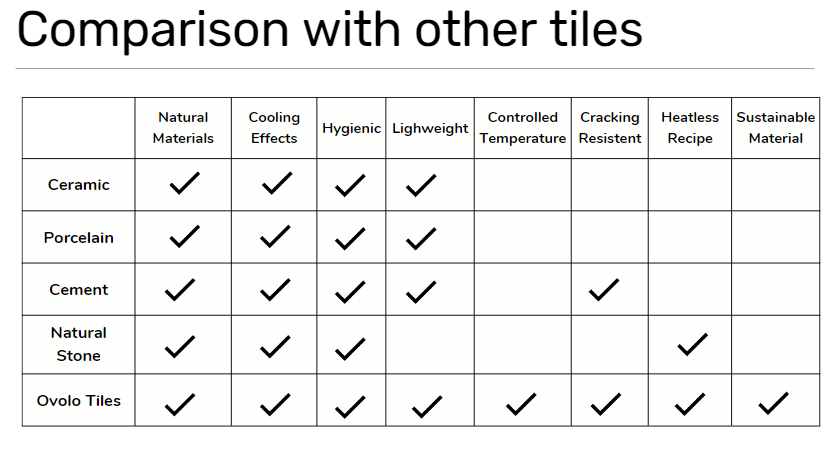 Ovolo Tiles beat out competitors in a variety of ways.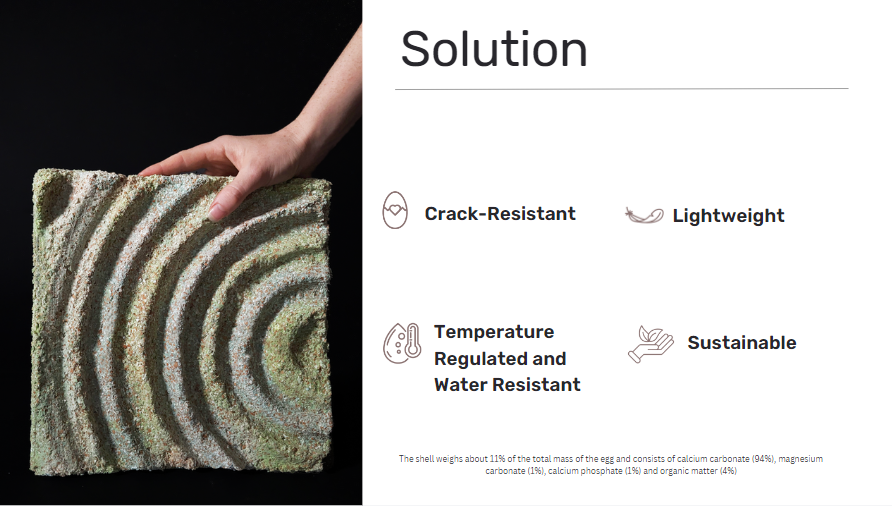 Ovolo Tiles are fully customizable with a beautiful mosaic texture. They are lightweight and crack resistant because they are made from repurposed egg shells. Egg shells are composed of calcium carbonate, which gives them similar strength properties to mosaics. Their bio-composit material configuration leaves them temperature regulated and water resistant while still remaining sustainable!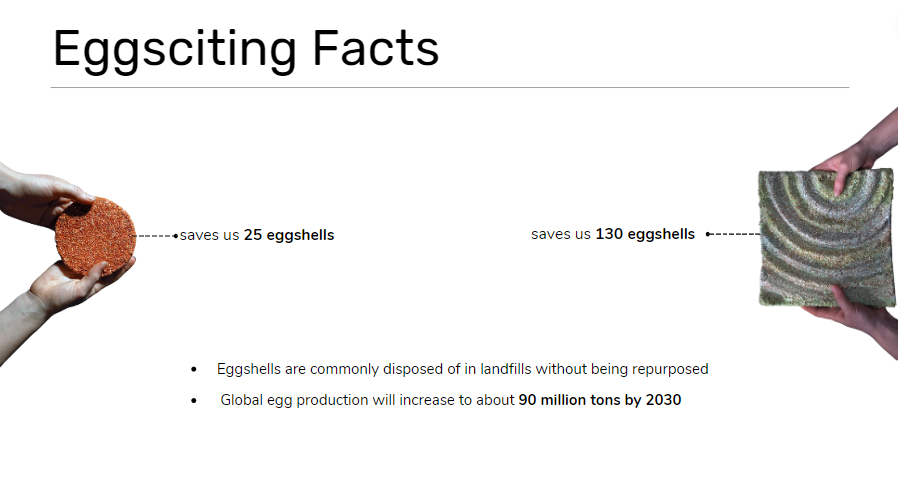 Ovolo remains passionate about sustainability and participating in the circular economy. Food waste is a global issue with 1/3 of all food going to waste. We use egg shells in our product, which are typically disposed of in landfills without being repurposed.
Global egg production will increase to 90 million tons by 2030, leaving high quantities of a high potential material rotting and producing methane gas in a landfill.
Ovolo Tiles combat this, with smaller units saving 25 egg shells and bigger ones saving 130.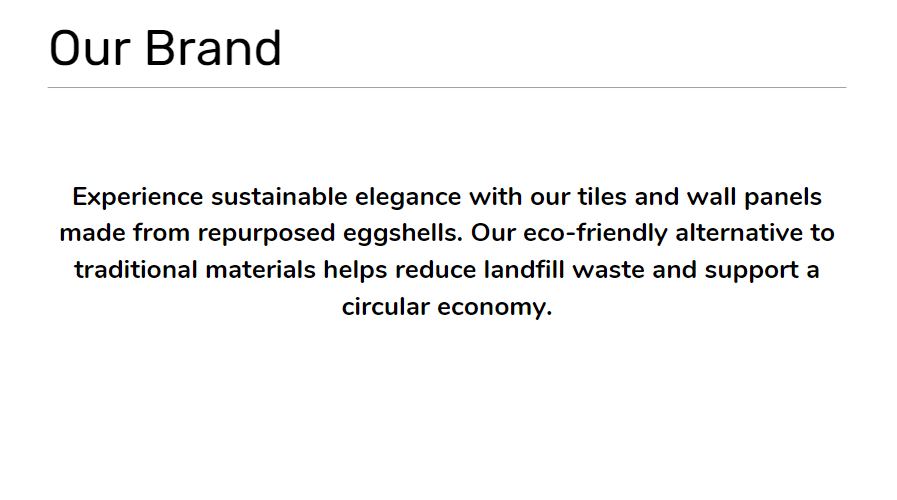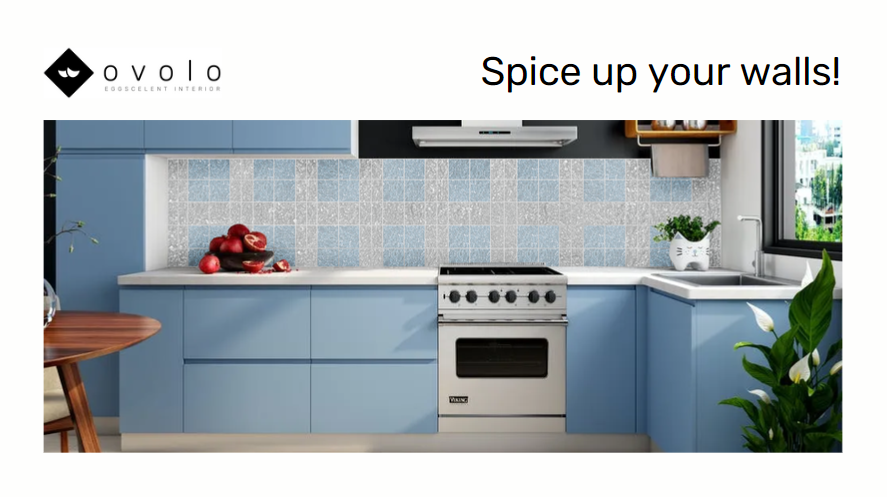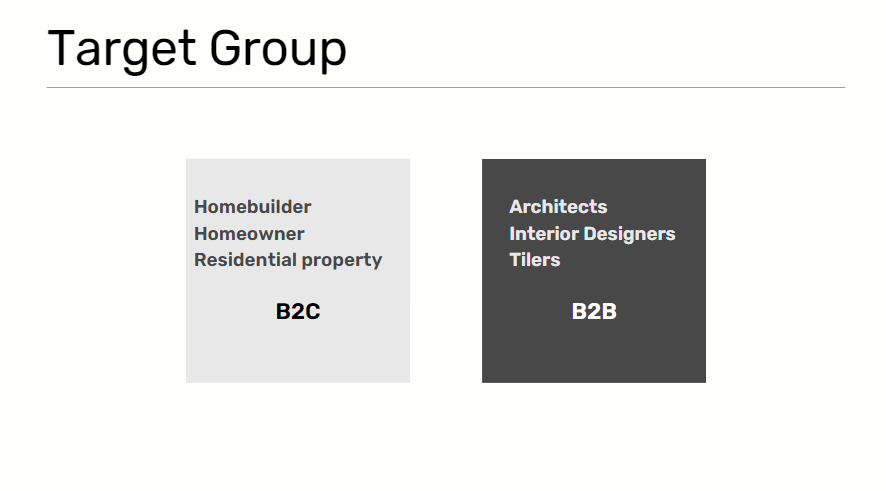 Ovolo is currently targeting a mix of B2C and B2B consumers, from residential builders/owners to designers.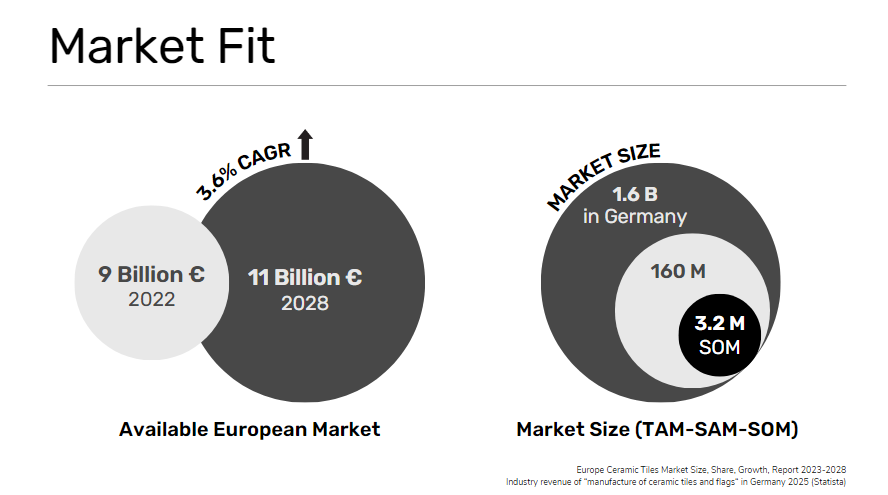 The current available European market for tiles is 9 billion euros, which is projected to increase to 11 billion in 2028. We are zooming into the marked in Germany, which is 1.6 Billion, and based on our growth projections, we have an attainable market of 3.2 million euros.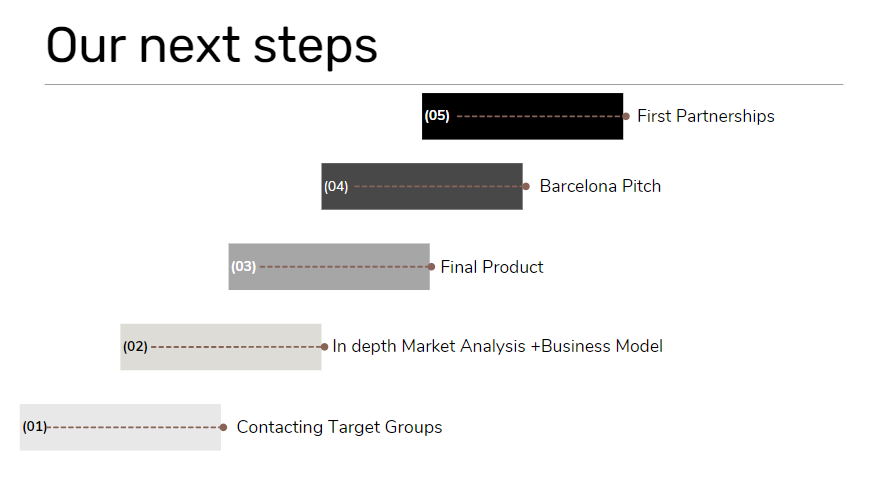 We currently have a 5 step business plan for the coming months: before the Barcelona pitch we will contact our target groups, complete our market analysis and business model, and complete the final product. After this we will start our first partnerships and work towards gaining investors to help us fund the machinery needed to scale up.