Re-thinking the facade of Hotel Casa Fuster – By Lluís Domènech i Montaner
The aim of the project is to develop a responsive, interactive and performative facade for Hotel Casa Fuster, thus creating an Oasis of biophilic and self-sustained architecture in the middle of the cityscape. The vision is to design a facade which uses the light, humidity and energy from the sun to establish a comfortable environment for humans and make the building self-sufficient by introducing circular metabolic systems with the help of natural ingredients.
Hotel Casa Fuster, being one of the famous historic buildings in Barcelona, currently sees very low footfall in the iconic restaurant and café which was once very popular amongst professionals and artists as a gathering space. The predominant cause for this is the reduced amount of natural sunlight and ventilation in the interior spaces which also leads to waste of energy consumption. The project aims to create a comfortable environment for the users and create a closed self-sufficient cycle in the building using UV-B rays from the sun to create a performative façade responding to the radiation, and using bio elements like Algae and Grey Water for shading and energy generation. The design creates a parallel between the building's skin and the human skin by regenerating elements on the façade, while preserving some parts of the current façade. The vision of the project is to provide a biophilic and self-sustained oasis, within the concreteness of the city by creating a vertical garden with constructed wetland system for water filtration and a pathway around this garden from the ground to the roof to increase interaction of the people and its surrounding, with the building.
Historical analysis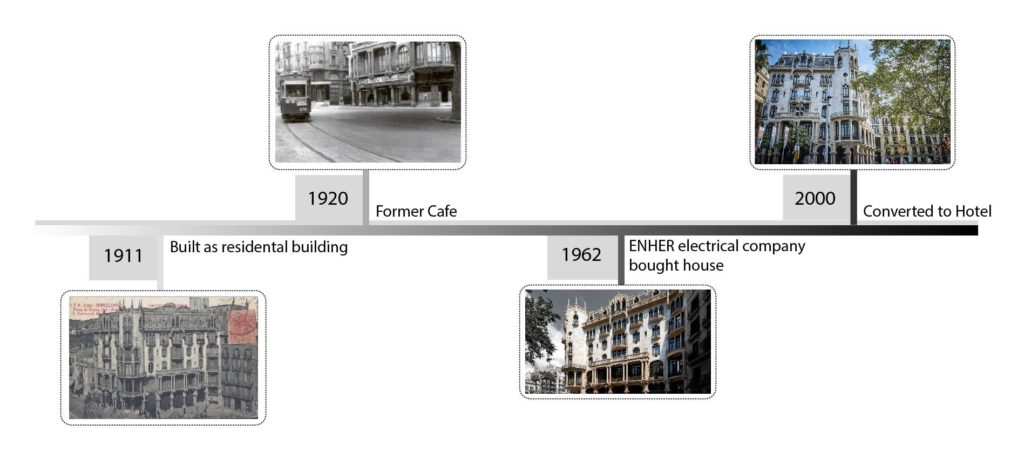 The building went through various different usecases since its erection in 1911. From its initial use as residential building, it soon went on to become a well-known meeting space for artists since 1920 when the lower floors were used as café. In 2000 it was converted into a luxury hotel.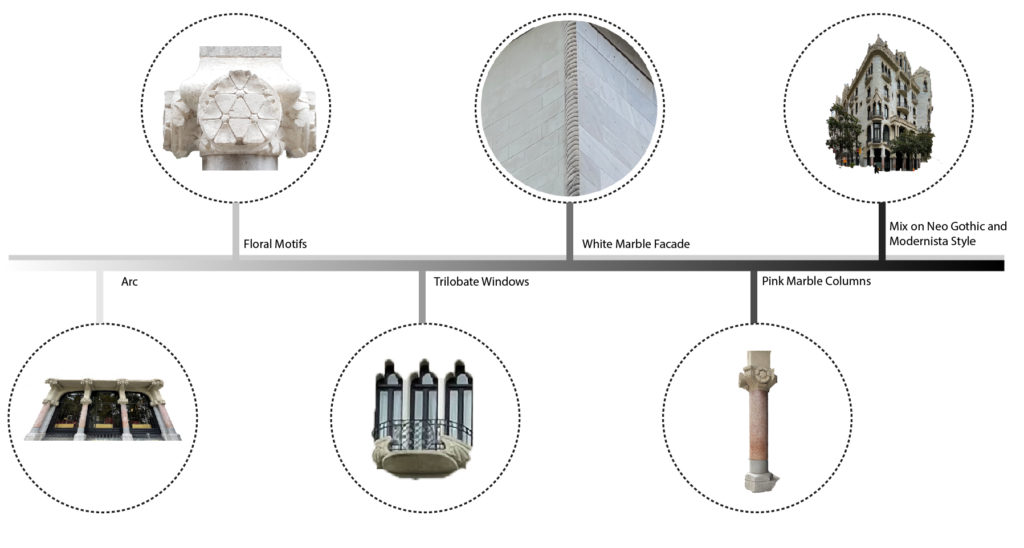 Lluís Domènech i Montaner, one of the most famous architects of Catalan Modernisme, incorporated lots of his characteristic architectural elements into the design. Exceptionally noteworthy are the more than 300 individually chiselled capitels.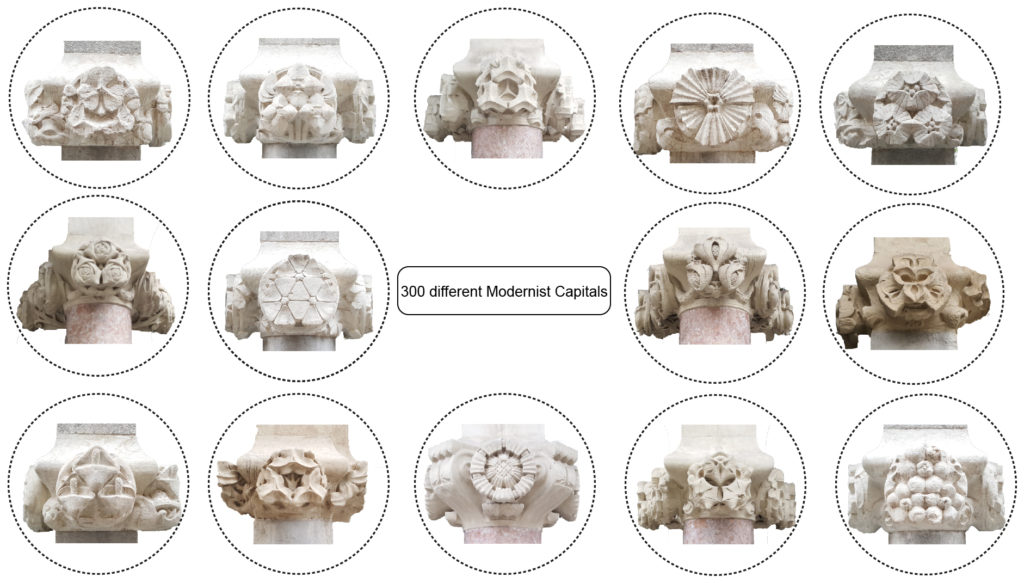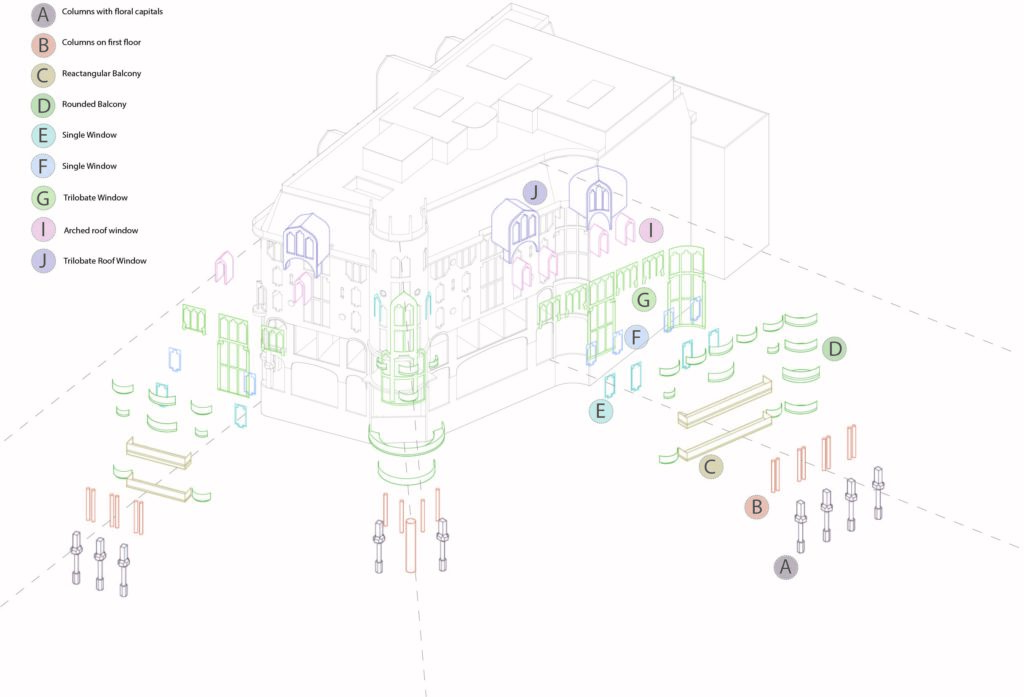 Context analysis
Casa Fuster is located at the northernmost end of Passeig de Gracia and therefore has a prominent spot in Barcelona's cityscape.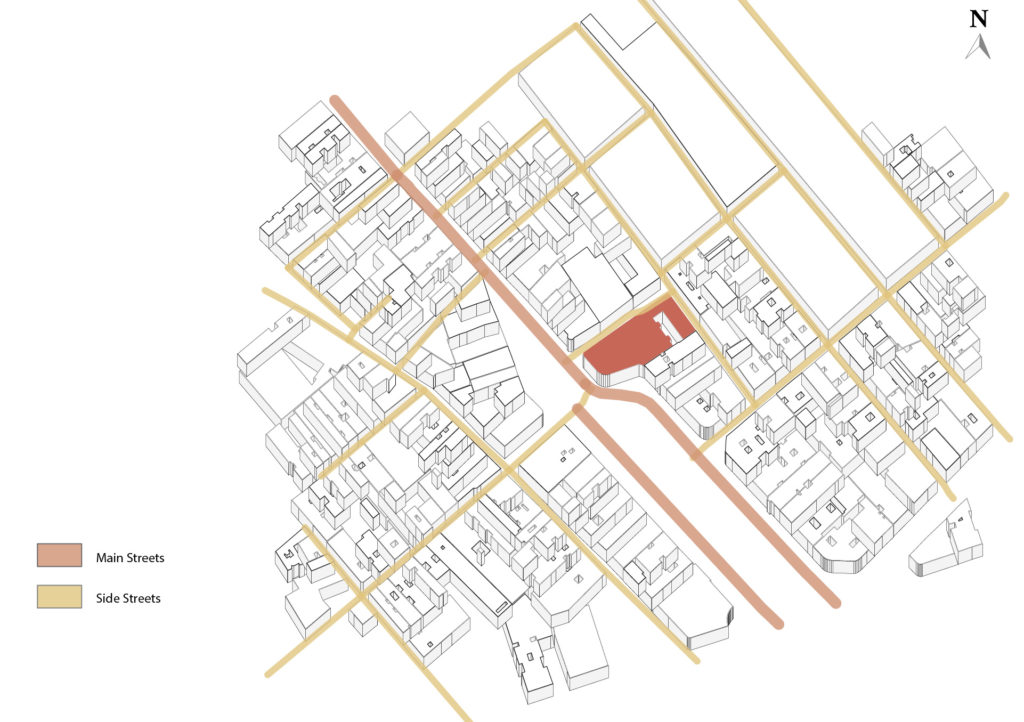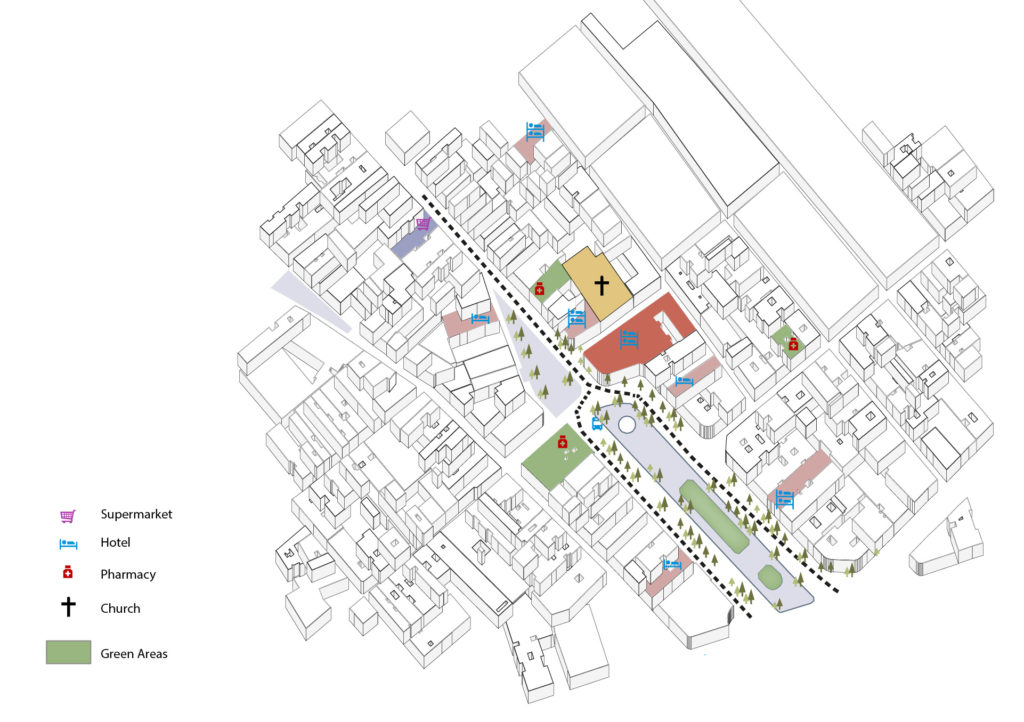 Metabolic system The metabolic system developed for Casa Fuster, as shown in the diagram above, connects the sun on one side to the human and building performance on the other side, through a variety of processes ongoing on the facade that resemble mechanism found in the human skin.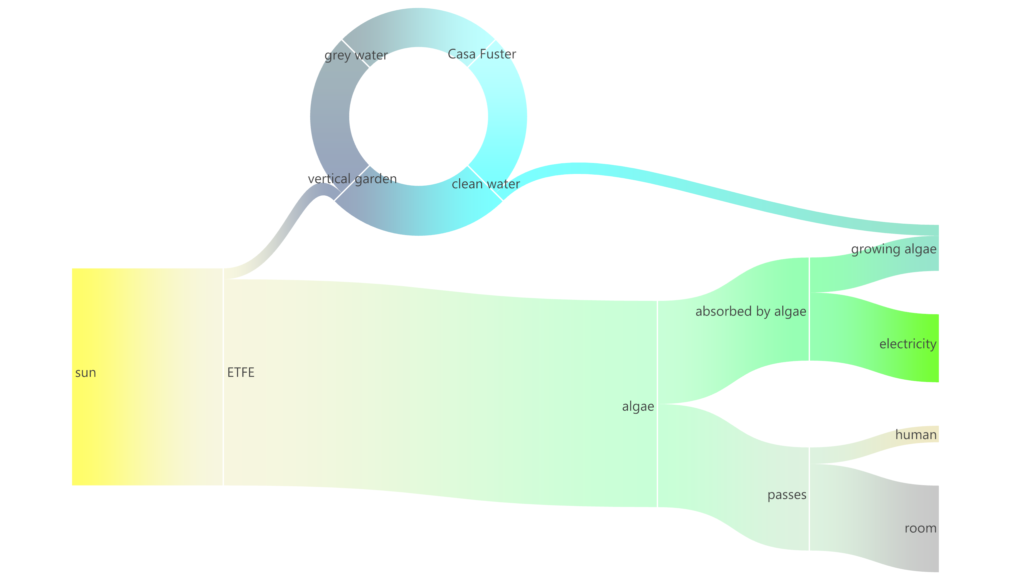 Design development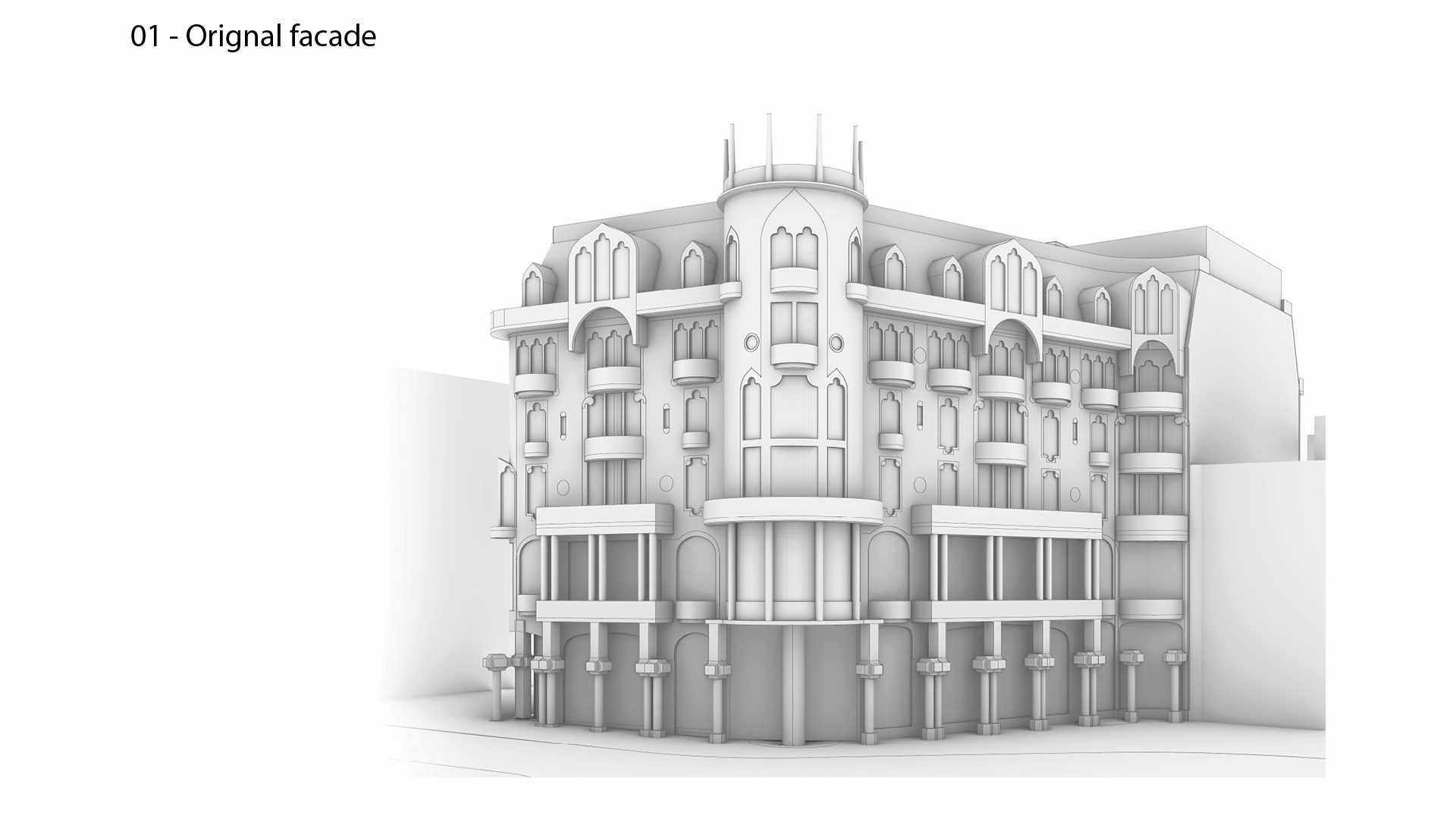 The design proposal integrates our metabolic processes in a tasteful way that uses the existing structure as a base for adaption and change.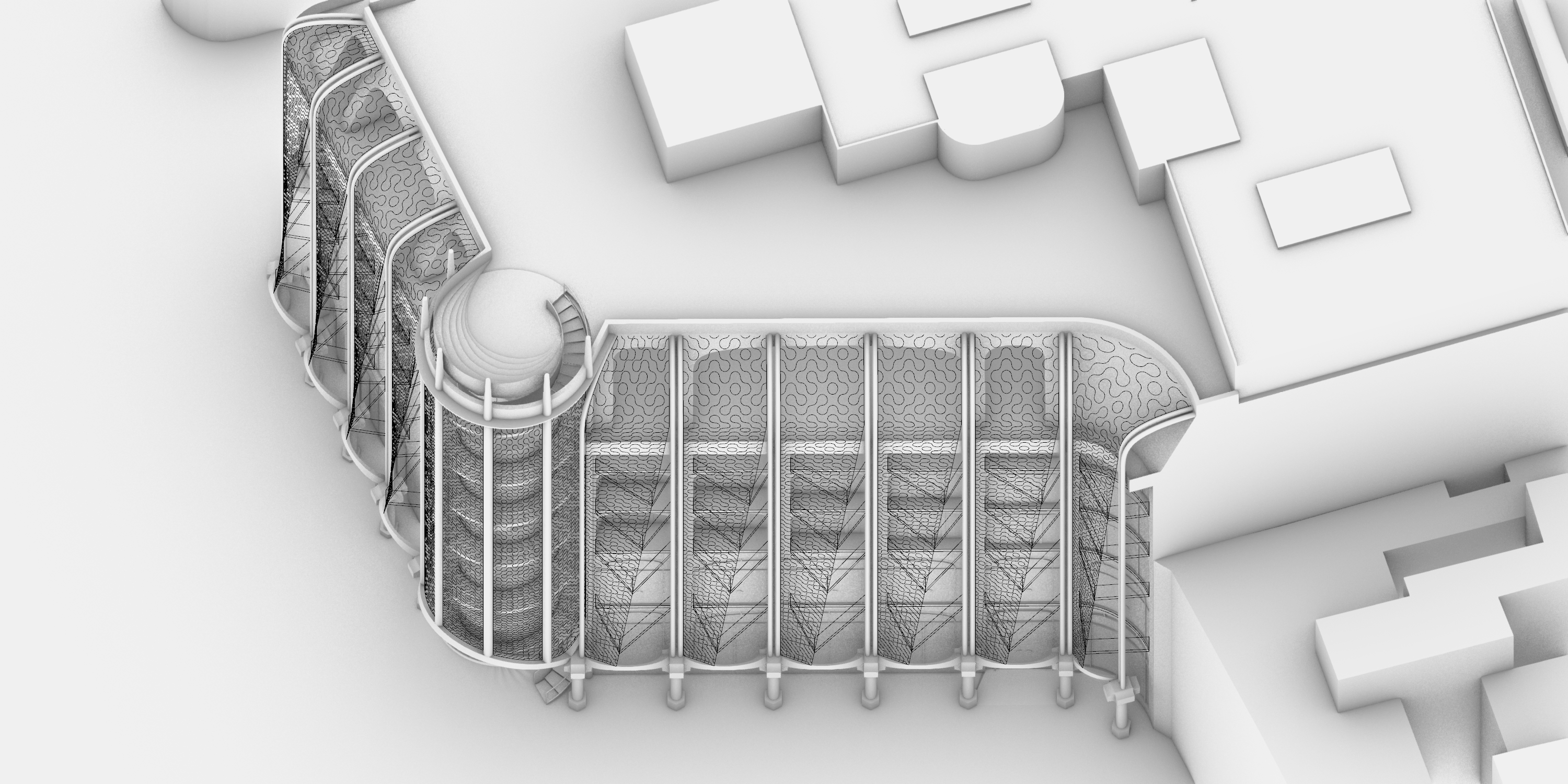 Metabolic System on Facade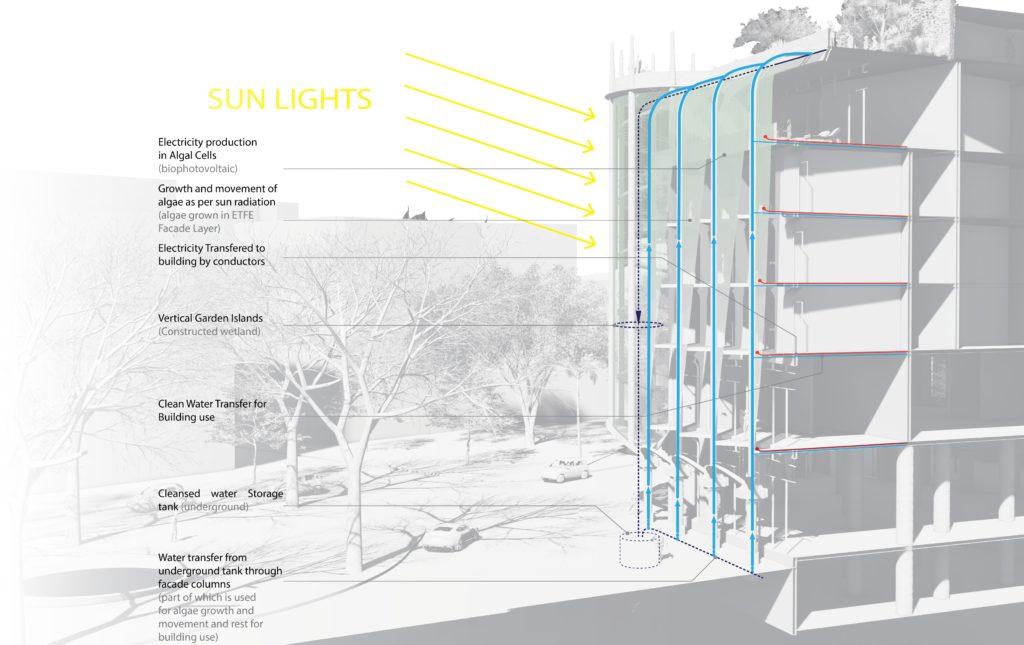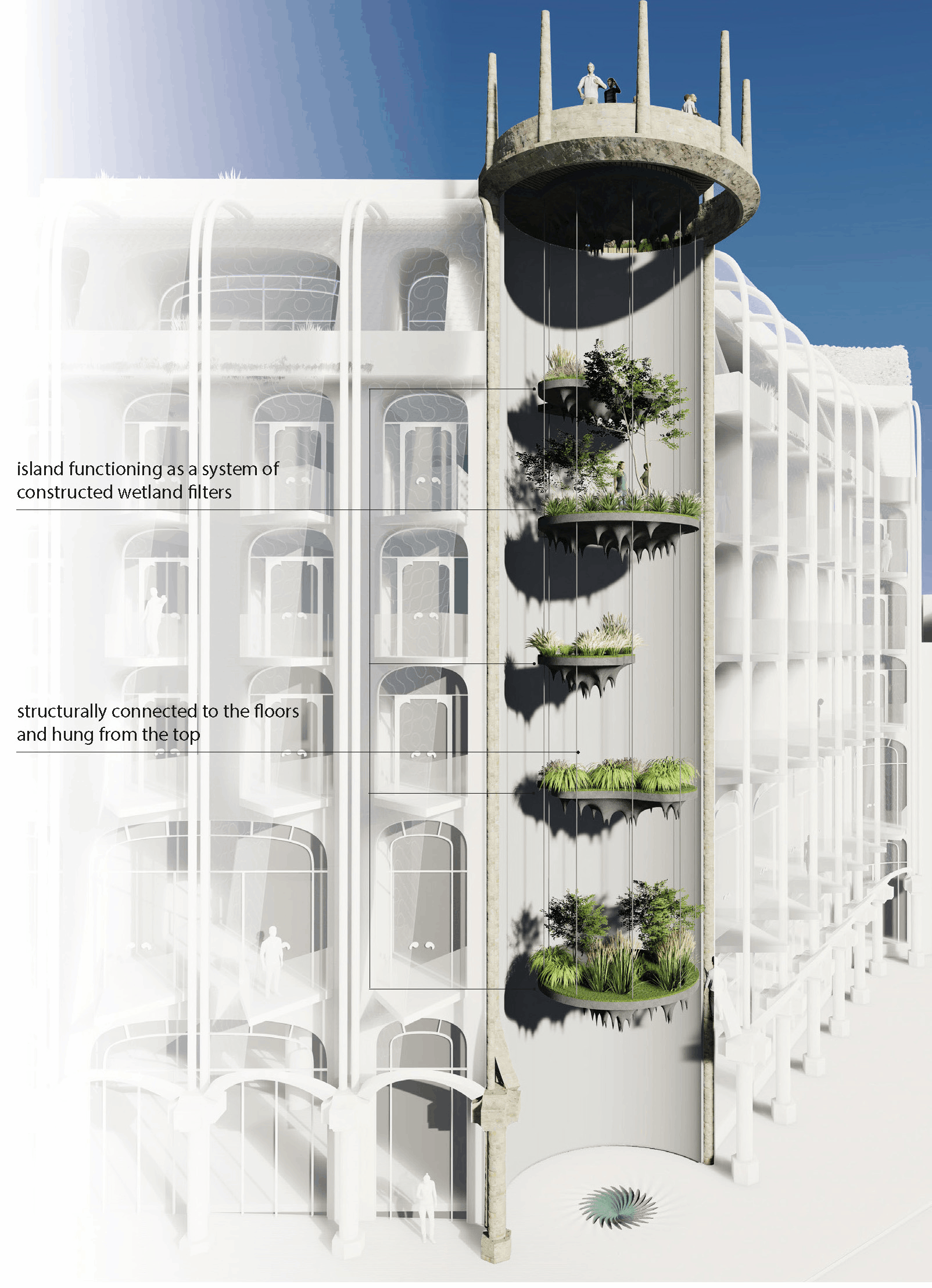 Visualization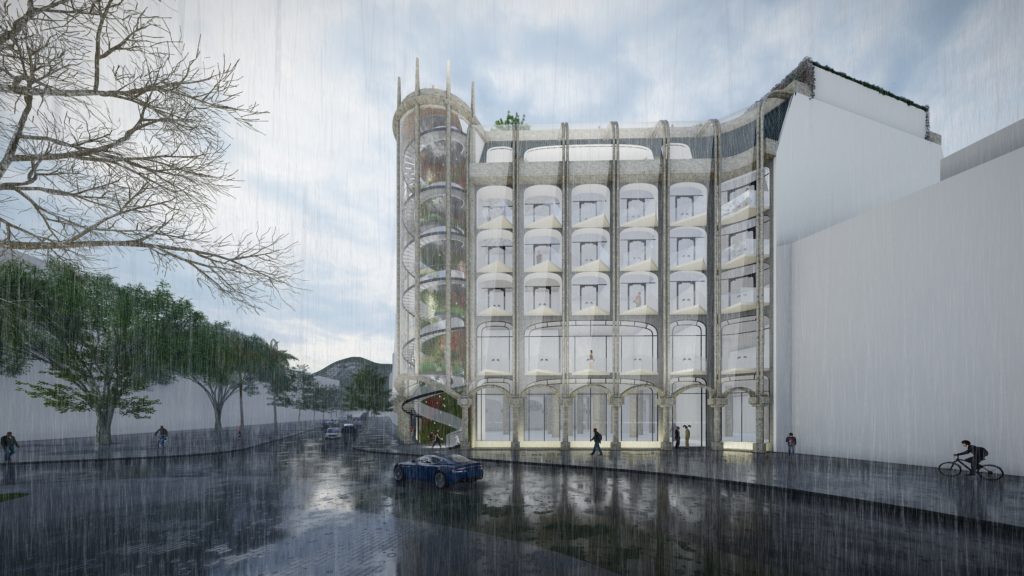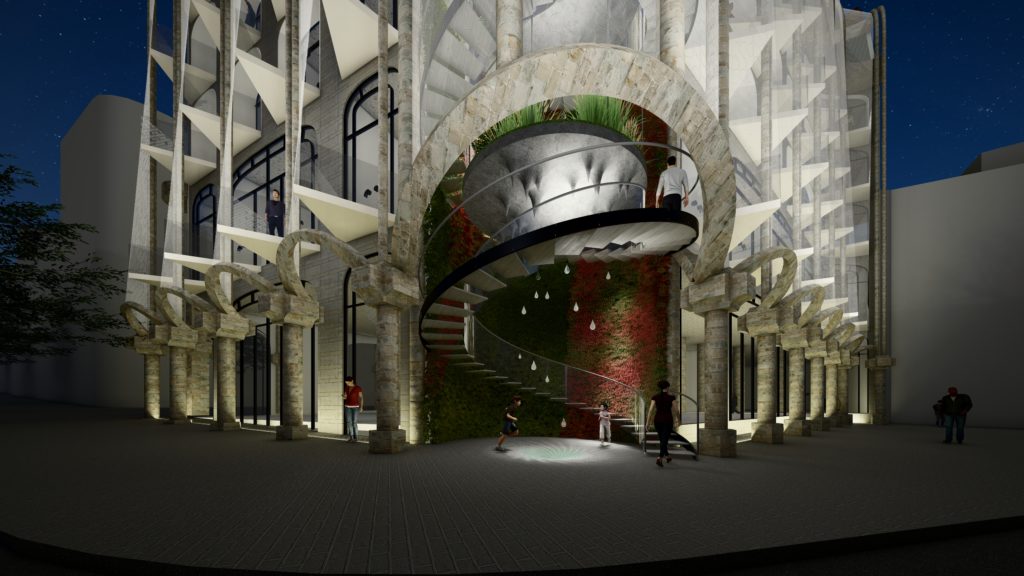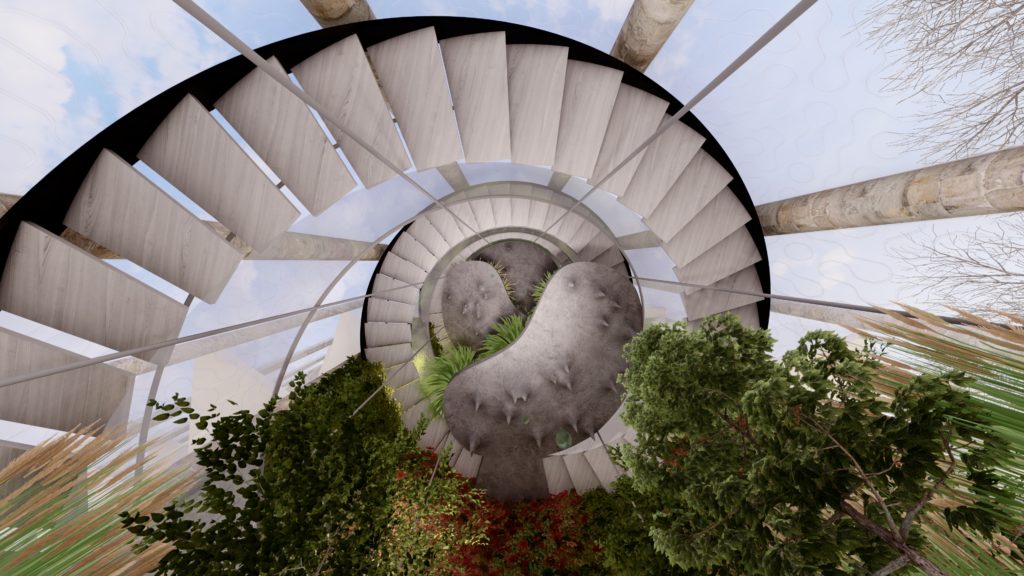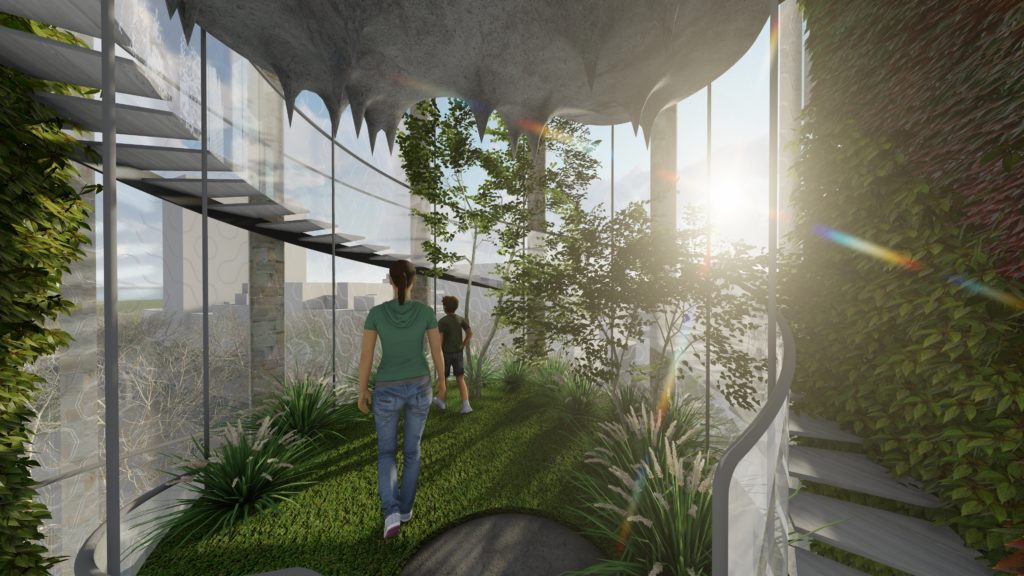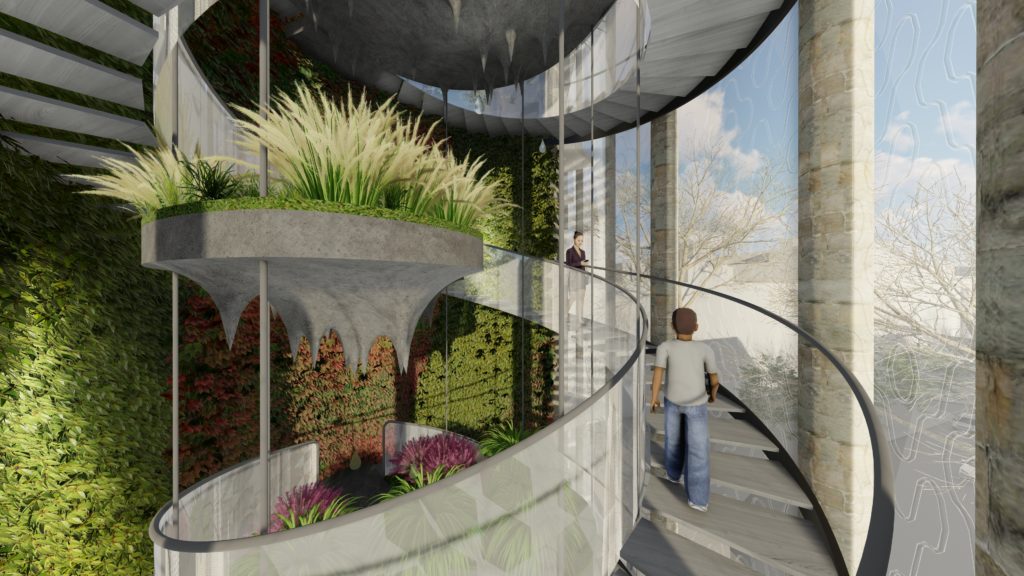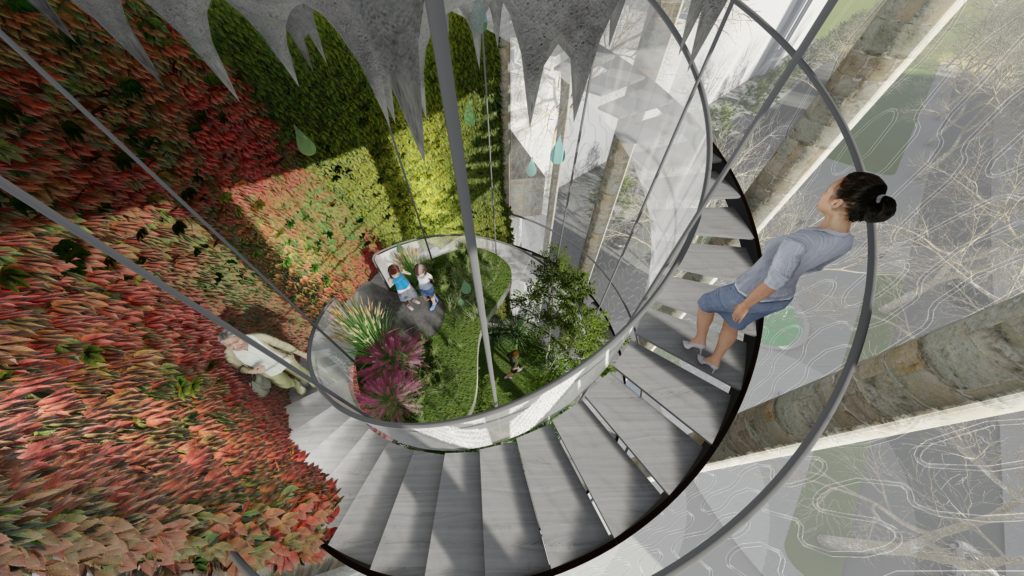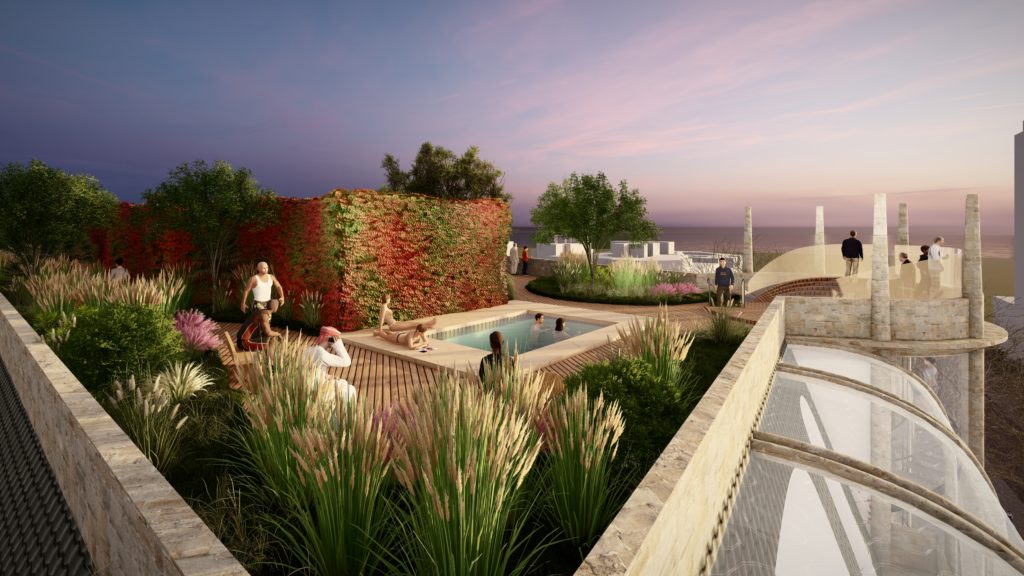 Physical model and projection mapping