THE FUTURE OF PARKING
In this one-term seminar of Decarbonise built environment the main goal was to develop carbon-capturing strategies and study how can we shift to renewable energies. In this particular project, Barcelona city was taken as a built environment, and based on that we developed urban planning strategies and parking design strategies.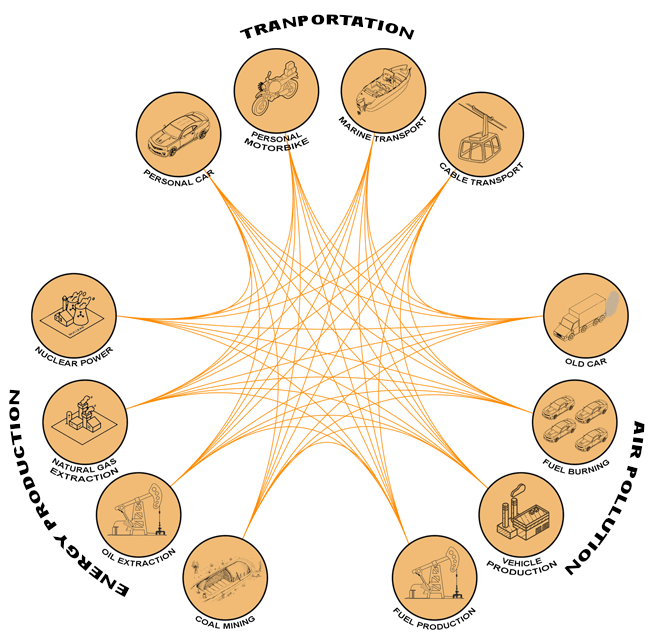 COSMOGRAM
The project's aim was to create a sustainable futuristic building designed specifically for car parking. The structure incorporates advanced techniques to capture polluted air and generate electricity through solar power. Additionally, it features green facades to generate more oxygen and create a greener built environment.

DECARBONIZING STRATEGIES

THREE LAYERS URBAN PLANNING STRATEGY
The main idea of this strategy was to limit access of different types of vehicles in the different areas of the district. To keep the core area of the district pedestrian friendly no vehicles are granted access in this region.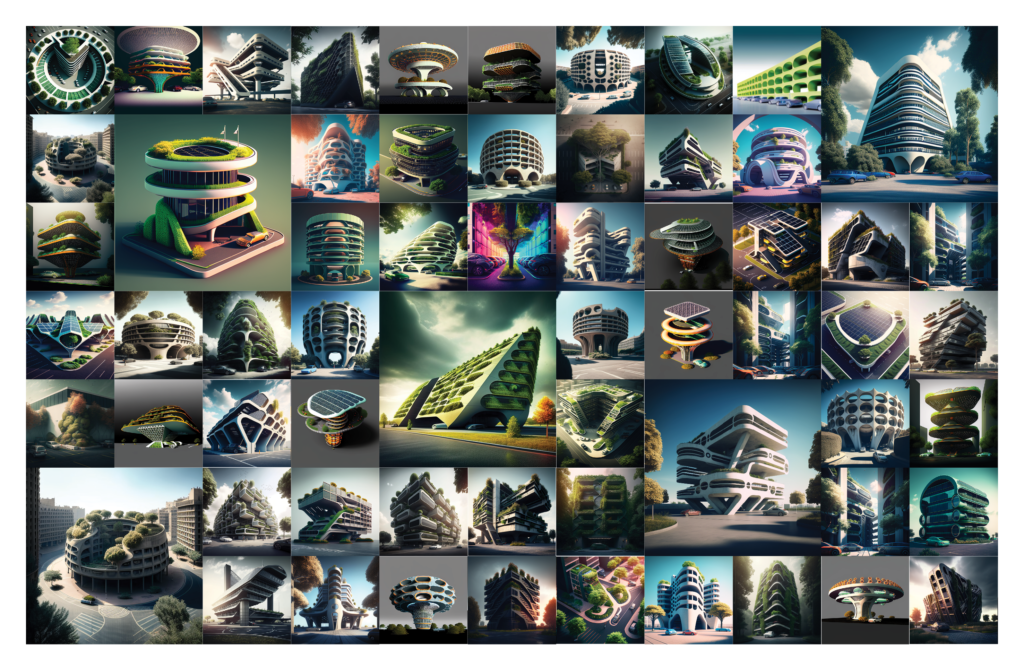 DESIGN ITERATION USING MID JOURNEY