Brief
The main aim of the sculpture seats was to use discarded branches and every part of the tree to create our structure in a sustainable manner. Our project's objectives were to serve something unique, comfortable and most importantly an advanced form of seating using wooden elements. We began with collecting branches from trees that were chopped down, so not only do we use the logs for our main core structure, but we also used the branches to create the envelope around it.
Creating a space of comfortable seating, while allowing the mind to wander about the possibility of such a creation, fulfils our requirement as a group. The user should want to not only experience the seat, but also want to understand the mechanism behind it. The envelope responded to that exact demand.
Creating an aesthetic piece that fits in well with nature and have a decisive impact as a standalone structure was challenging, however, after dutiful work, it was achievable and appreciated.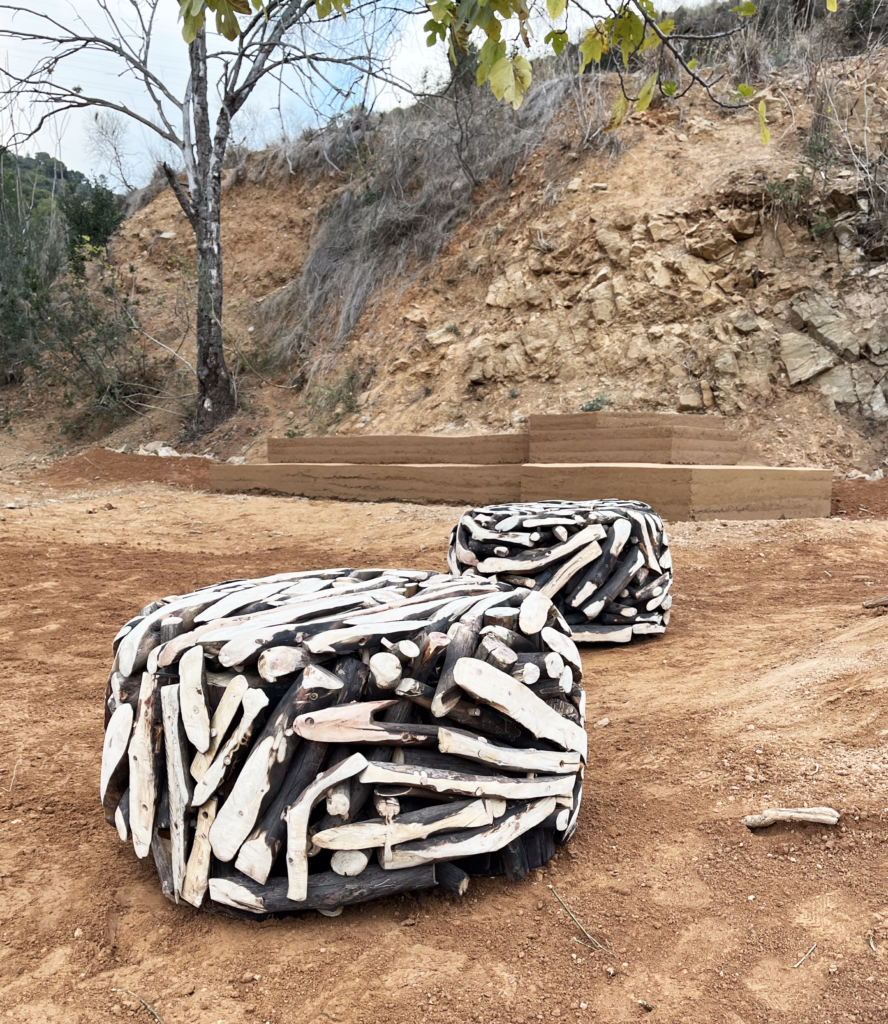 IMPLEMENTATION
PRE-ASSEMBLY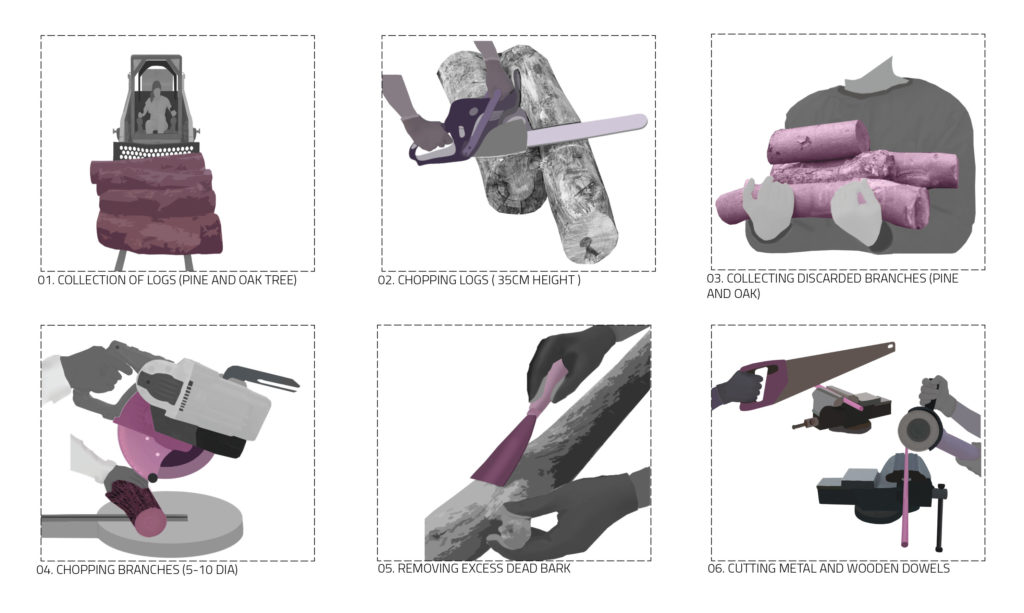 TOOLS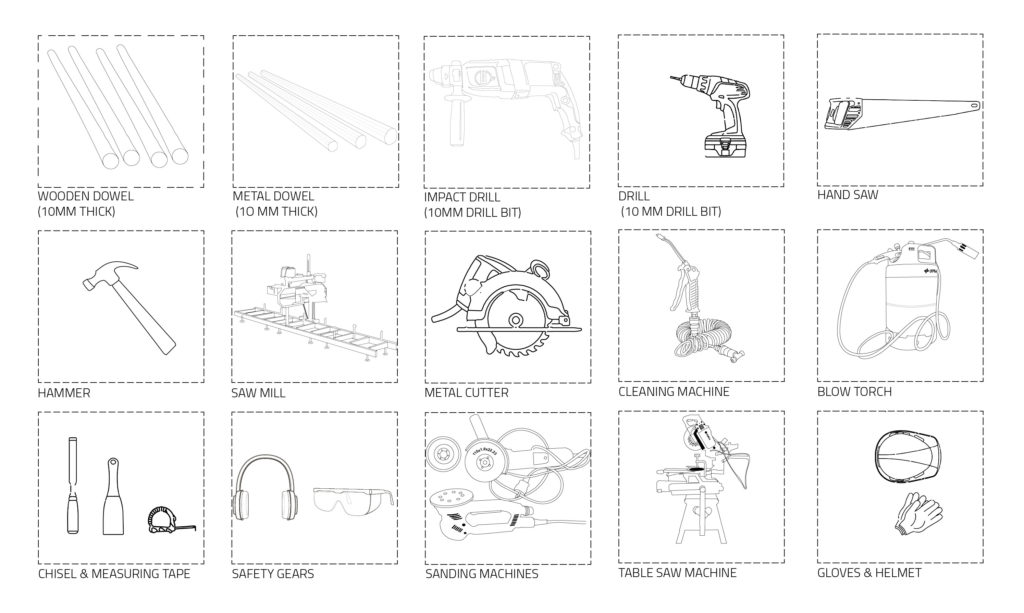 ASSEMBLY
PHOTO DOCUMENTATION – 1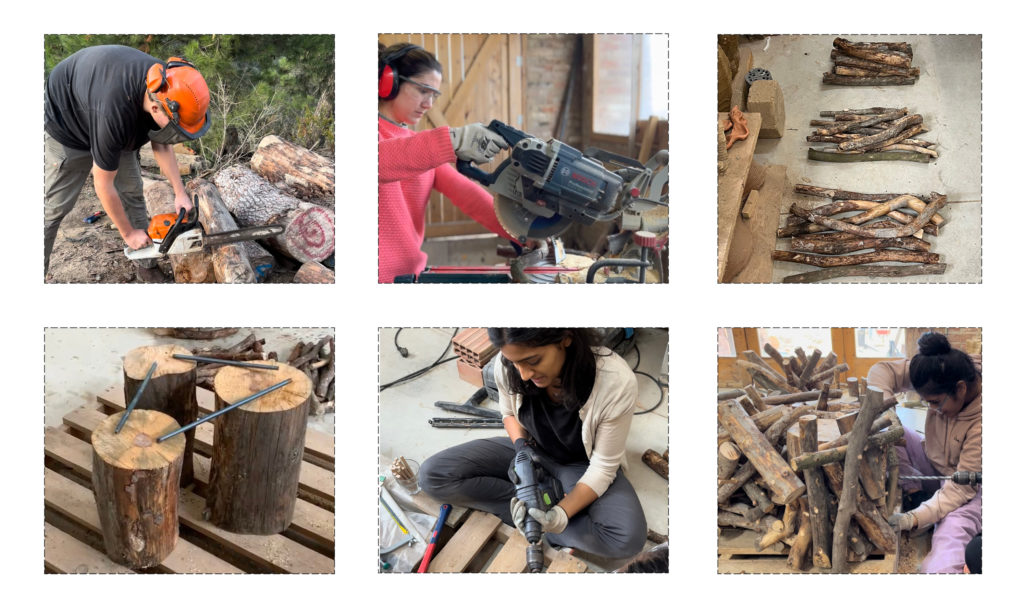 PHOTO DOCUMENTATION – 2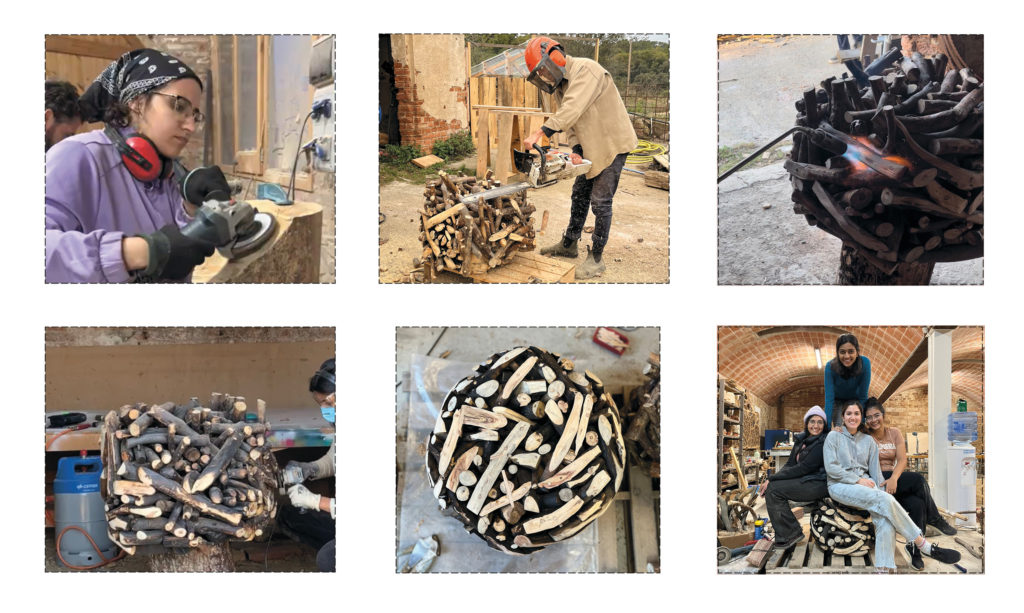 THE TEAM