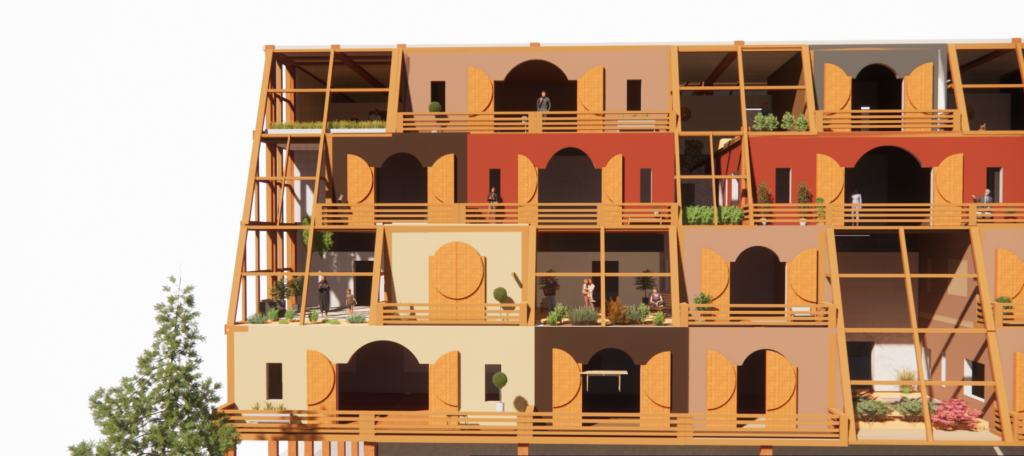 Our case study is located in Tabriz, the coldest region in Iran, with an average temperature between 1.1 C and 6.6 C during winter, and an average between 30.4 C and 17.9 C during summer. The climate widely corresponds to Central European weather conditions. With the following study, we have designed a our building Tabrizian Tapestry, considering thermal dynamics as a priority module.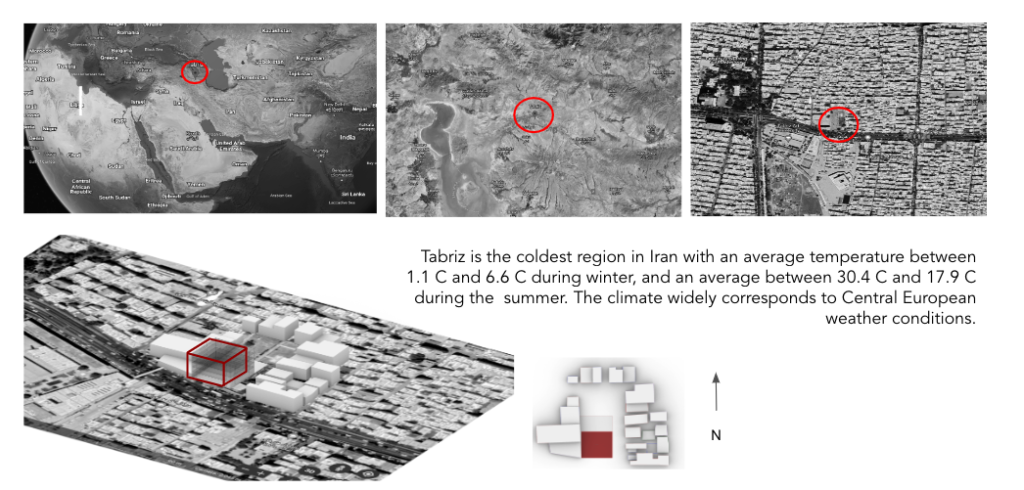 CLIMATE ANALYSIS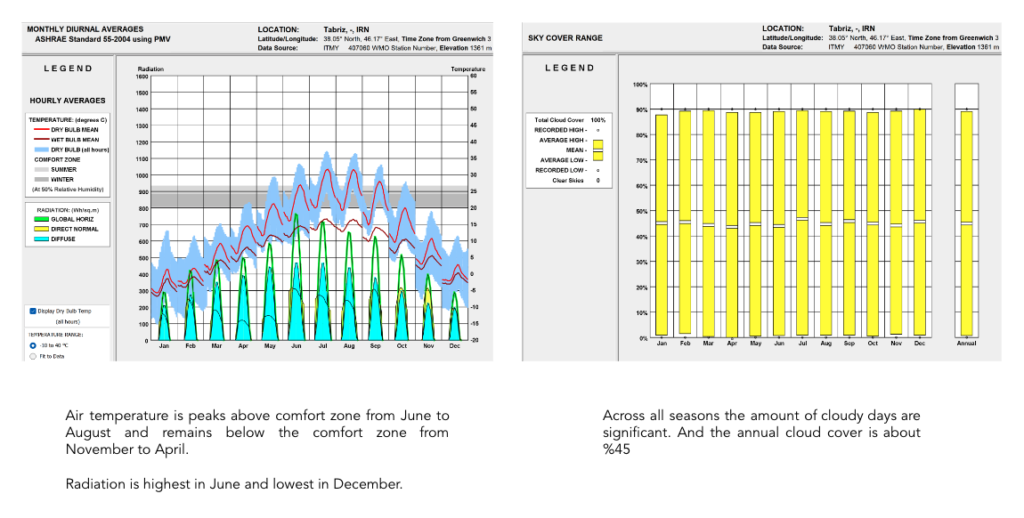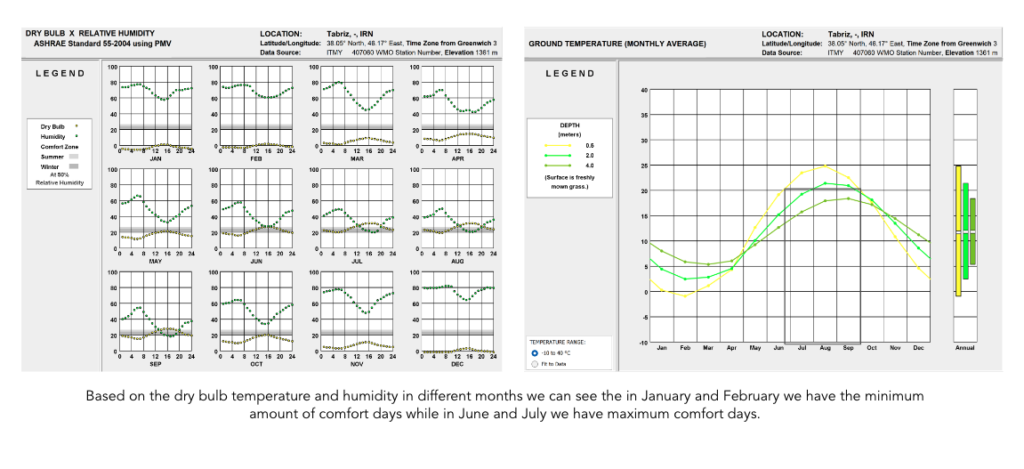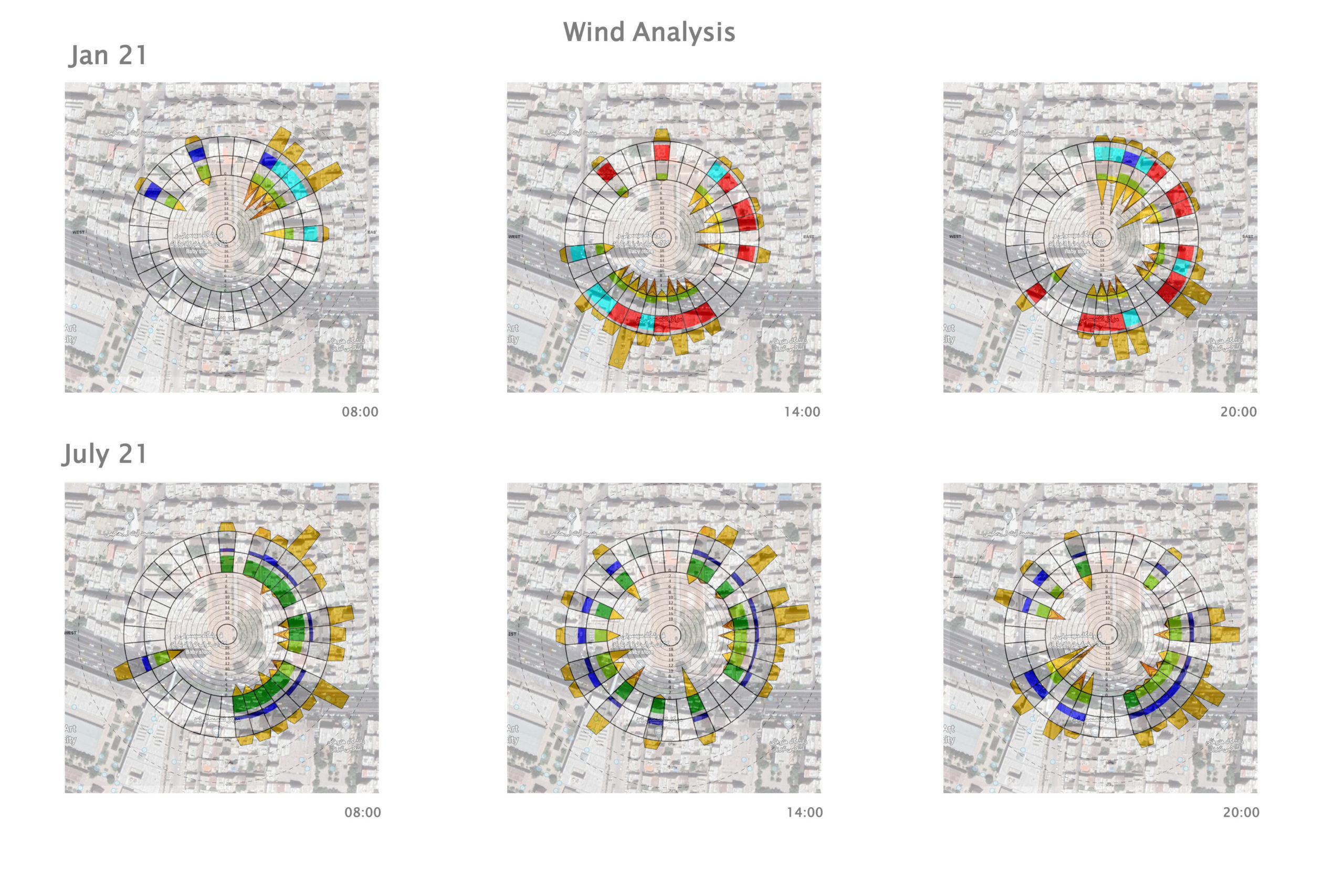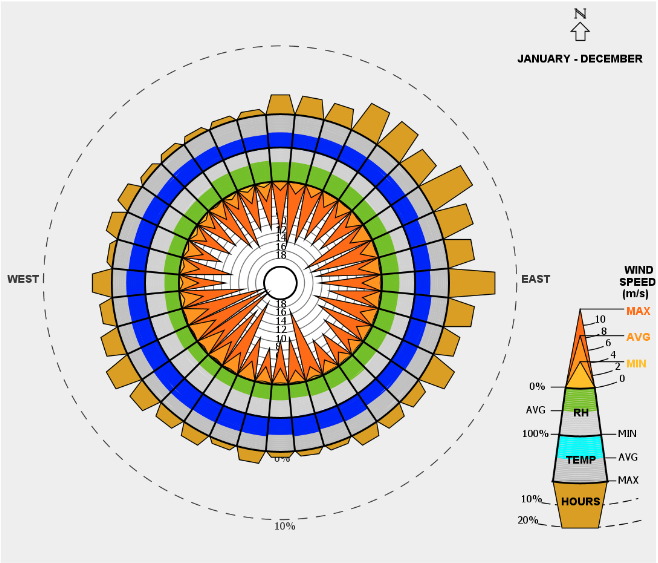 SOLAR ANALYSIS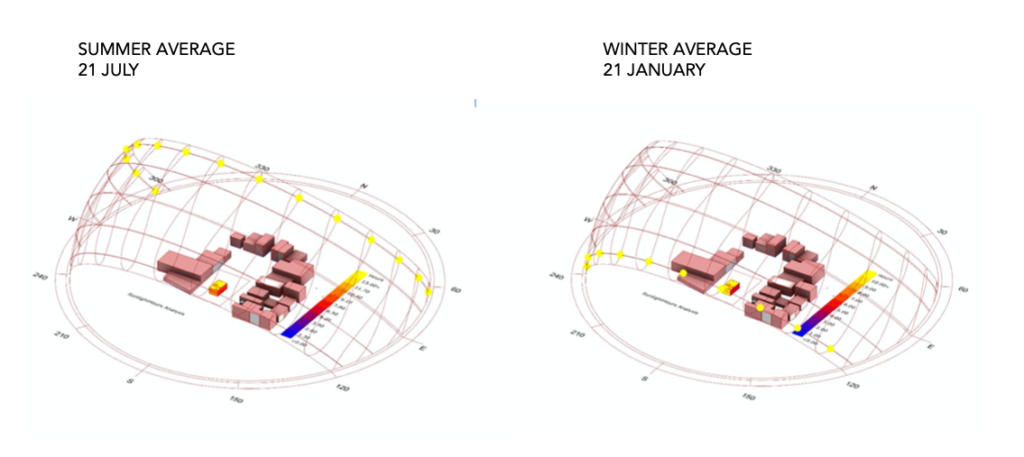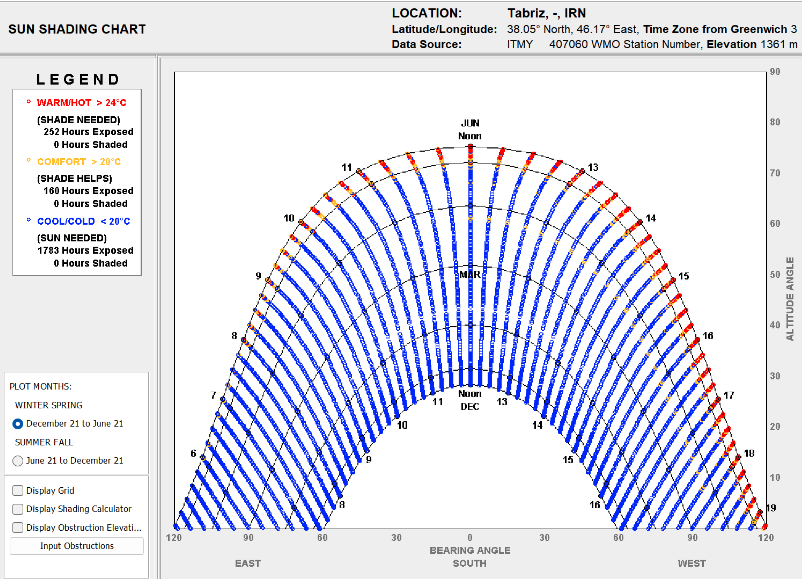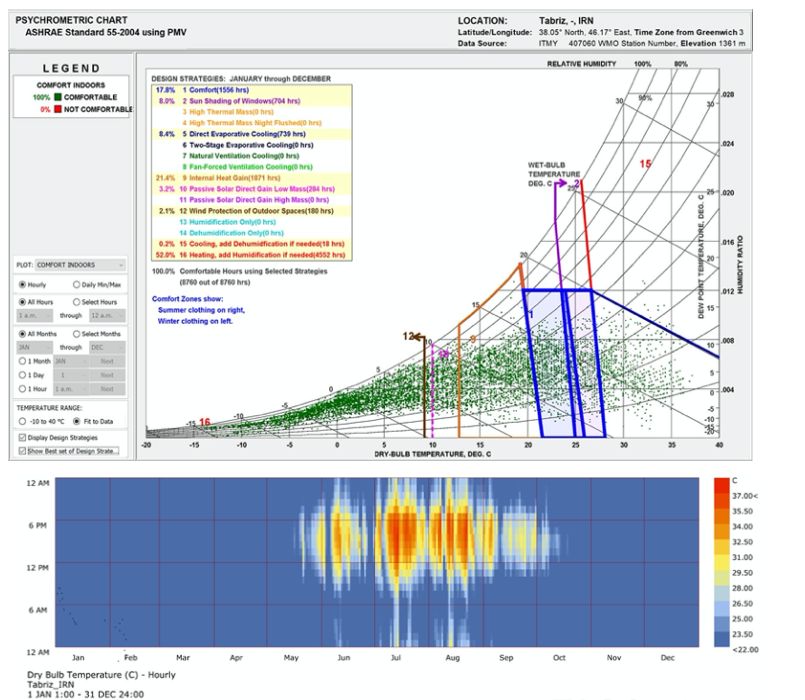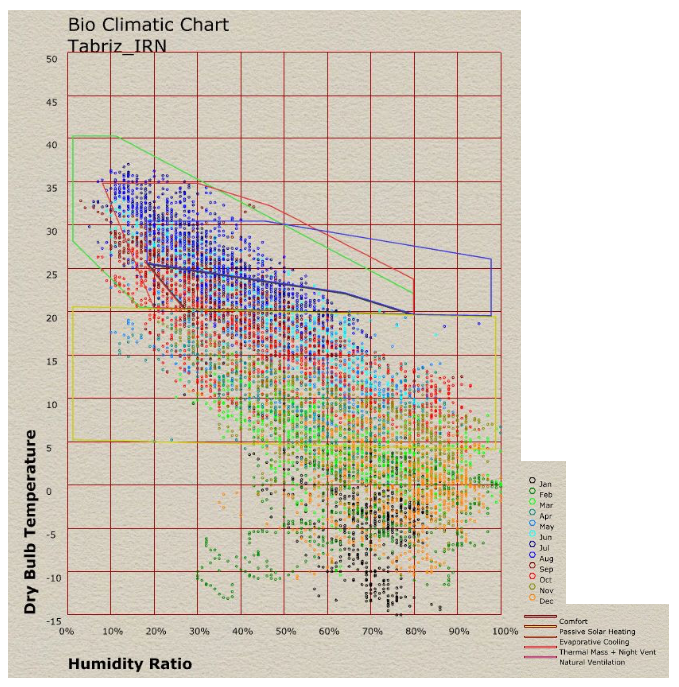 PEOPLE & CLIMATE OF TABRIZ THROUGHOUT THE YEAR:
Human physiological and psychological comfort situations; Photographs depicting how people in everyday life deal with dry and cold climate: clothing, urban and architectural solutions.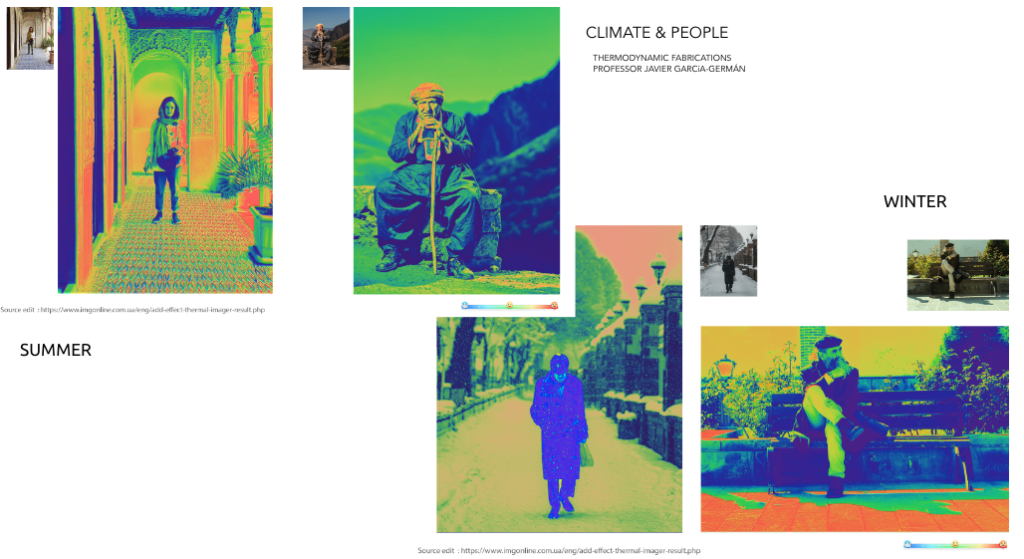 VERNACULAR ARCHITECTURE FROM TABRIZ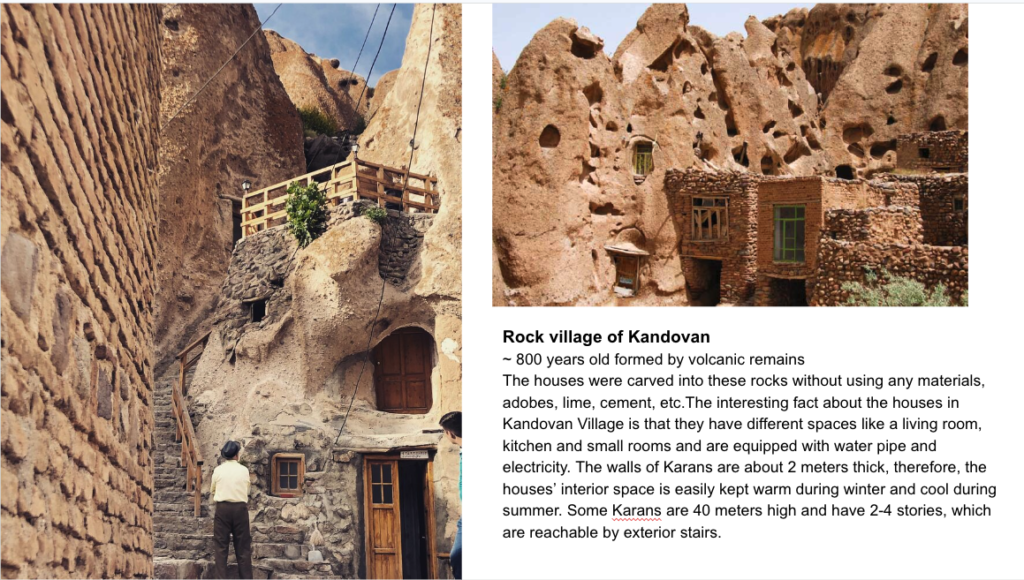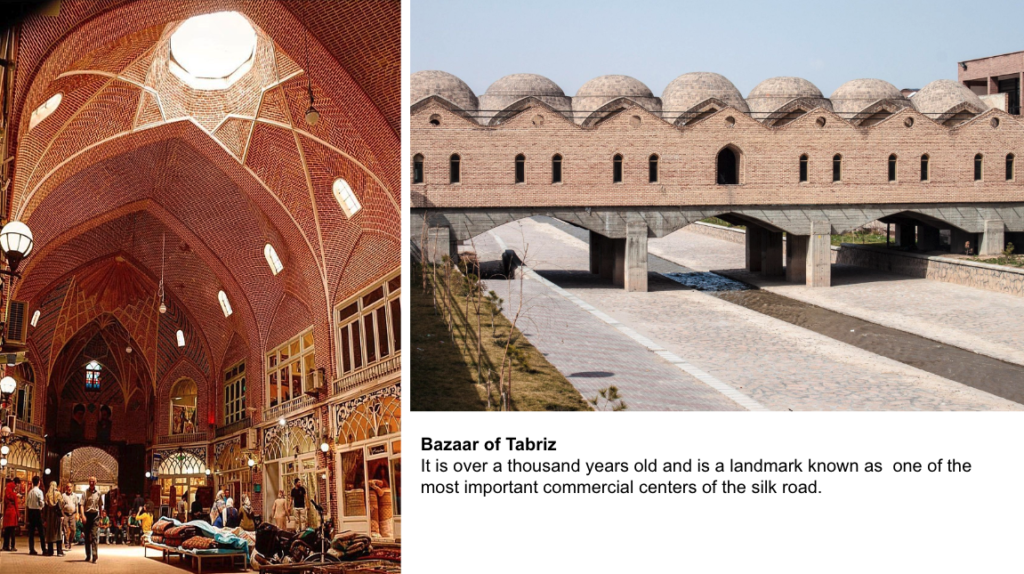 BUILDING PROGRAM: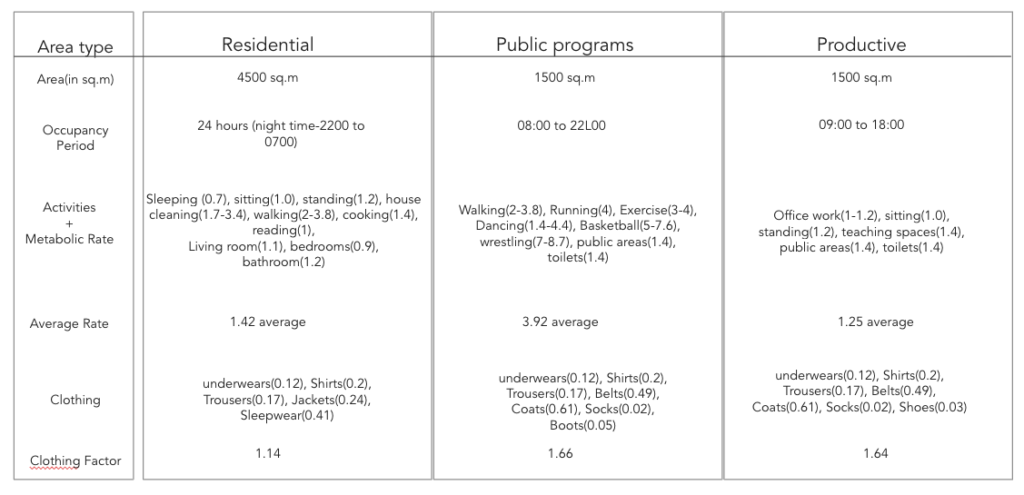 CLIMATE STRATEGY: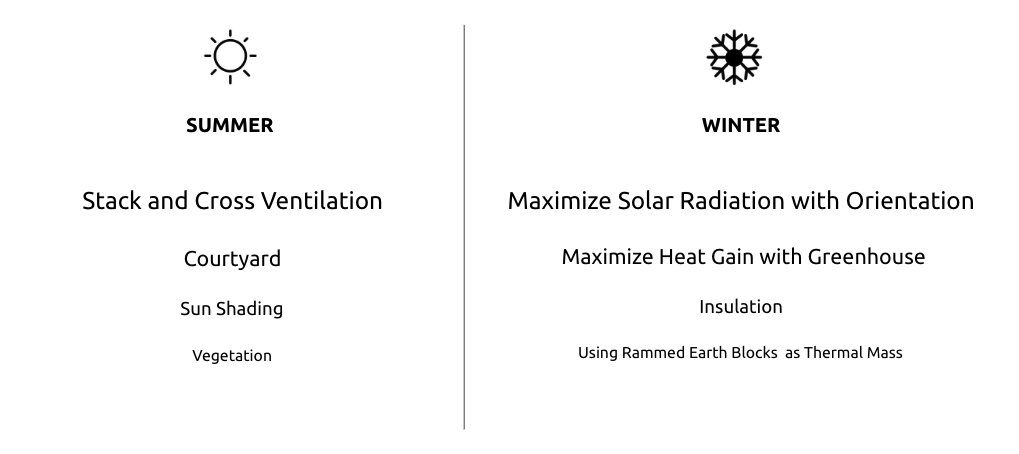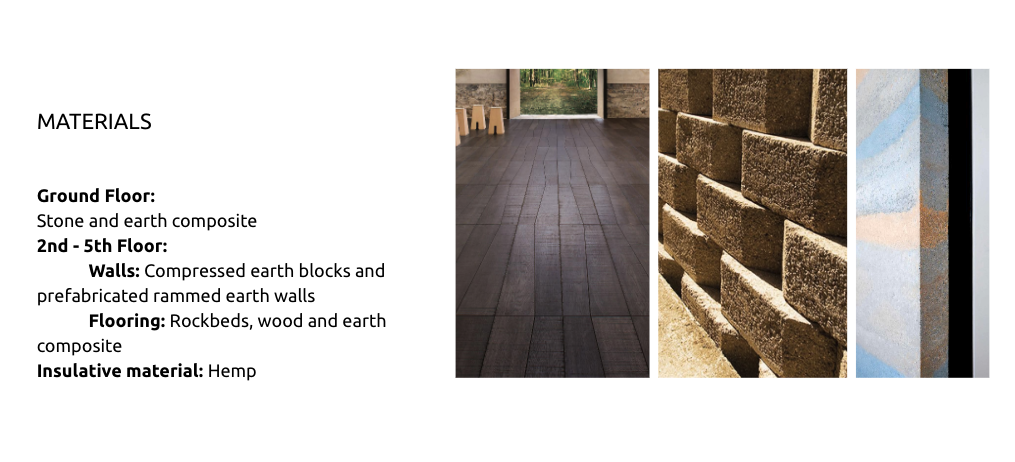 FORM & ORIENTATION
Due to energy resources limitations it is necessary to optimise the design of buildings towards energy saving. For this purpose, the building's suitable orientation is so important in order to balance heating gain and reduction, its cooling load and avoid energy waste.
Solar radiation: orientation towards the south: To create thermal comfort in interior spaces (warm in winter and cool in summer), the main façade of the building should face South. Although South-East and South-West orientation gains better solar radiation, those sides actually get warmer during the summer and colder during winter, compared to the southern façade.
Surface to volume ratio (SVR) should be reduced to minimum amount.
U-form house had the best passive solar energy performance in January and July, which are the coldest and
hottest months, respectively, in Tabriz.
Flat Roof to preserve the generated heat as much as possible.