The region of Accra, Ghana receives heavy rainfall and has two wet seasons. As a result, through the design, the goal is to trap as much rainwater as possible and utilise it in an optimum manner. The Site is also located in close proximity to a natural lagoon. Hence, ground water and stormwater treatment become essential factors to consider.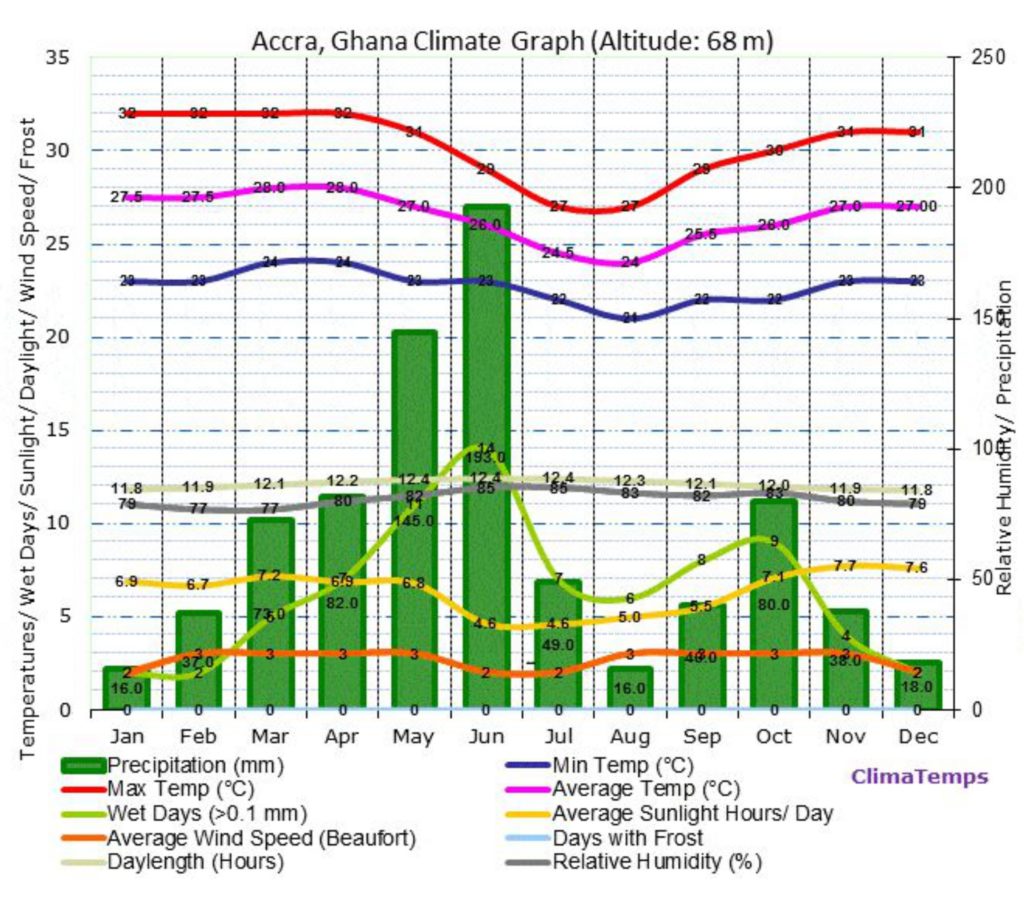 WATER CONSUMPTION:
Using the Conventional values, the values and calculations are done for the design proposal. The water consumption is calculated keeping in mind the footfall and the function for the design.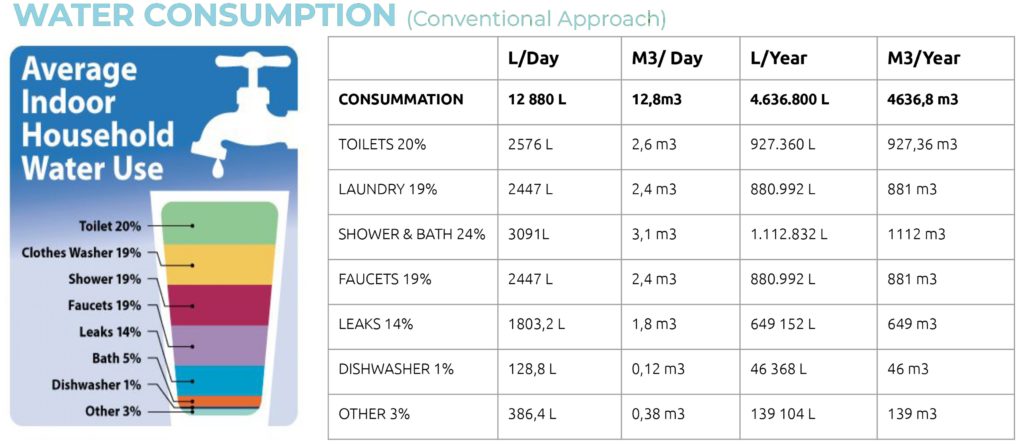 RAINWATER HARVESTING:
For the site, rainwater is trapped through the roofs. The water collected is then stored in the tank. The site is situated in close proximity to a natural lagoon. This results in a high water table and a higher water level for the lagoon. These levels fall drastically lower during the dry seasons. This water is then released back into the lagoon and into the ground during the dry seasons to restore healthy levels.

WASTEWATER MANAGEMENT:
As the Rainwater is not enough to provide water for the building, hence the wastewater is treated and recycled to be used in the design. The water is treated through a 5 step treatment process that cleans the water and allows it to be used for flushing in the design and irrigation on the ground floor and the vertical green spaces.


WATER MANAGEMENT STRATEGIES:
Water Management plays a vital role in the design allowing it to be more efficient with its water loads. To further stabilize this idea, the primary step is to use fixture that will Reduce the Consumption in the building and there by reduce the water requirement load. Other strategies include Rainwater Harvesting, Wastewater Management, Stormwater Management and Building Maintenance.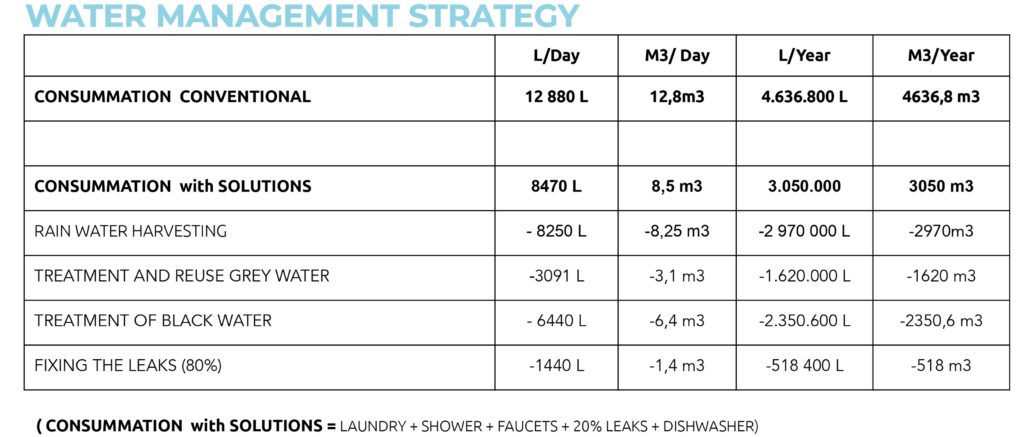 SPONGE CITY CONCEPT/ STORMWATER MANAGEMENT:
Stormwater treatment becomes a vital aspect on how the design functions both for its safety but also for the safety of the ecosystem surrounding it. The idea is to treat the ground floor which acts as a public plaza in a manner that allows for ground porosity and lets the run off be absorbed into the ground and to use different vegetations with a high water requirement around the lagoon area and in areas where water is accumulated to absorb the excess water. These rain gardens not only serve to protect the design but also prevent soil erosion and maintain lagoon water health and hygiene. The plats are a range of Riparian Species on the edge of the lagoon and a mix of Dehumidifying and Indigenous Species scattered through the semi-open and open spaces.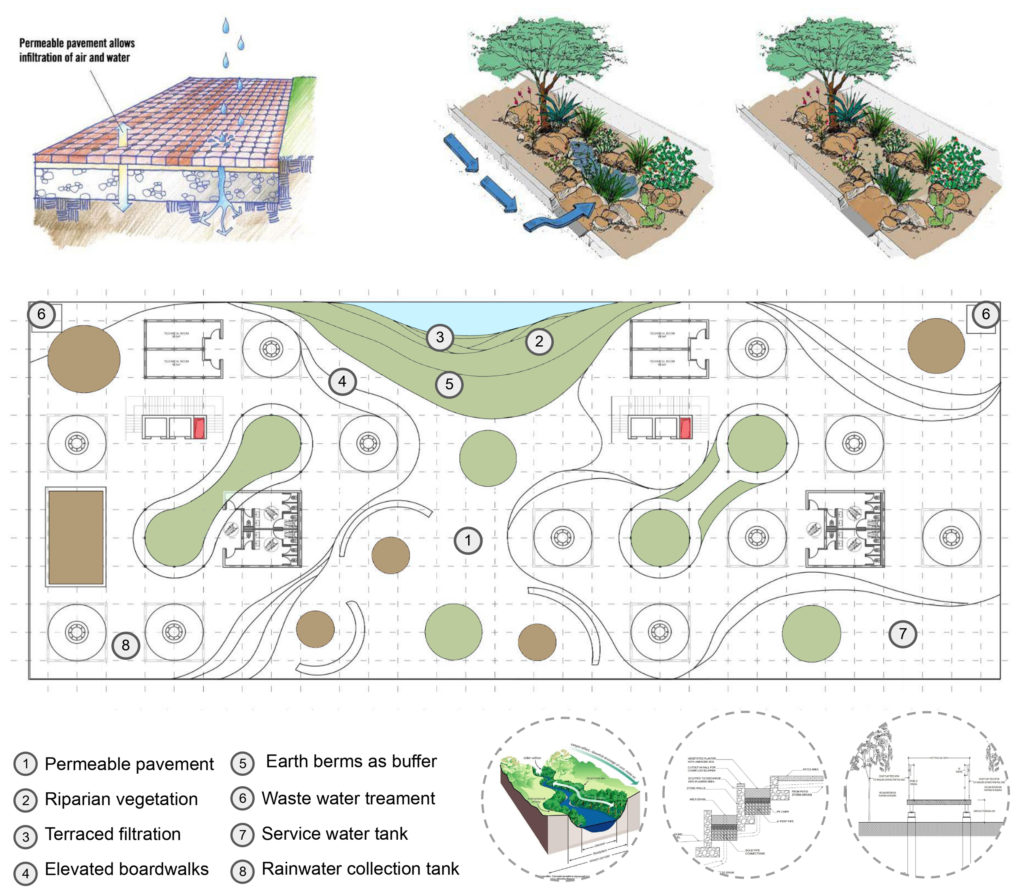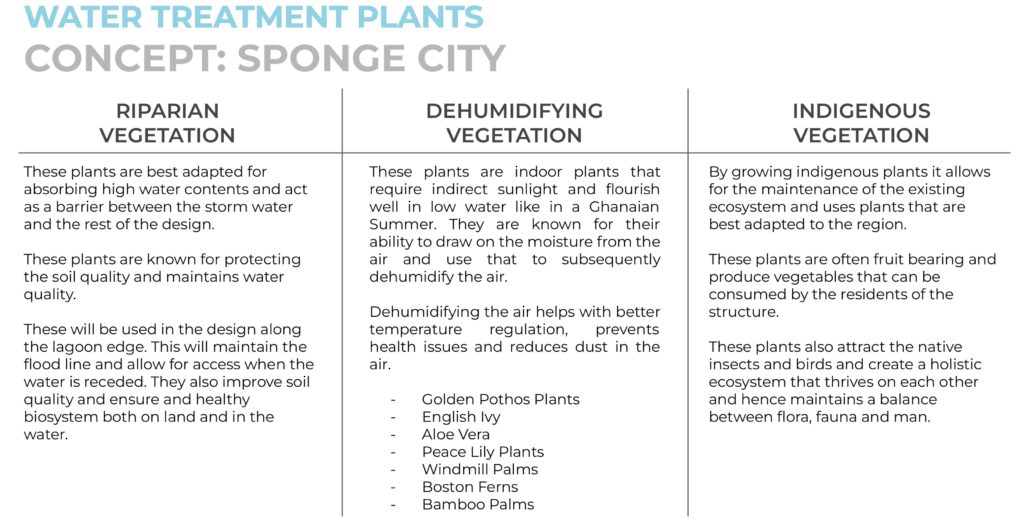 The resulting design is one that treats water with utmost respect not only for its consumption but also for the environment and ecosystem.