INTRODUCTION
The collaborative project at hand involved a remarkable feat: seven groups working together virtually to design a self-sustainable, adaptive, and productive colony on Mars. To achieve this goal, our team utilized an array of cutting-edge software programs and tools, with Spackle and Rhino inside Revit serving as the primary means of communication both within and between groups. Each team focused on a different aspect of the colony, with the overarching objective of creating a comprehensive system that could thrive in the harsh Martian environment. This included tackling challenges related to food and energy production, meditation, living spaces, accommodations, medical facilities, and transportation.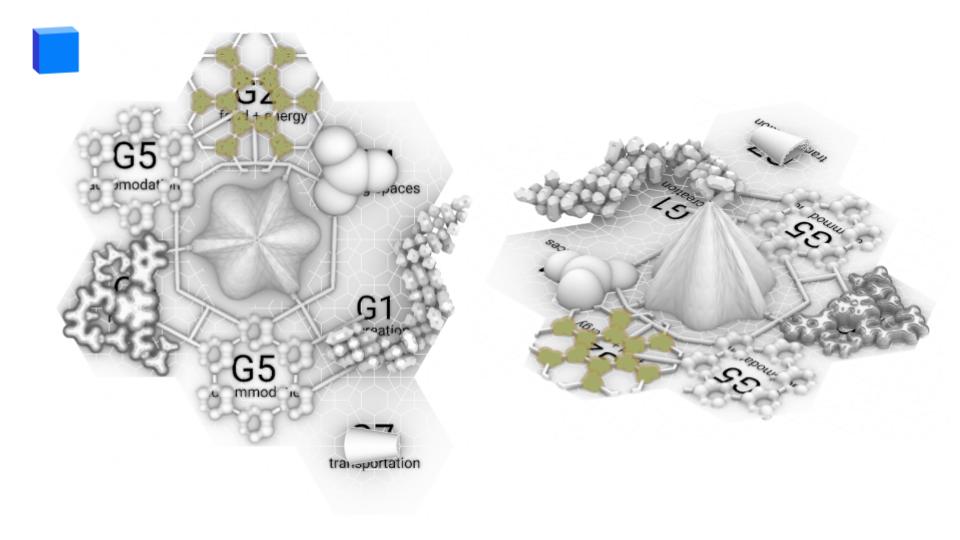 FOOD AND ENERGY
HOW CAN WE OPTIMIZE SPACE TO PRODUCE FOOD AND ENERGY FOR THE NEEDS OF THE COLONY?
The Food and Energy production project is a crucial aspect of our colony's design, as it serves to optimize space utilization and meet the diverse needs of the other groups. At its core, the project revolves around a series of interconnected 3D printed capsules that function as food production columns, which are stacked in a space-efficient manner. These capsules are equipped with advanced technologies that enable efficient and sustainable food cultivation, including automated irrigation systems, optimized lighting, and controlled temperature and humidity levels. Additionally, the roof of the capsules is utilized for the production of solar and wind energy, which further enhances the self-sustainable nature of the project. By utilizing these cutting-edge technologies and design principles, our team has developed an innovative and effective approach to food and energy production that is tailored to meet the unique challenges of life on Mars.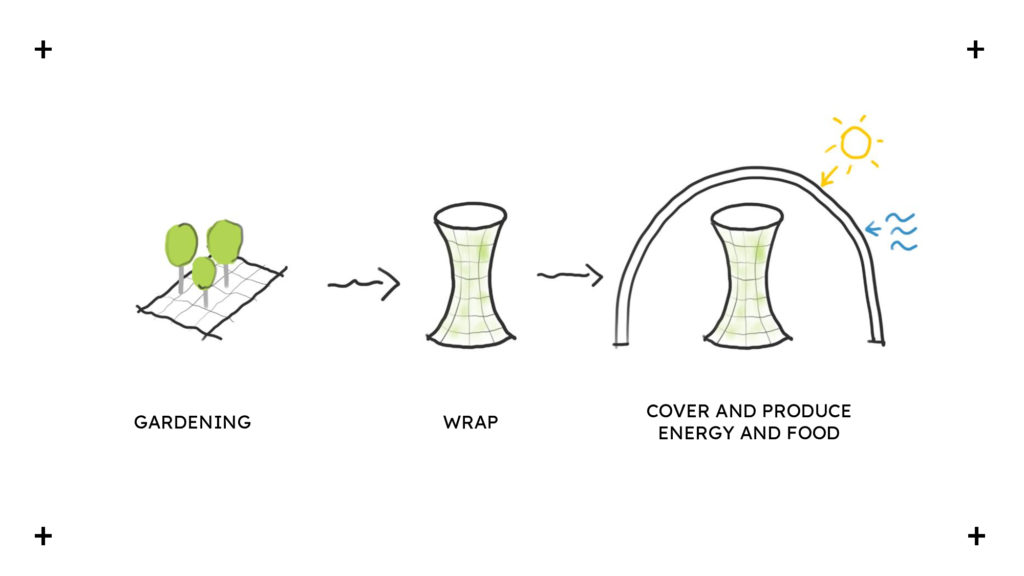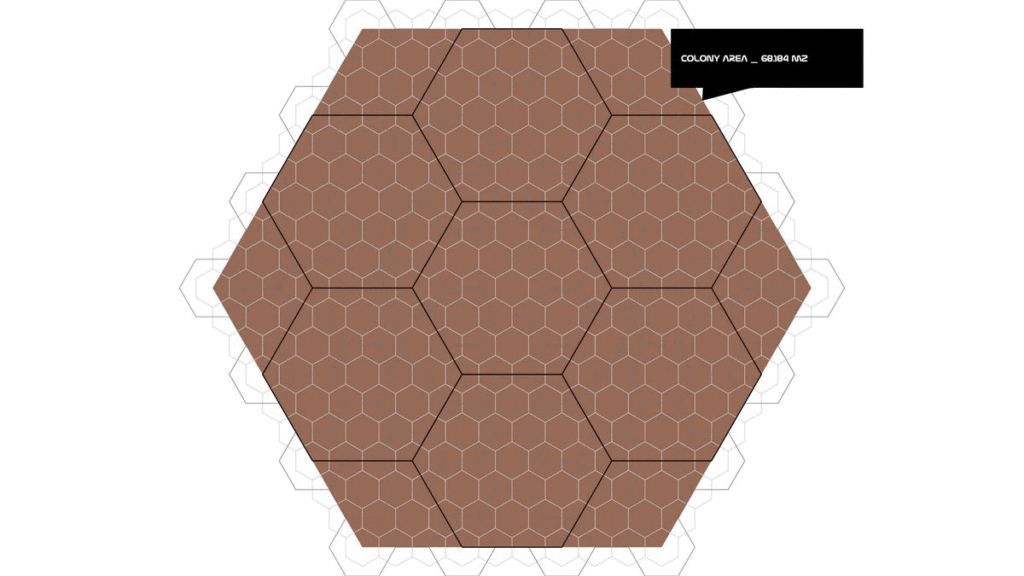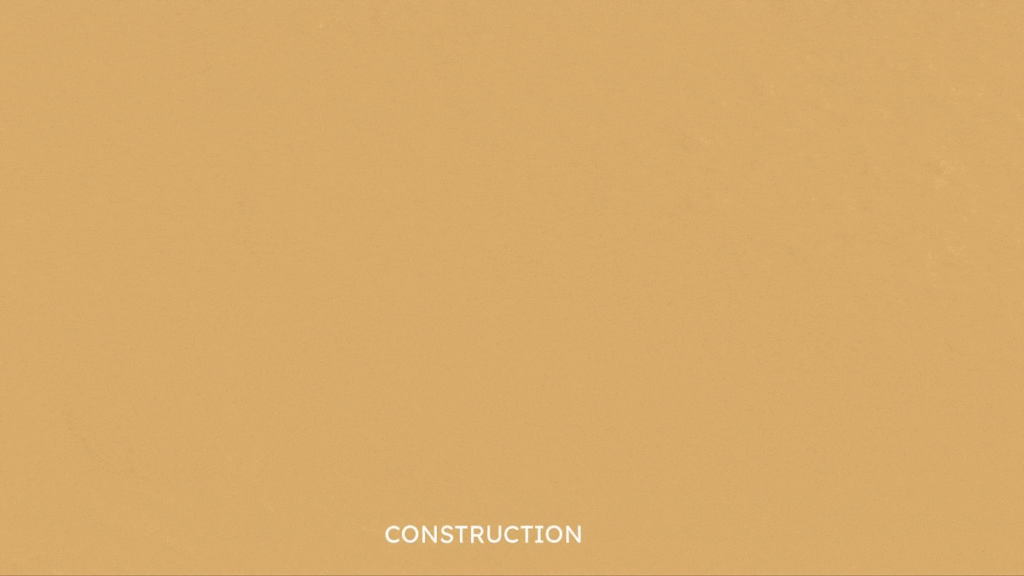 REVIT
Rhino inside Revit proved to be an incredibly valuable tool for seamlessly integrating our Grasshopper designs into Revit. With its assistance, we were able to create comprehensive schedules for our food production planting initiatives by categorizing each of the various types of plant life, including algae, insects, crops, and fungi. By utilizing Rhino inside Revit, we could model the planters as native Revit elements, which allowed us to take full advantage of BIM modeling capabilities. With this technology at our disposal, we were able to gain a complete understanding of all the critical information related to our planting efforts, including the total number of planters, the overall area and volume of planting, the typology of each plant, and their maximum elevation. Ultimately, Rhino inside Revit played an essential role in our successful implementation of an efficient and effective food production system within our building.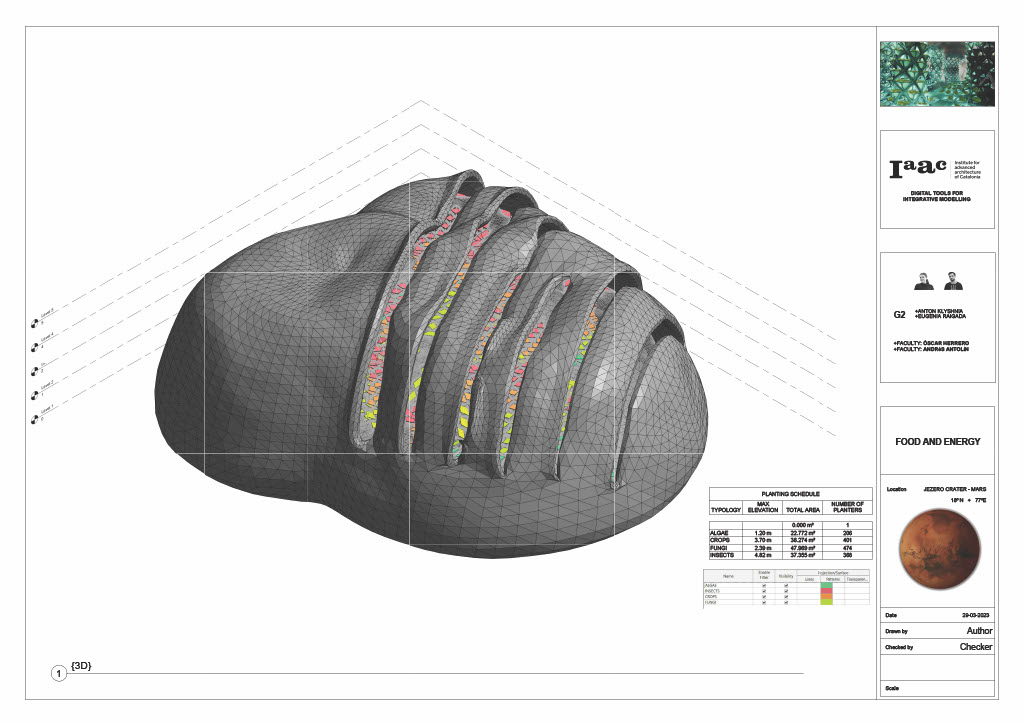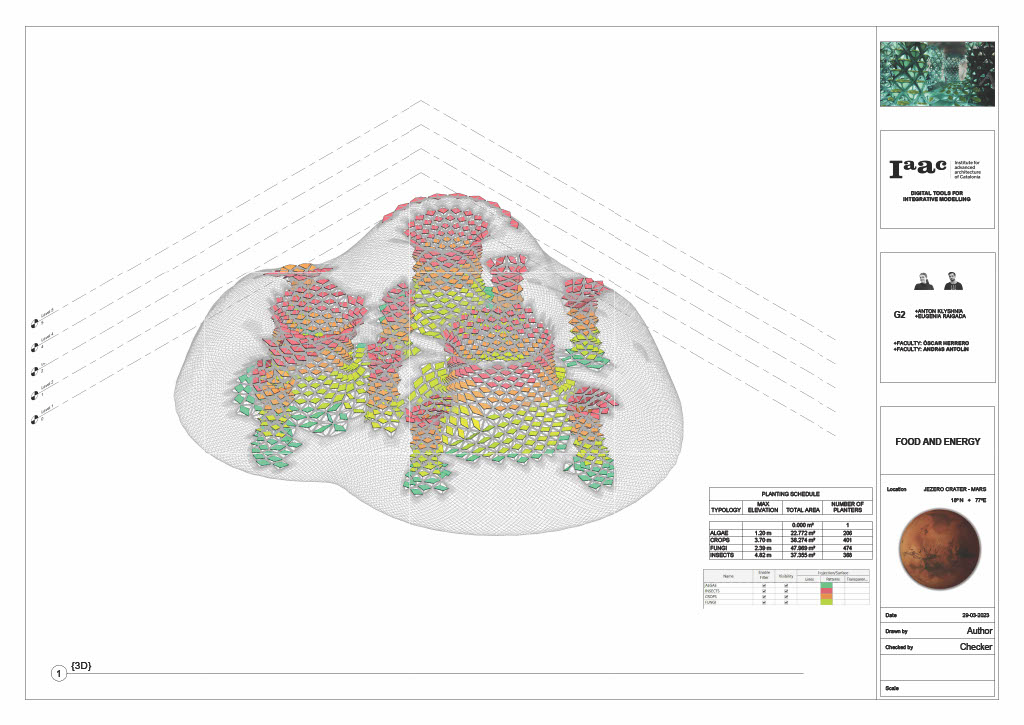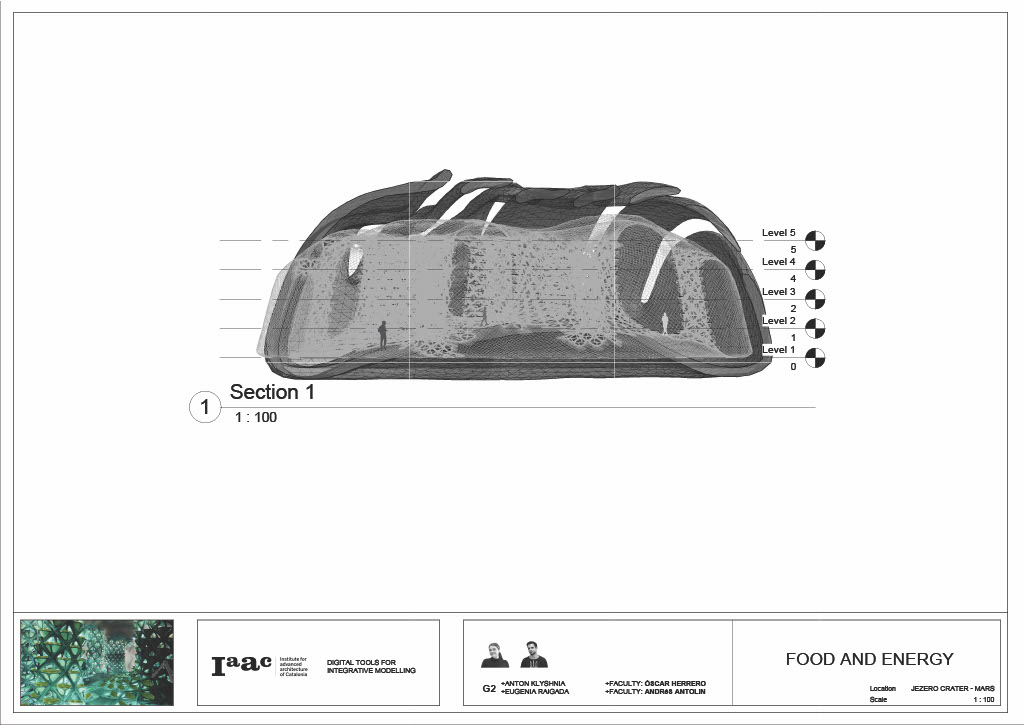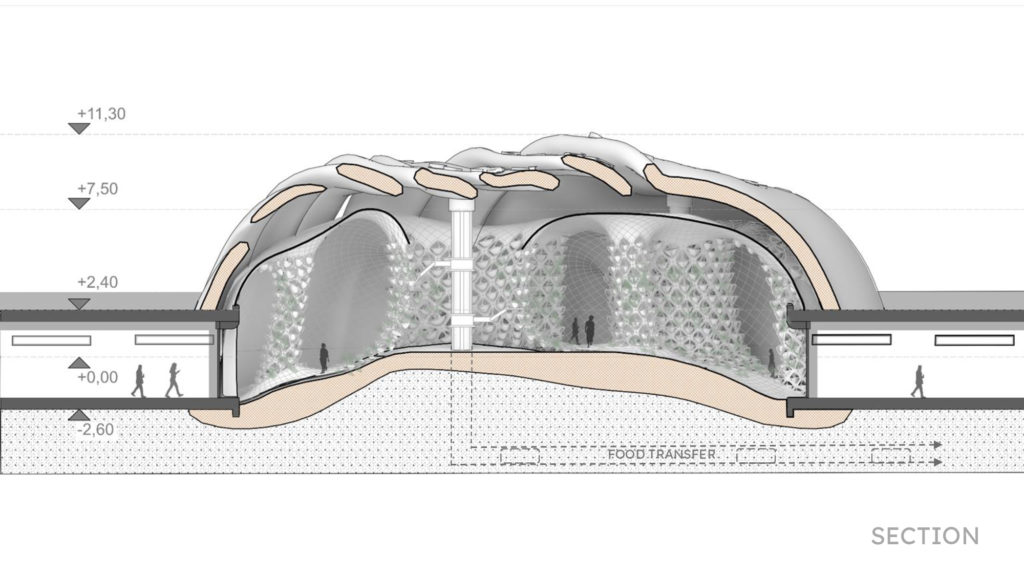 FINAL IMAGES