Rated under the World Water Pressure Map, Iran has an extremely high risk level of water stress assessment and the ratio of withdrawls to supply in a 2040 forecast. For our building Tabrizian Tapestry, we have created the following study and water management assessment through the following strategies: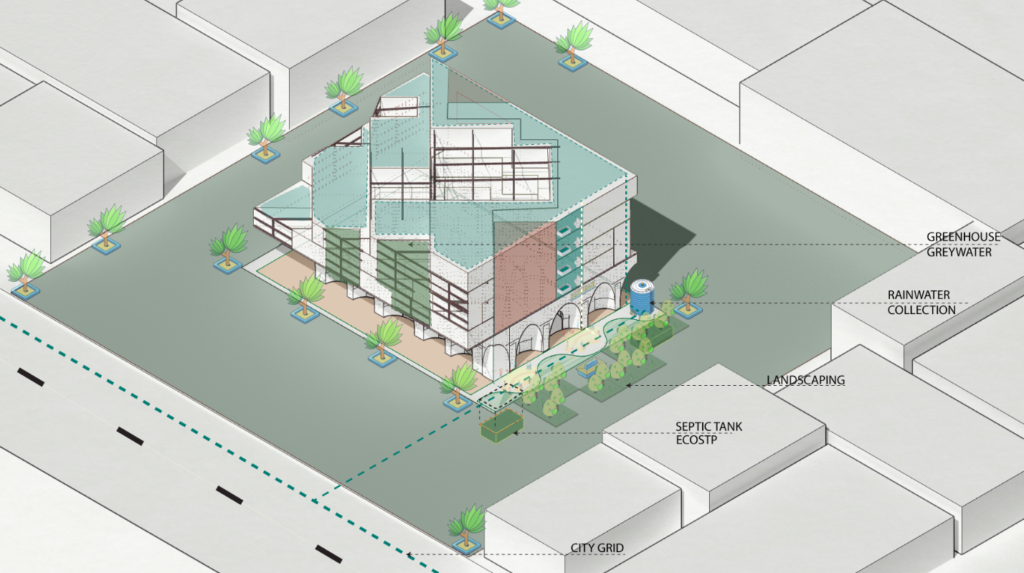 1. CONSTRUCTED WETLANDS: Through subsurface flow constructed wetlands, the system has a mechanical filtration based on microbial degradation where bacteria and fungi break down organic matter. The plants absorb nutrients while the substrate particles also absorb chemicals. With this method, we are able to treat most of our gray waters, and reuse it for landscape irrigation, greenhouse irrigation and for high efficiency toilet units in the building.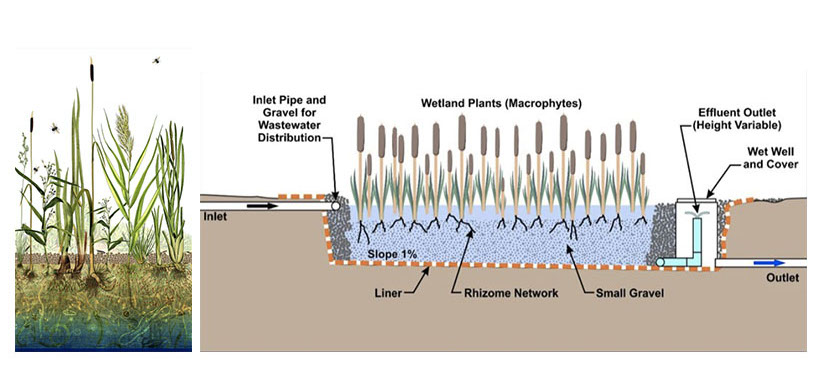 2. REUSE OF GRAY WATERS FOR LANDSCAPE AND GREENHOUSE IRRIGATION, AND TOILETS
3. RAIN WATER HARVESTING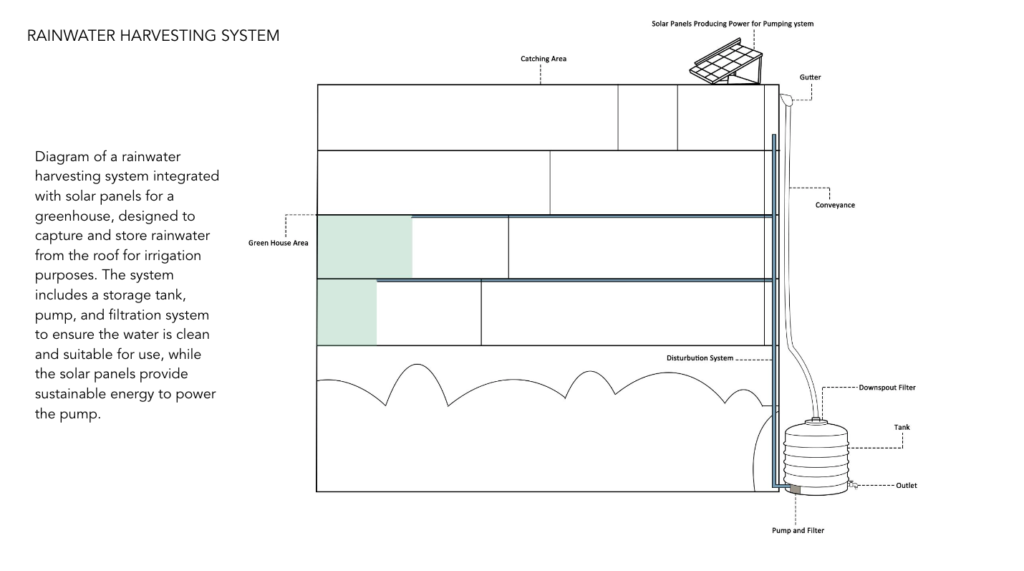 The following diagram shows the general water management for our building Tabrizian Tapestry: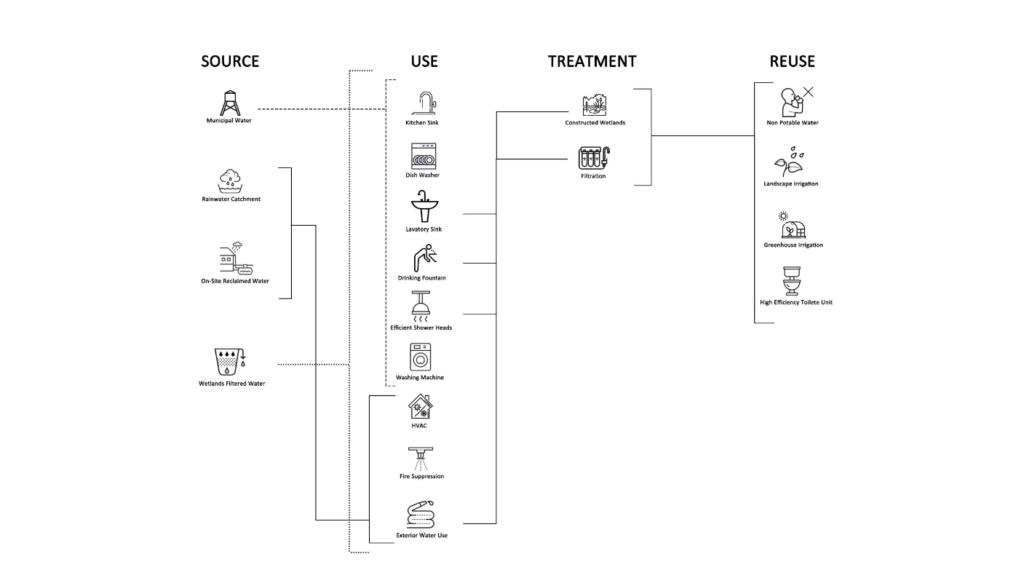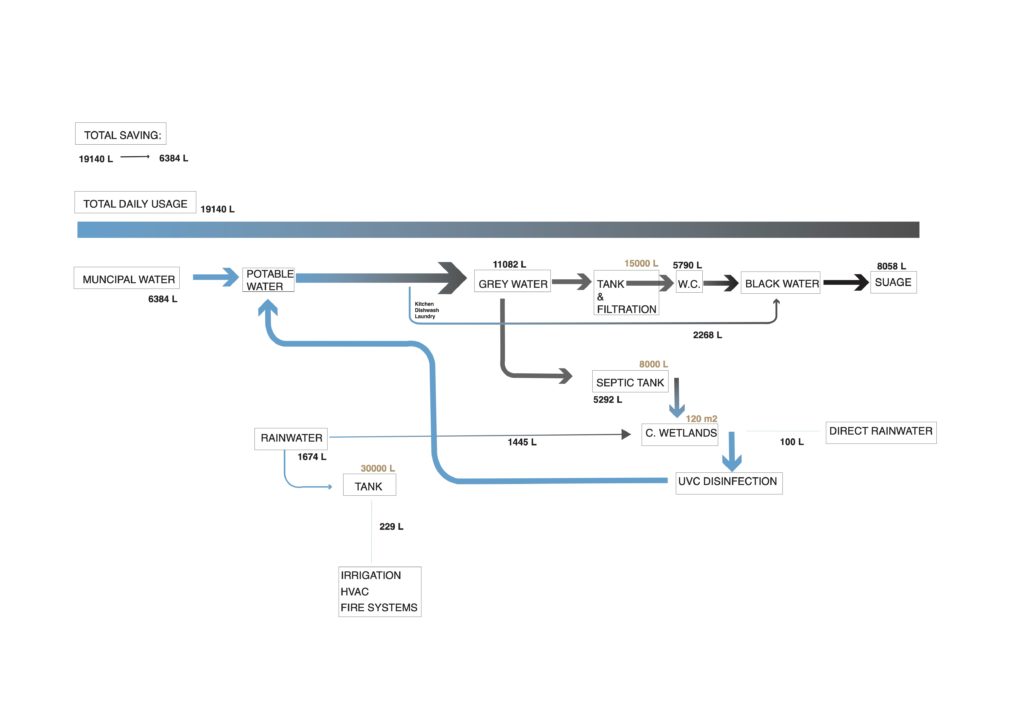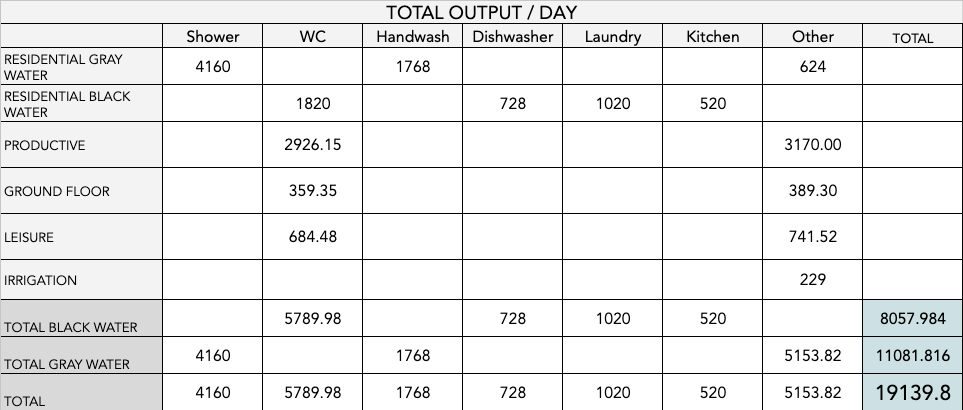 With modern water saving devices, and our implemented strategies of rainwater harvesting and wetland treatment systems, Tabrizian Tapestry saves 30% of water per day.